Manitou's hydrogen technology wins at the 2023 Sustainable Industry Awards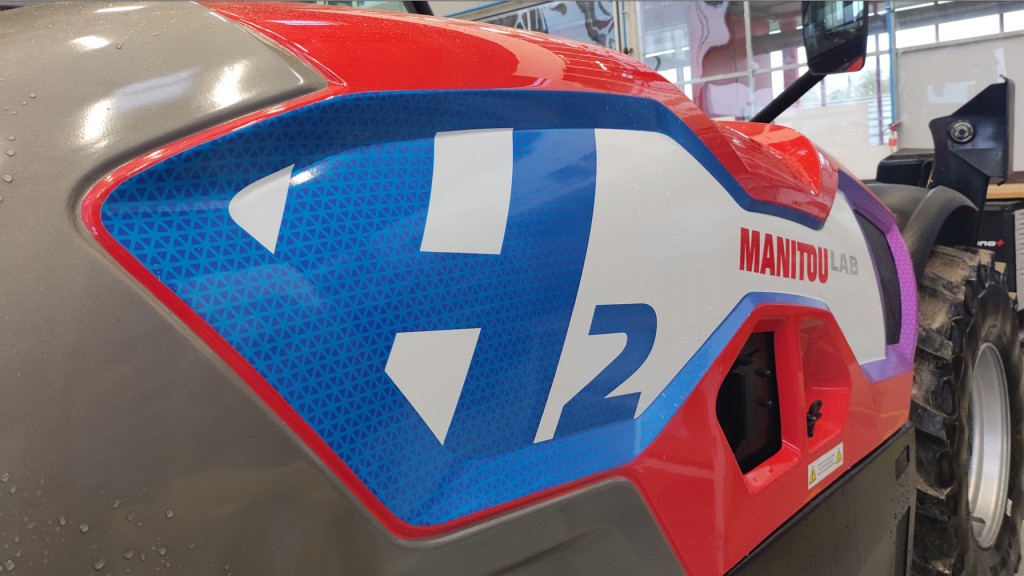 Manitou Group has won the Decarbonization award at the 2023 Sustainable Industry Awards. The award recognizes the innovativeness and sustainability of Manitou's hydrogen program.
Organized by L'Usine nouvelle, a business and industrial news magazine in France, the Sustainable Industry Awards recognize projects that marry profitability and sustainability in the industry. Among the 70 entries submitted for this year's event, the jury singled out Manitou's hydrogen-focused approach, particularly the development of two prototype telehandlers running on green hydrogen.
Julien Waechter, the vice president of research and development at Manitou Group, says that the prototype hydrogen fuel cell telehandler will soon be tested on a job site.
"We've now reached the second stage of our project: testing the machine in real-life conditions," continues Waechter. "In a few months' time, it will be joined by a second prototype of a rotating telehandler with even greater lifting capacity. More than anything, this prize rewards the innovation at the heart of Manitou Group's DNA, and our determination to accelerate our energy transition."
Manitou wants to accelerate the development of the French hydrogen industry, having partnered with green hydrogen producers. As a result of the technologies implemented in its products and the use of green hydrogen, Manitou estimates that the carbon emissions linked to the entire life cycle of a telehandler will be a quarter those of a combustion engine machine.
Manitou says that this award illustrates its commitment to developing low-carbon solutions, in line with the commitments of its low-carbon trajectory, validated by the SBTi in 2022.