Big Bud tractor provides power and performance for big construction jobs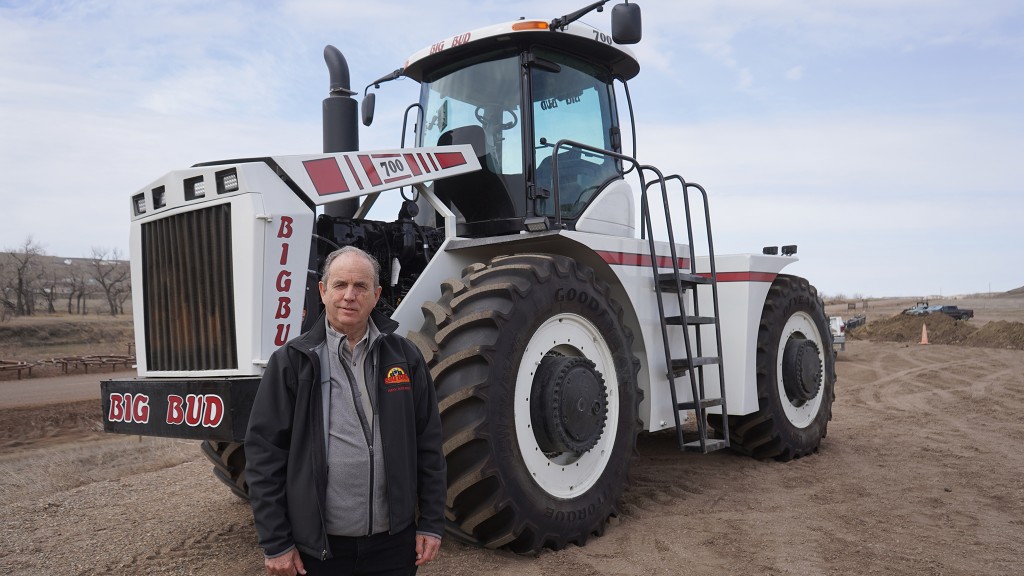 The Big Bud, a popular tractor that offers size and performance for big jobs in construction and farming, has made a return after 40 years.
Big Equipment Company is producing brand-new Big Bud 700 tractors with two important principles: easy and unrestricted repairability by the owner, and a heavy-duty frame and components capable of the toughest applications, including those in construction such as pulling scrapers.
"It's not uncommon for our old Big Buds to run strong for decades, even into the 40,000-hour mark," said Ron Harmon, owner of Big Equipment Company. "We wanted to duplicate that again by making everything easily accessible, with common parts and no restrictions on the owner in terms of repairs. But we also wanted to make it heavier duty than anything we've made before."
Powered by a 640-horsepower Cat drivetrain that provides easy accessibility for repairs and maintenance, the Big Bud 700 also features another Cat component - 988 HD axles, more frequently used on large mining loaders.
Harmon recommends Low Sidewall Technology tire configurations on the Big Bud 700 to ensure good traction at all times.
"You can build a heavy-duty tractor and one that's accessible, but if you can't get the power to the ground, it doesn't do you a lot of good," Harmon said. "That's why we've selected LSW tires."
Off-highway tire and wheel manufacturer Titan International, which is partnering with Big Equipment Company to show the Big Bud 700, offers a range of LSW configuration options, including dual or single Goodyear Optitorque LSW LSW710/65R46 R-1 tires that are ideal for scraper applications.
The Big Bud 700 will be on display at the 70th annual Farm Progress Show in Decatur, Illinois, this summer, from August 29 to 31.