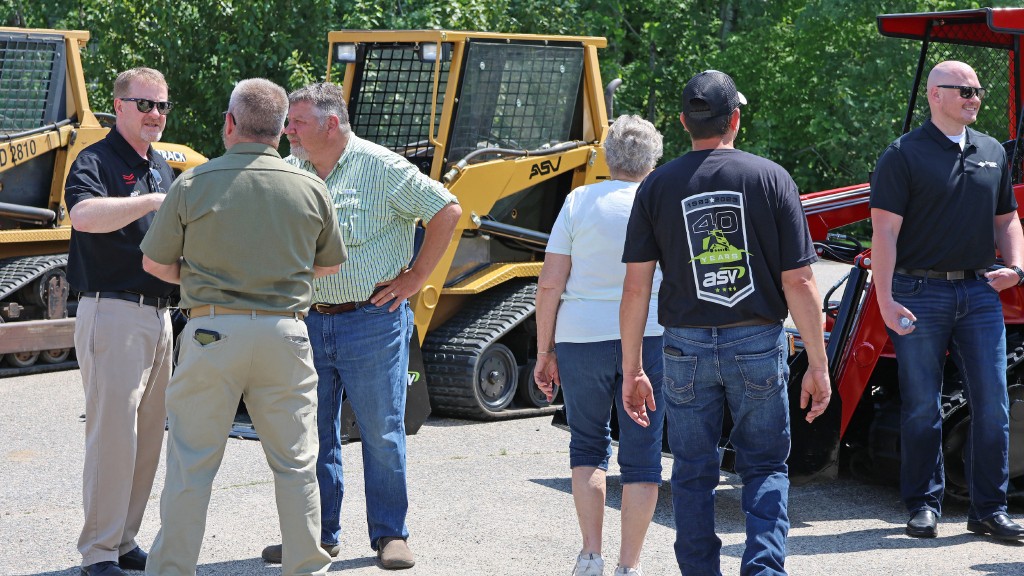 ASV has celebrated its 40th anniversary. The compact track loader manufacturer marked the occasion with an open house event at its Grand Rapids, Minnesota, facility. The event featured a full lineup of legacy and new ASV machines, tours of the factory, food and refreshments, and various activities and giveaways.
"Talk to any of our longtime staff – and there are many – and you'll find that the same passion for the products exists now as it did on day one," said Tate Johnson, president of the Yanmar Compact Equipment North America, which encompasses the ASV brand. "This anniversary and today's continually innovative ASV products are proof that the brand's entrepreneurial spirit lives on."
ASV's drive has been clear since its founding in 1983. Two forerunners in the early snowmobile industry started the business by developing a pick-up-sized rubber-tracked vehicle called the Track Truck as ASV's first product. The equipment was built for snowmobile trail grooming and was meant for travelling over adverse ground conditions. However, it didn't take long for the manufacturer to begin using its experience to develop the first Posi-Track rubber-tracked compact track loader in 1990. The Posi-Track undercarriage improved quickly, with updates like a single-rail design, metal-face sealed wheels, and internal drive-sprockets. The design provides exceptional traction on soft, wet, slippery, rough, or hilly terrain.
The brand grew in size and reputation over the years, becoming known for compact equipment that can handle conditions from residential backyards to forestry work.