Increased lifting capacity makes Komatsu's updated excavator more efficient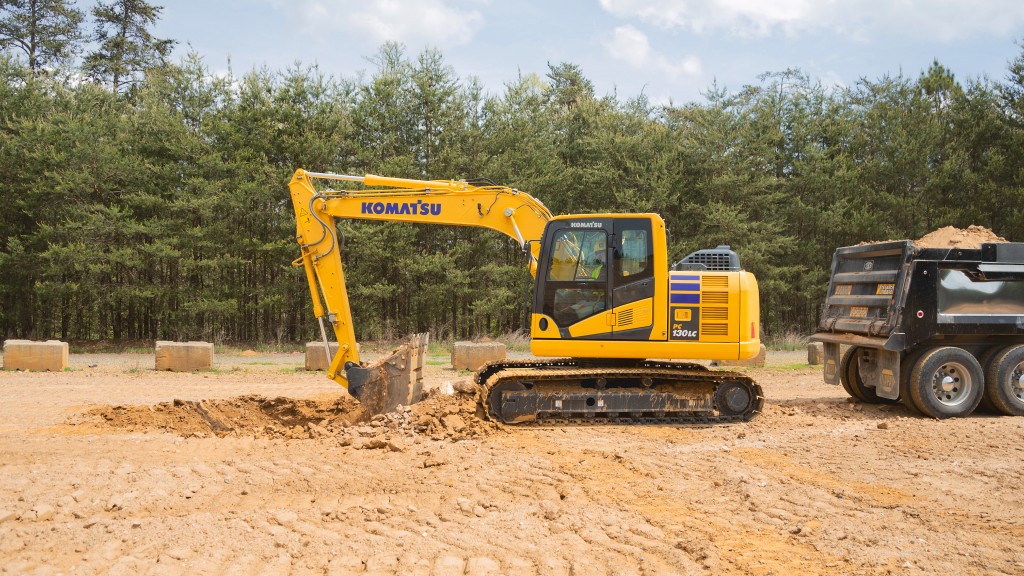 Komatsu has upgraded the PC130-8 excavator. The new PC130LC-11 excavator with a longer undercarriage design increases lifting capacity by up to 20 percent compared to the previous model. This 97.2-HP small conventional tail swing excavator is easily transportable and offers a combination of power and agility in a small package.
"The upgraded PC130LC-11 excavator can easily handle a wide variety of utility work or small construction jobs," said Andrew Earing, director of tracked products at Komatsu. "It provides a versatile workhorse for you as your business expands and grows."
The PC130LC-11 uses up to 12 percent less fuel than the previous model. Fuel consumption on this excavator can also be reduced with the auto idle shutdown feature that can be set to automatically stop the engine after a preset amount of idle time. The Komatsu diesel oxidation catalyst (KDOC) helps reduce particulate matter by using passive regeneration over 98 percent of the time.
Komatsu excavators benefit from fast cycle times, seamless multifunction motions, exacting bucket movements, and exceptional lifting capabilities. On the updated PC130LC-11, high hydraulic pressures help optimize high arm and bucket digging forces. For long-term durability, steel castings in the boom foot, boom nose, and arm tip help spread working loads away from high-stress areas.
The large one-piece hood, ground-level grease points, engine oil, and fuel filters provide quick service access on the PC130LC-11.