Junttan's new vibratory hammers for pile driving adapt to different soil conditions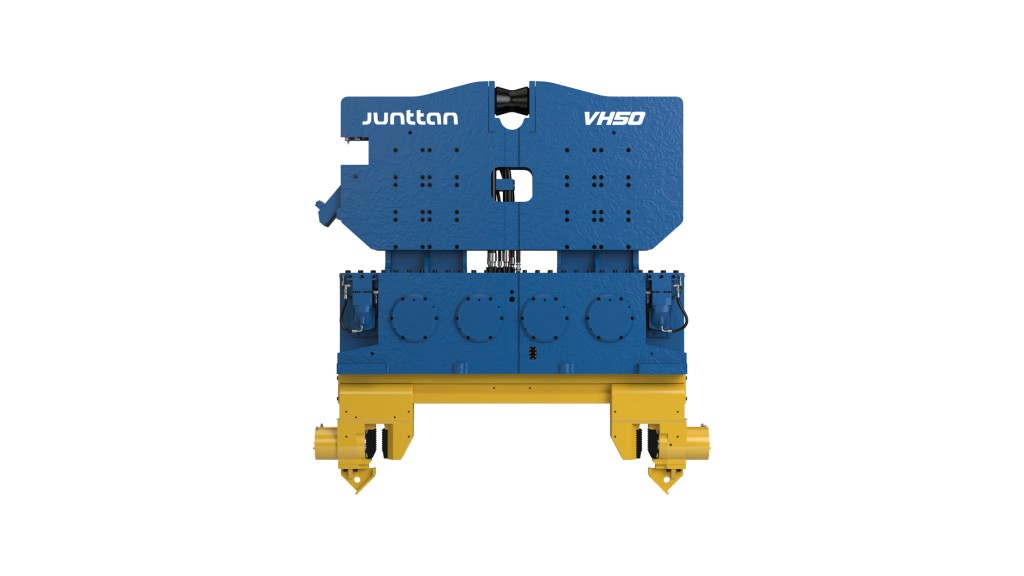 Junttan Oy has expanded its product offering from pile driving and drilling applications to include vibratory hammers.
Junttan is introducing two free-hanging vibratory hammer series, VH models and VH VM models.
The Junttan normal frequency vibratory hammers (VH models) are designed for projects that demand exceptional force for driving or extracting. The hammers are suited for moderate to difficult piling conditions. Handling the piles is made easy with the help of different clamping solutions.
The variable moment vibratory hammers (VH VM models) have maximum performance with minimum ground vibration and are ideal for urban job sites or other areas sensitive to vibration. The hammers adapt to different soil conditions and are ideal for sandy soils.
The vibratory hammers are powered with Junttan PP-series hydraulic vibro hammer power packs. The control system ensures the system reaches its peak performance before the operation, maximizing efficiency and minimizing downtime. With a focus on durability, the vibratory hammers provide a long and reliable service life.
"Going to the vibratory business is a natural extension for us, and we have our share of history in this type of equipment from early Junttan days. We are now opening the game with a carefully selected free-hanging vibratory offering, but this is just the start," says Tomi Voutilainen, director of engineering and product management at Junttan Oy.