Mack Trucks completes $3.2 million remodel of its Mack Experience Center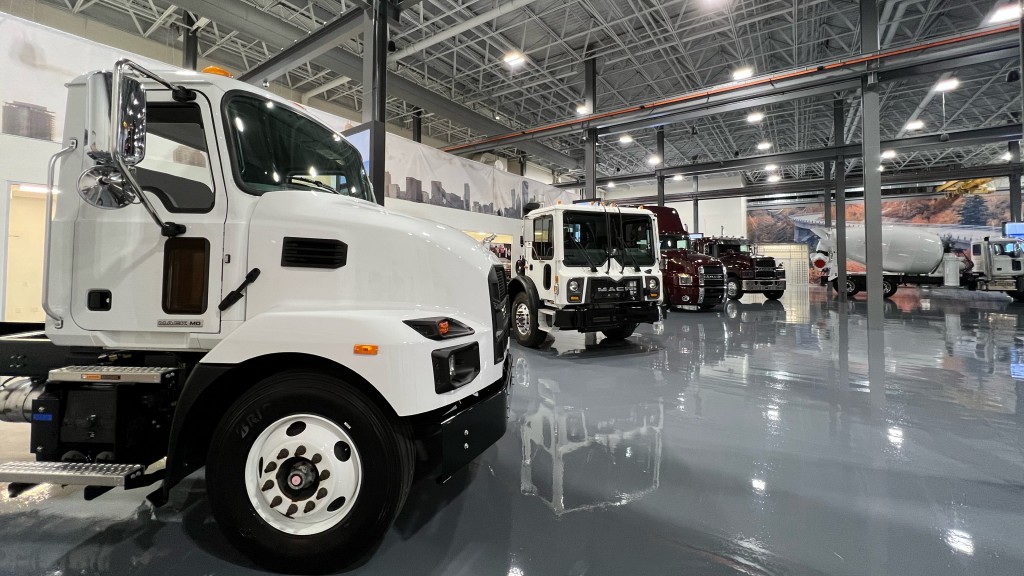 Mack Trucks has remodelled its Mack Experience Center in Allentown, Pennsylvania. The $3.2 million renovation features a reconfigured floor plan, facility enhancements, and additional road obstacles to the onsite test track.
"We're excited to celebrate and unveil this state-of-the-art Mack Experience Center that which will offer customers around the world the opportunity to learn about Mack trucks, services, and support," said Jonathan Randall, Mack Trucks president. "We made this investment because we wanted a facility that truly showcased the innovativeness of Mack trucks, while also remaining true to our 123-year legacy."
Mack celebrated the reopening with a ribbon-cutting event. The remodelled 160,000-square-foot facility is on 60 acres of property and offers a new welcome area, brand room, briefing room, and a new second boardroom. The test track, where people can drive Mack trucks on various terrain, was also renovated to include a mud and rock pit area to demonstrate vocational capabilities.
Mack says that the welcome area presents a modern interpretation of the Mack brand. The new brand room is a space where both digital and physical assets can be shared with users.
The second boardroom offers another meeting space, which will be helpful when multiple customers are being hosted at the facility. This boardroom also gives the user the first view of their trucks. The truck can be pulled up to the room, and the translucent glass partition becomes transparent for better viewing.
The briefing room is where users learn about products, services, and support. The enclosed space is large enough that a Mack Class 8 vehicle can be in the room during discussions. The product showroom now features a hydraulic lift so users can view the underside of the chassis.
The redesign work began in December 2022. Additionally, the Mack Historical Museum also was recently upgraded with a new gallery floor, graphics, and heritage displays. The museum will open to the public on June 12.