Mack launches battery-electric version of medium-duty truck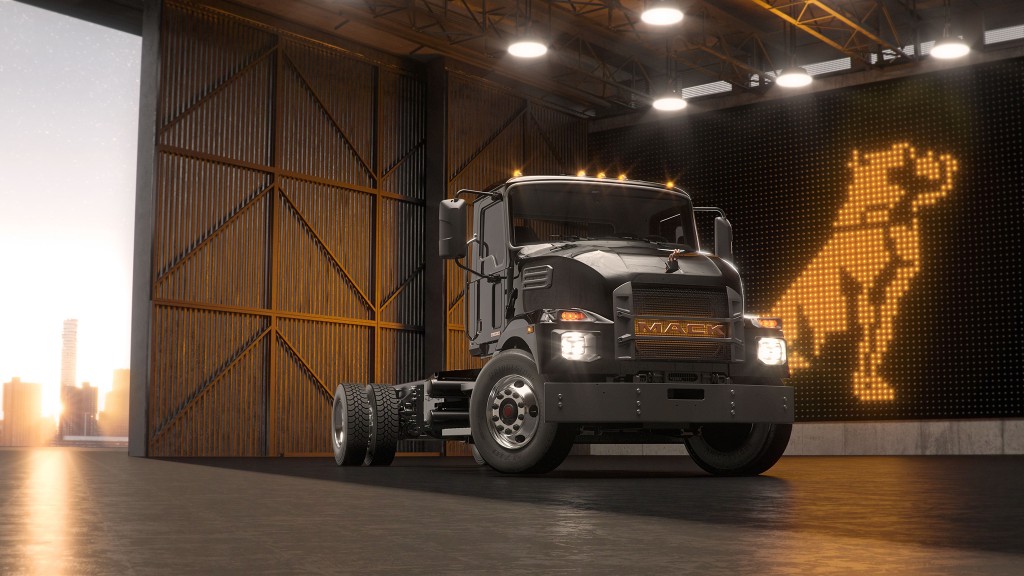 Mack Trucks has revealed its second electric vehicle, and its first in the medium-duty segment of the trucking industry. The MD Electric is intended to complement the efficient, diesel-powered MD model, which launched in 2020.
Adding a zero-tailpipe emissions battery-electric vehicle to the Mack medium-duty line supports the company's long-term sustainability goals.
"We're excited to add the MD Electric to our zero-tailpipe emissions lineup," said Martin Weissburg, global president of Mack Trucks. "This is another important step in our efforts to drive decarbonization and a more sustainable future, and we plan to continue investing in technologies that help improve the environment and society."
The MD Electric is the second electric vehicle introduced by Mack Trucks to the industry. The first was the Mack LR Electric, which went into production in December 2021.
The Mack MD Electric will be available like its diesel counterpart in Class 6 and Class 7 ratings. The Class 6 model has a Gross Vehicle Weight Rating (GVWR) of 25,995 pounds, and the Class 7 model has a GVWR of 33,000 pounds.
The MD Electric's three-phase Permanent Magnet Synchronous motor and all on-board accessories are powered by Nickel Manganese Cobalt (NMC) Oxide lithium-ion batteries, either in a 150kWh or 240kWH configuration. The MD Electric can be charged through AC or DC charging units. The regenerative braking system helps recapture energy from the multiple stops the vehicle makes each day.
Developed specifically for medium-duty applications, the Mack MD Electric is built with the same focus on reliability, durability and productivity customers have come to expect from a Mack truck. Designed with the heavy-duty quality of its diesel-powered counterparts, the MD Electric is available in 4x2 configurations featuring a sharp wheel cut for enhanced maneuverability in tight urban settings.
The MD Series cab design features a short bumper-to-back-of-cab (BBC) measurement of 103 inches. Similar to the diesel-powered Mack MD Series, Mack matched the bold look and styling of the Mack Anthem, Mack's highway model, as a basis for the MD Electric grille and hood design. The Mack MD Electric will be supported by Mack dealers, many of which are already Mack Certified Electric Vehicle (EV) dealers.
The MD Electric will meet the needs of trucking applications requiring dry van, stake/flatbed and dump vocations. The MD6 model does not require a Commercial Driver's License (CDL) to operate for non-hazardous payloads.