Skyjack names Charlie Patterson as new president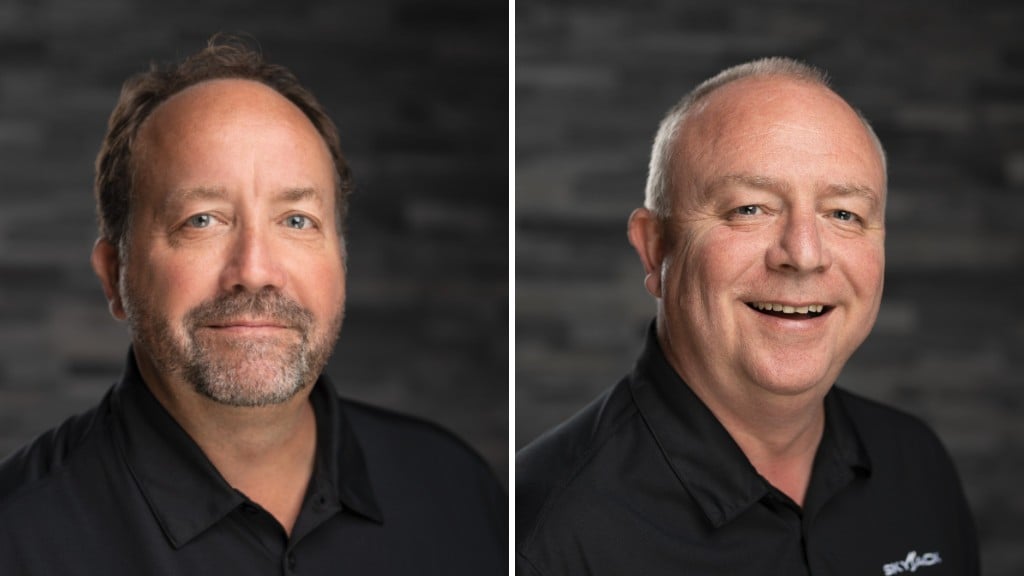 Ken McDougall, the president of Linamar Corporation's Skyjack division, will retire. Charlie Patterson will take over the role of Skyjack's president, effective January 1, 2024. The two will be working together over the next several months to ensure a clean transition.
McDougall started his career at Skyjack's parent company Linamar in 1987 as a tool designer, moving up into various key roles including global sales and estimating manager and vice president of operations. McDougal served as Skyjack's president twice, and during his tenure he acquired two telehander lines from Carelift/Zoom Boom and Volvo. More recently, McDougall led Skyjack's global capacity increases. Taking the number of manufacturing plants from two in Canada to five globally, Skyjack says that its potential global unit capacity is expected to increase 235 percent when compared to 2022.
"It has been an honour to serve as Skyjack president during this period of immense growth and transformation. 2023 marks my 36th anniversary with Linamar and Skyjack, and over those years I have had the great pleasure of working for and with countless talented and dedicated individuals," shared McDougall. "It has been an honour to lead the Skyjack team, and I am confident that with his experience, knowledge, and leadership skills, Charlie Patterson will do an outstanding job in moving Skyjack forward."
Charlie Patterson is the current vice president of international operations at Skyjack. He started with Skyjack in 2000 as a U.K. sales manager and went on to head the U.K. and European operations for the organization. Patterson oversaw the opening of Skyjack offices in the U.K., Germany, France, Sweden, and Australia and previously led sales in Asia-Pacific.
"I am thrilled and honoured to take on the role as Skyjack President," shared Patterson. "Ken has done an exceptional job moving Skyjack forward to date, and I look forward to continuing to build upon that momentum. As always Skyjack will be dedicated to being easy to do business with while developing simple and reliable solutions for rental companies worldwide."