Three new facilities significantly increase Skyjack's manufacturing capacity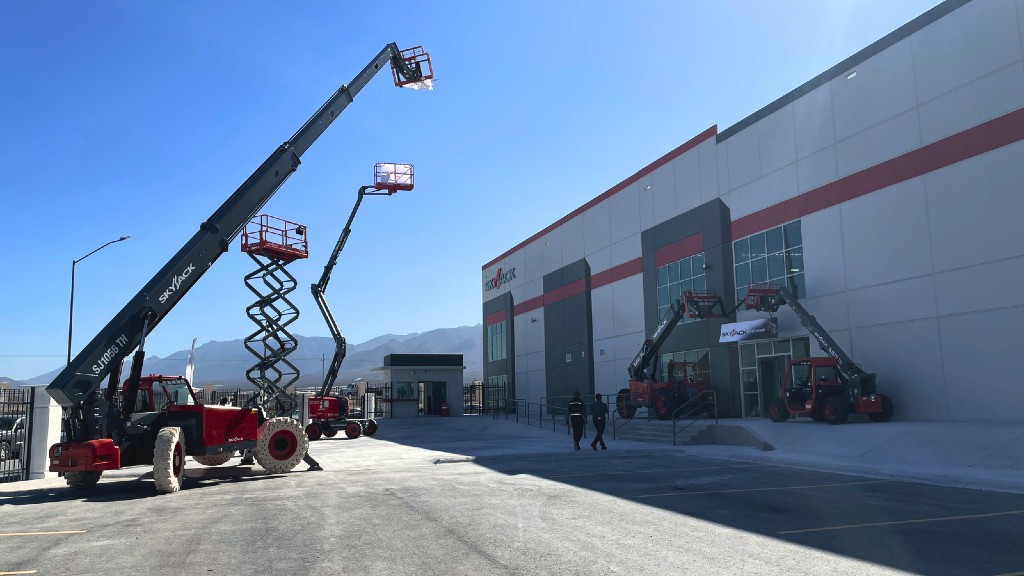 Skyjack has outlined the events that have seen a global transformation of its manufacturing footprint in the last 12 months. This transformation has the potential to increase Skyjack's global unit capacity by 235 percent when compared to 2022's capacity. The transformation will also increase the number of manufacturing plants from two in Canada to five globally with new facilities in China, Europe (Hungary), and Mexico.
"Prior to COVID we were pushing the boundaries at our Canadian plants to the extent that we had simply had no more space," says Skyjack President Ken McDougall. "COVID itself brought a new series of challenges that highlighted the need to revisit supply chain and logistics structures with a view to more localization."
The initial phase of development has seen an increase in the fabrication and vertical integration at the company's Canadian plants. These changes will see a focus on the production of vertical masts and DC and RT scissors. Telehandlers and boom lift production will move to the new plant in Mexico. Skyjack will also develop the Canadian plants as an innovation hub that will see an increased advanced engineering structure and the coordination of design and development activities across the company's regional structure, now consisting of three regional business units: Americas, Europe, and Asia Pacific.
"It is an exciting time for our Canadian plants," adds McDougall. "Our plans call for a significant increase in headcount and a positive change as we develop vertical integrations and an improved work environment."
Earlier in 2022 Skyjack announced its intentions to open manufacturing facilities in China. This project would consist of two phases. The first units came off the production line in September 2022, marking the completion of phase one which saw the use of a 35,000 square-foot facility utilized with the help of Skyjack's parent company, Linamar. The plant, located in Tianjin, initially focused on the company's smaller DC scissors. Phase 2, which was launched in October 2022, will see a greenfield facility developed with 400 000 square-feet of space. This plant's production will focus on DC scissors and booms with output supplied to the Asia-Pacific and Australian regions. This new facility is scheduled to be in production in Q3 2023.
The year also saw increased activity in Europe as Skyjack expanded in Oros, Hungary. The facility offers 113 000 square feet of space. Production of the new SJ45 AJ and SJ60 AJ articulating boom started in October 2022 and the plant is destined to supply articulating booms, telescopic booms, DC, and compact RT scissors to Europe. January saw the first telehandler come off the production line of the new Skyjack Mexican plant.
"2022 was a busy year and it is great to see how our global team achieved so much so quickly," continues McDougal. "2023 will be even more exciting as this capacity comes on stream. This and some exciting new products later in 2023 will make it a memorable year."
Related Articles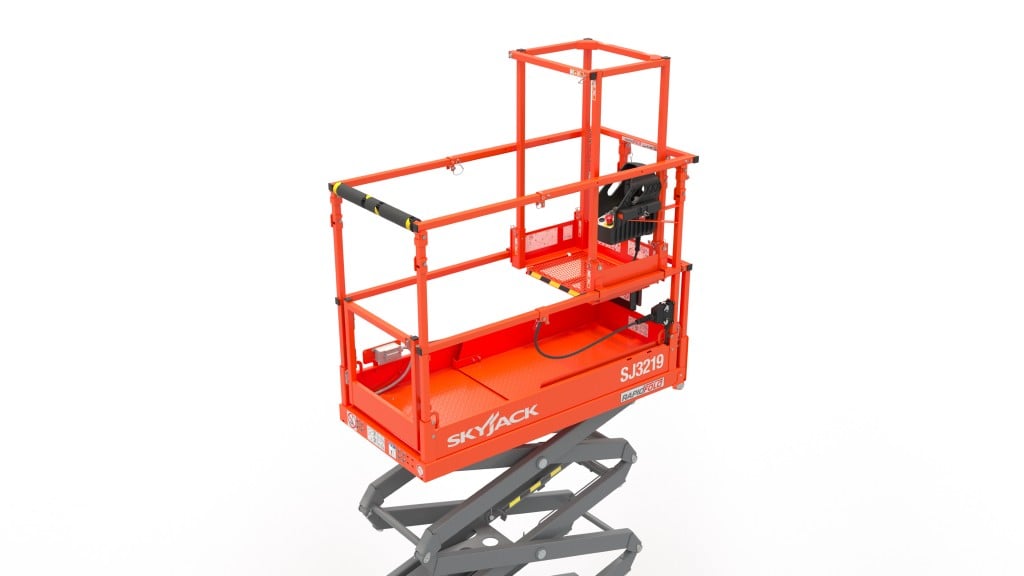 New Skyjack scissor lift accessory offers additional reach for maximum productivity in hard-to-access places