VMAC's newly redesigned website focuses on updated user experience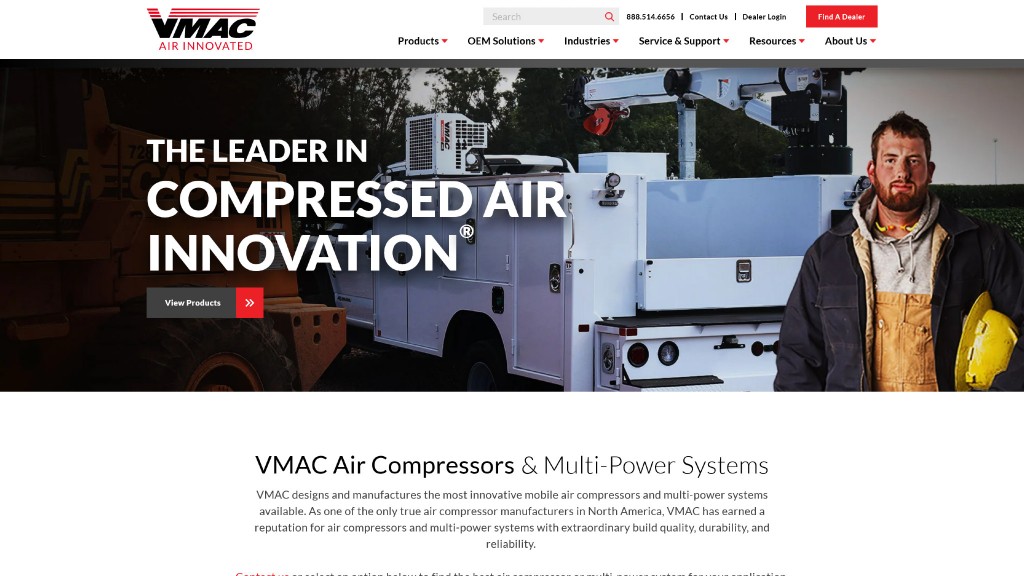 VMAC has launched its new website. The website's design has been revitalized and the user experience improved. VMAC says that these changes will make it easier for users to find the right air compressor for their needs.
"We're thrilled to unveil our new website," said Mike Pettigrew, marketing manager at VMAC. "We've put a lot of time and effort into designing a site that makes it easy for people to find the right air compressor solutions for their needs."
The new website features a variety of updates, including a streamlined navigation menu, expanded search functionality, improved speed, and a more functional mobile design. Users can browse the site on any device and quickly find the information they need to make informed decisions.
"It is our goal to provide an online experience that gives people the information they need to succeed. From our blog posts to our product pages to our support resources, every page of our site has been created to help our website users accomplish their goals," said Pettigrew.
The new website includes several features and tools designed to help improve user experience, including enhanced manuals and illustrated parts lists (IPL) database, product finder tool, UNDERHOOD and DTM application list, and more.
"We are committed to providing our customers with the best possible experience, both in terms of our products and our online resources," said Pettigrew. "Our new website is just one more way that we're working to support our customers, dealers, and partners, and make it easier for them to do business with us."
Find and see the new VMAC website here.
Related Articles
VMAC promotes future manufacturing careers with 100 student facility tour in Nanaimo, B.C.