Donation from ALLU Finland aids HALO Trust's Ukraine demining efforts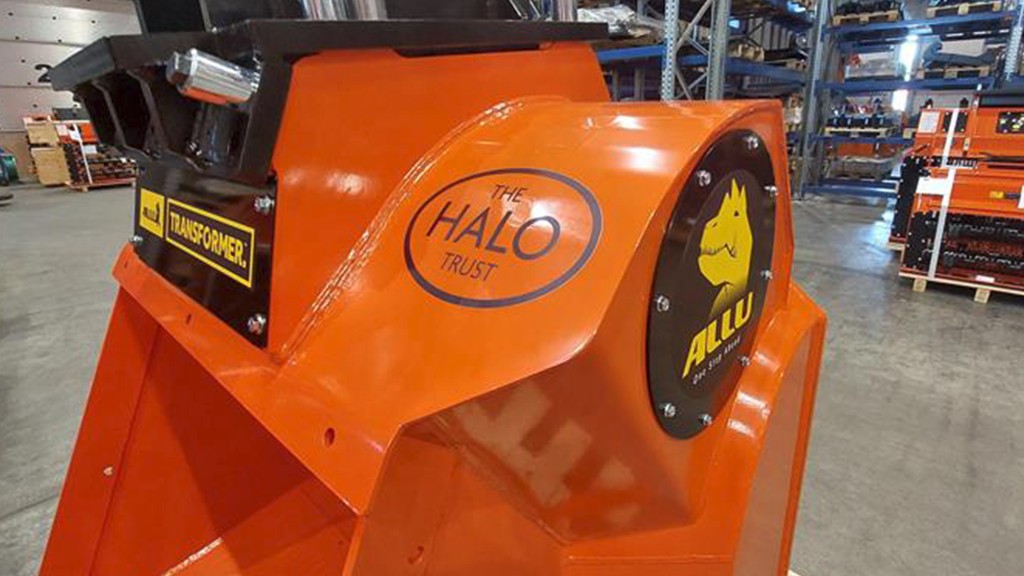 ALLU Finland Oy has donated a DN 3-17 TS16mm bucket to the HALO Trust NGO for demining operations happening in Ukraine.
Demining refers to the process of removing landmines and other explosive remnants of war from a specific area, such as a field, road, or community. Landmines are typically buried in the ground and can remain active for decades after a conflict has ended. These active mines pose a serious threat to civilians and impede economic development. Demining involves carefully locating and removing all explosive hazards, as well as educating local populations about the risks associated with unexploded ordnance.
Demining can be complex and dangerous, requiring specialized equipment and personnel with extensive training in explosive ordnance disposal. There are several organizations, both governmental and non-governmental, that specialize in demining activities around the world. The HALO Trust is one of these organizations and ALLU Finland has donated a DN 3-17 TS16mm to the organization.
"We are delighted to be working with ALLU and we look forward to integrating the ALLU DN3-17 into our demining operations in Ukraine," says Peter Smith QGM, HALO Trust programme manager in Ukraine.
"ALLU has a proven solution for demining operations and has worked with other organizations over the years to supply a similar application," adds Peter Gronholm ALLU managing director. "We are delighted that our donation will be put to good use. Together working with The HALO Trust we can improve the safety of communities.
Demining is an essential component of post-conflict reconstruction efforts, allowing communities to safely access their land, build infrastructure, and resume their daily lives without fear of injury or death from unexploded landmines.
Related Articles
CanLift Equipment celebrates 13-year anniversary with donation to local food banks