Engcon improves retrofit capabilities in updated quick coupler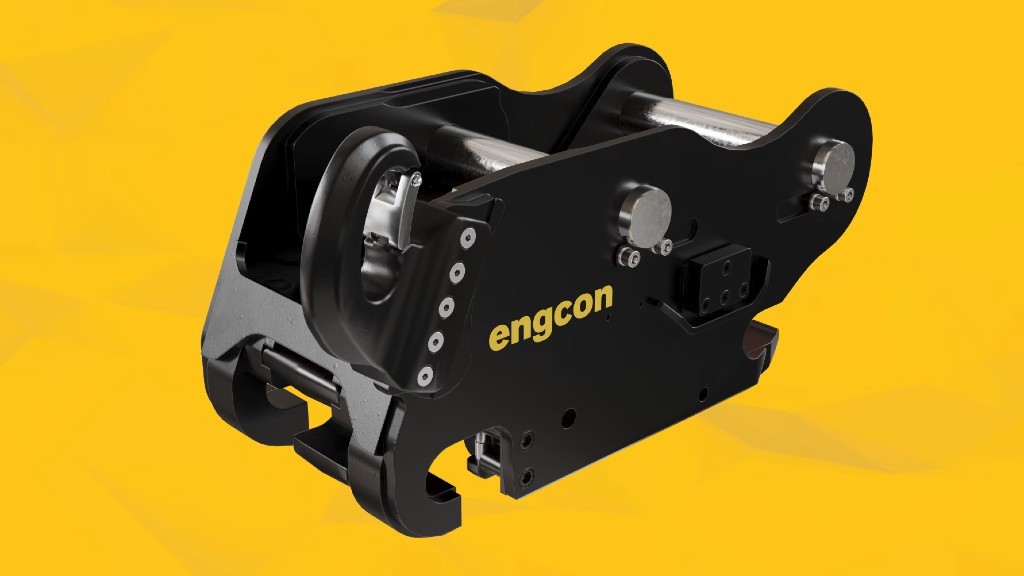 Engcon has launched an improved machine coupler for 12- to 19-ton excavators.
In addition to making the machine coupler stronger, retrofitting with EC-Oil blocks will be easier as the new machine hitch contains almost no hoses and minimizes the risk of leaks. The user will also notice that the new bolt-on EC-Oil block has an increased hydraulic flow.
Martin Engström, the product manager at engcon, says that the new S60 coupler was built with the user in mind.
Features of the S60 machine coupler
EC-Oil block without hoses means a longer service life, easier for repairs, maintenance, and retrofitting.
Reinforced construction both laterally and in the digging direction.
Increased stability around attachment points to the machine.
Improved and more flexible hose routing between excavator and machine coupler.
A bolted lifting hook and possibility with lifting eye.