Six multifunctional compact loaders from Mecalac make North American debut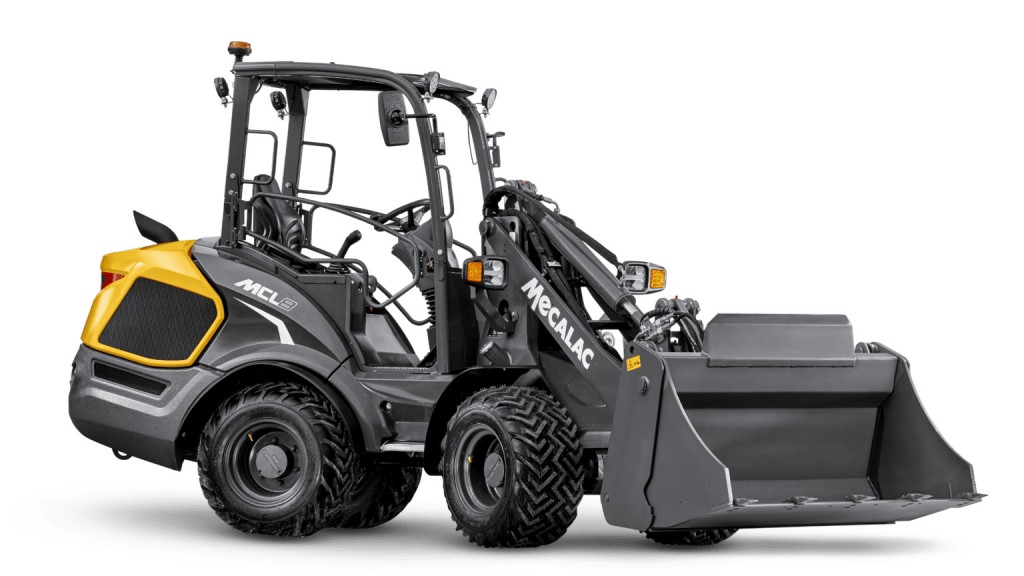 New hydraulic and maneuverability options are highlights of the MCL compact loader line from Mecalac. Six multifunctional machines make up the line, which is a new product category for Mecalac in North America.
The MCL2, MCL4, MCL4+, MCL6, MCL6+, and MCL8 are designed to be versatile and agile in uses that span numerous industries.
"Time and space to complete jobs is increasingly limited," said Peter Bigwood, general manager for Mecalac North America. "To enable our customers to be more productive, we developed a line of compact loaders the size of a skid steer but with features and functionality not found on other machines this size."
M-Drive and Speed Control are new features that allow the loader to function as a tool carrier, providing control of rpm by hand throttle and speed via a foot pedal. This enables more precise and controlled operation of hydraulic attachments, Mecalac says. Redefining the speed range using the foot pedal has a number of benefits for certain applications - for example, a lower speed allows for enhanced accuracy when precision is needed, such as flail mowing, sweeping, or using log grapple attachments. Both Speed Control and M-Drive are standard on the MCL6 and 8 models, and optional on the MCL2 and MCL4 models.
Each of the models has an option for auxiliary hydraulic lines on the boom and at the rear of the machine, as well as 12V 3 pole plugs, which adds versatility by allowing hydraulic attachment use at either end of the machine. The MCL2 and MCL4 models have 7.9 gpm flow, while the MCL6 and MCL8 models offer 15.9 gpm.
The MCL4+ and MCL6+ come standard with a short boom, which offers a better tipping load, while the other four models come with a long standard boom that maximizes tipping height. Long or short boom, the machines are multifunctional thanks to a wide range of attachment compatibility.
These loaders have a 45-degree articulation that keeps the front wheels travelling in the same path as the rear wheels while driving. A 10-degree oscillation allows a strong followup and maximum traction, including on uneven ground. The MCL2 and MCL4 models have a 25-hp engine, while the remaining models have a 49-hp engine.
Safety is a focus for Mecalac on the MCL series machines. They are easily accessible for cab entry and exit, and ground-level refueling reduces the risk of falls. Visibility is enhanced on both top and sides.
Small and light, the MCL Series is easy to transport from site to site. Machines are available with a canopy, canopy with foldable top, or cab, and other customizations are available.
MyMecalac Connected services provide the option to remotely manage an equipment fleet with access to all machine usage data, providing owners the information needed to minimize machine downtime through preventive maintenance.