New Mecalac site dumper excels in crowded and compact job sites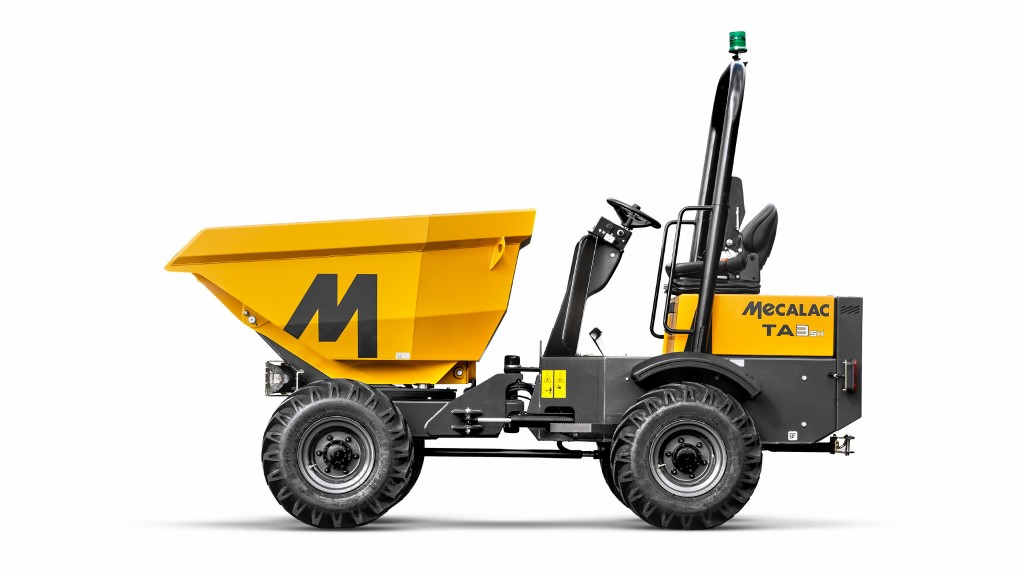 Mecalac has launched the TA3SH Power Swivel site dumper. The site dumper is part of Mecalac's TA3 range which is designed for ideal operation in small, medium, crowded, and confined job sites.
The TA3SH is 3.95 metres long and 4.41 meters wide. The Power Swivel technology features forward and swivel tipping mechanisms, allowing the load to rotate 90 degrees on either side before being tipped. This reduces the need to move equipment.
Peter Bigwood, general manager for Mecalac North America, says that the TA3SH site dumper stands out because it's flexible enough to operate in tough job sites.
The Mecalac range of Power Swivel site dumpers features payload options from one to 10 tons. The TA3SH's payload capacity is 6,613 lbs (3,000 kg), making it ideal for industries such as concrete, landscaping, and urban construction. All Power Swivel site dumpers use a locking device to keep the skip facing forward while on the move.
Start/stop control, Capture telematics, hazard detection, and start/stop control features improve on-site safety, minimize fuel consumption, and increase service intervals by automatically starting and stopping the engine in predetermined conditions. Capture is Mecalac's telematics solution, allowing rental centres and site managers to monitor unit location, distance travelled, and hours completed each day. Hazard detection uses a microwave radar to detect nearby objects to increase operator safety on the job site.
Each Power Swivel site dumper meets the latest emissions compliance standards, and to avoid DEF- and DPF-related costs, engines are rated at under 25 horsepower. All models are equipped with Tier IV engines.
Mecalac will feature the TA3SH Power Swivel site dumper at the company's 2023 ARA Show booth.
Related Articles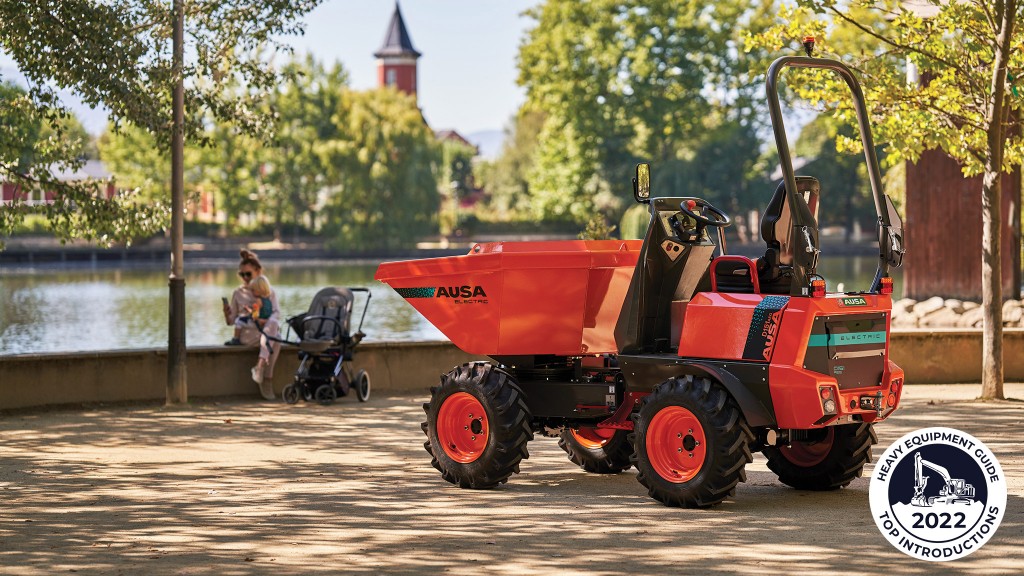 2022 Top Introductions: AUSA's electric site dumper and telehandler