Large asphalt paver fills demand between commercial and highway class for LeeBoy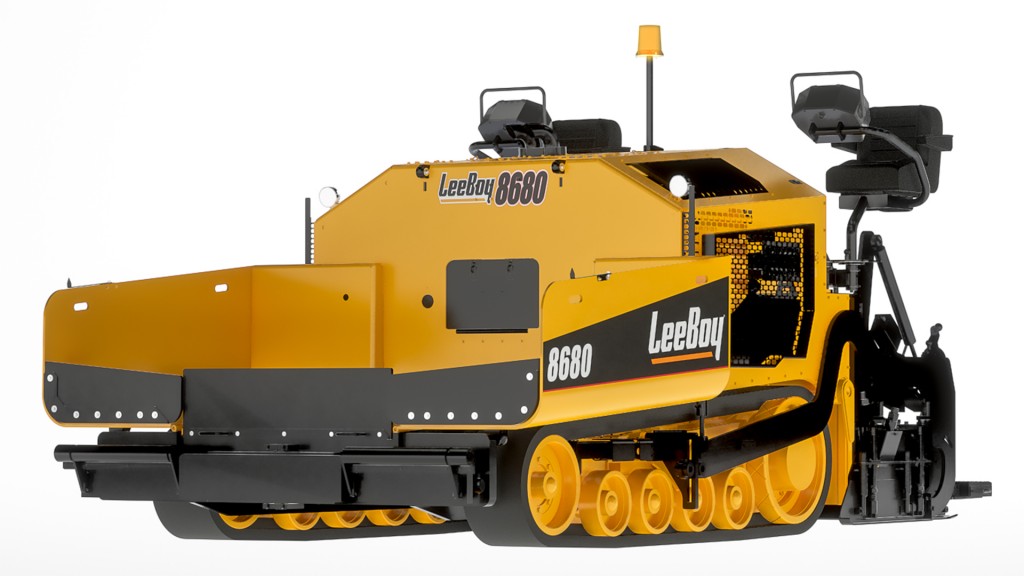 Introduced at CONEXPO-CON/AGG 2023, the LeeBoy 8680 asphalt paver is the company's largest current machine, targeted at users who need a machine that fits between commercial and highway class units.
The 8680 weighs 28,000 pounds and runs on a Kubota Tier 4 Final engine producing 210 horsepower. As LeeBoy's largest paver, it fits in to the upper end of heavy commercial class pavers.
"There was a distinct gap in the market for an asphalt paver this size," Chris Broome, Senior Product Manager at LeeBoy, said. "This machine features higher production, higher horsepower and will be capable of doing more road paving projects and those larger production jobs we're seeing more of in the heavy commercial class market."
The larger size of the 8680 is combined with additional highway class features that have been added to the machine, which features high speed smooth rubber tracks, a four-speed drive system, power tunnel shields, and height adjustable augers. Broome said these features ensure higher performance, efficiency, and consistency on the job site.
The 8680 also features the proven HD Pro Screed, featured on LeeBoy's 8530 and 8616D pavers but upgraded for this machine. With the HD Pro Screed, the machine can pave variable widths up to 15 feet, 6 inches.
The 8680 can travel up to 616 feet per minute, or seven miles per hour, with a paving speed of up to 300 feet per minute, or 3.4 miles per hour when equipped with high speed smooth rubber tracks.