Vermeer opens new 312,000-square-foot global parts distribution centre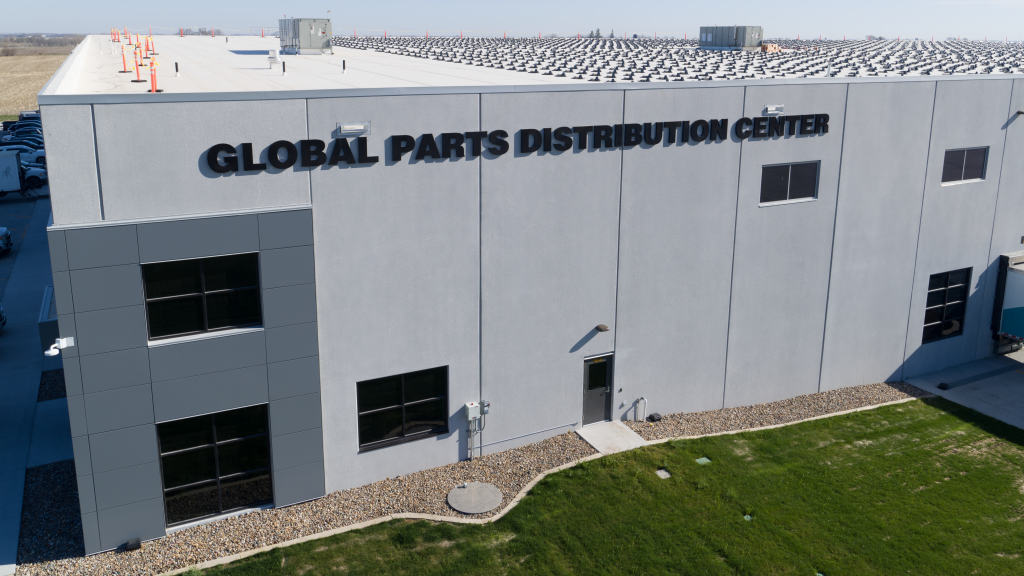 Vermeer has opened a new 312,000-square-foot global parts distribution centre. Vermeer team members will package and ship parts worldwide from the facility, located on the grounds of Vermeer's corporate headquarters in Pella, Iowa. The global parts distribution centre is located at the end of the old runway where company founder Gary Vermeer once delivered Vermeer parts by plane.
"Vermeer is focused on optimizing this facility so we can most efficiently deliver the right part at the right time to our customers. This facility allows customer support, engineering, procurement, and logistics to be co-located. They work in conjunction with our operational team members to make sure we fulfill customer and dealer expectations daily," says Tony Briggs, vice president of the Vermeer Lifecycle product group.
The location of the distribution centre leverages the manufacturing capabilities of the Vermeer mile, where most Vermeer products are assembled.
"Almost one-third of the warehouse is filled with parts made by different manufacturing plants on the Vermeer mile. It is very convenient for us to be located near the manufacturing facilities that supply those parts. Ultimately, we bundle the Vermeer-manufactured parts with other parts and ship the orders around the world to take care of our customers," says Briggs.
Three times more space than the previous building, the new distribution centre includes 23 dock doors, a warehouse management system, and improved warehouse technology. This investment will help drive efficiency by centralizing parts storage.
"With people at the centre of everything we do, this new facility helps our team members equip dealers and support customers and that ultimately makes a real impact on their ability to get important work done," says Jason Andringa, Vermeer president and CEO.
The global parts distribution center is the second facility Vermeer opened in 2023. Earlier in 2023, the company expanded its parts manufacturing footprint in Des Moines, Iowa. That facility manufactures horizontal directional drill tooling and utility tractor attachments.