WM to pilot test Volvo CE's mid-size electric excavator in North America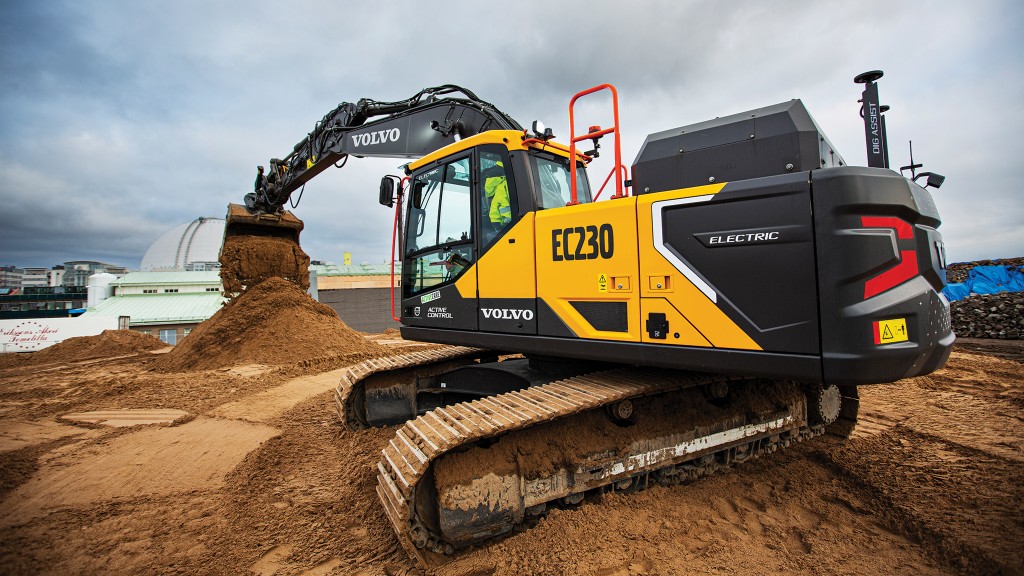 Volvo Construction Equipment will work with WM on a pilot project with the Volvo EC230 Electric excavator.
WM will test the mid-size electric excavator at a WM facility on the East Coast. The pilot will include the EC230 Electric performing the same tasks diesel excavators do in waste applications. WM will track data and share feedback with Volvo CE.
This kicks off a number of tests of the mid-size electric excavator in various applications on the North American power grid. Volvo CE plans to make the machine commercially available in North America in 2024.
"This is the first pilot in North America, but the EC230 Electric excavator has been thoroughly tested by customers overseas, and in each case, it has offered the same performance as its diesel equivalent with the added benefit of no direct emissions," says Stephen Roy, president of Region North America at Volvo CE. "We're excited to work with WM on a project that aligns with both of our organizations' values of being good environmental stewards."
WM has been committed to alternative fuel options, including compressed natural gas (CNG) and electric vehicles as well as other technologies to help reduce overall emissions. WM has some of the most ambitious sustainability goals in its industry, calling for a 42 percent reduction of its overall Scope 1 and Scope 2 GHG emissions by 2032: a target aligned with the Paris Agreement to limit global warming to 1.5 degrees C.
"WM has a long track record of incorporating alternative fuels into our operations, and we're exploring technologies like electric that support our mission to reduce emissions," says Bryan Tindell, vice president of disposal operations at WM. "We have a longstanding relationship with Volvo CE when it comes to working toward sustainable solutions related to alternative fuels and energy sources. This electric excavator is expected to improve machine uptime and increase productivity, and our pilot could help map out the next steps for implementing additional electric and other sustainable technologies into our heavy equipment fleet."
The 23-ton EC230 Electric excavator is designed to run in the same applications as a comparably sized diesel excavator, including extraction, earthmoving, and grading for site preparation in the building segment, as well as waste and scrap handling in the recycling and waste segments.
It has the same digging forces and lifting capacities as its diesel equivalent in the Volvo CE lineup, and it supports the same attachments and services. The main difference is that it is powered by batteries. The lack of engine results in zero direct emissions, less noise, reduced maintenance, and lower total cost of ownership.
When the EC230 Electric excavator becomes commercially available in 2024, it will join Volvo CE's lineup of electric machines, which is one of the largest in the industry.
"Electric construction equipment thus far has mostly been compact models, but to make the kind of progress we want toward a more sustainable future, larger machines need to be part of the equation," Roy says.
Related Articles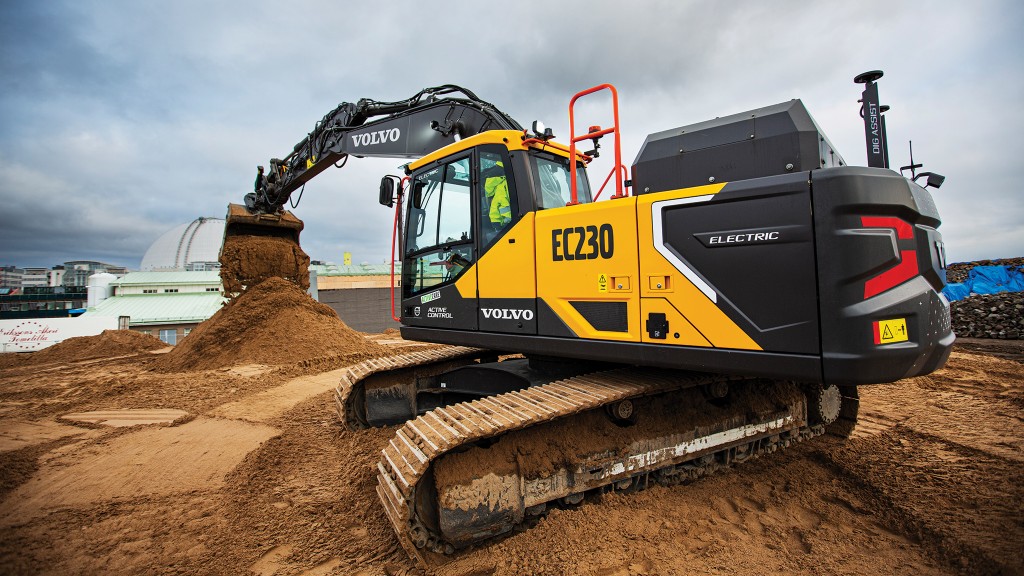 Volvo's first mid-size electric excavator builds on compact electric machine development experience