Volvo's first mid-size electric excavator builds on compact electric machine development experience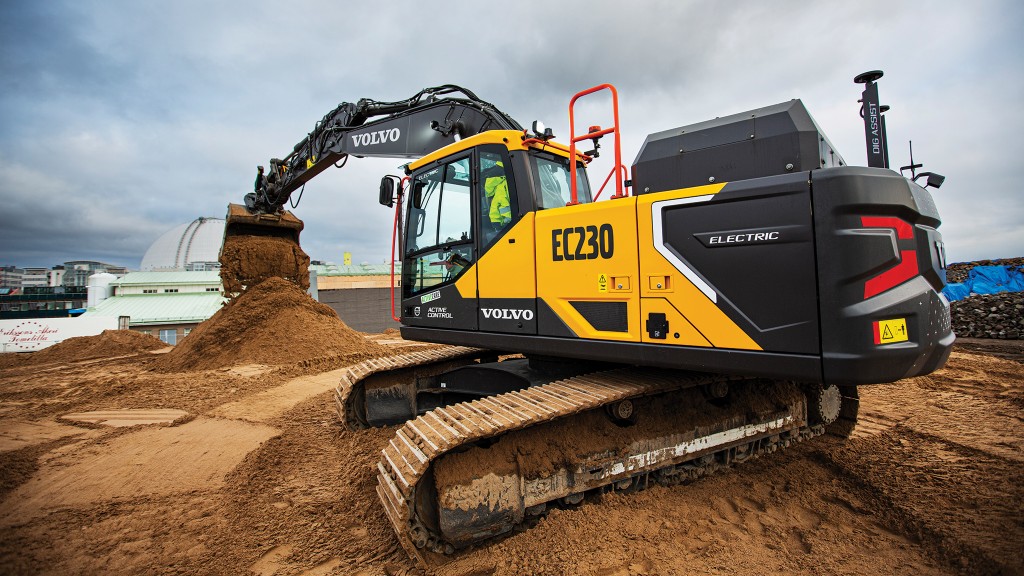 If last month's CONEXPO-CON/AGG is any indication, the industry's transition toward more sustainable power options is about to really take off. More governments and even private companies are establishing emissions reduction goals or regulations, and OEMs are responding.
For several years, compact equipment has been the front line for electrification. Volvo Construction Equipment, for example, now has six compact electric machines. But as demand grows, the equipment will too.
That's why Volvo CE took its new EC230 Electric excavator to CONEXPO. As the first medium-size, in-house-designed excavator in the industry, it's already available in select European markets with availability to order in North America coming in the second half of 2024.
"We've had great customer feedback on the compact electric machines but also a lot of people asking for larger electrified equipment," says Lars Arnold, product manager – electromobility for Volvo CE. "Compact was the logical place to start because of existing battery size and capacity, and now we're taking learnings from those to bring higher capacity batteries into the picture."
This new 23-ton electric crawler excavator is based on the conventional diesel-powered EC220E, and Volvo says it will deliver the same, if not better, performance with the added benefits of zero emissions and a low total cost of ownership (largely due to eliminating the engine and related maintenance).
The EC230 Electric is expected to achieve a 60 to 70 percent reduction of energy running costs compared to the EC220E. The OEM says operators will love the instant torque from the electric motor compared to the slight delay they get from some diesel-powered machines.
The EC230 Electric is a general-purpose machine designed for extraction, earthmoving, and grading for site prep in the building segment, as well as waste and scrap handling in the recycling and waste segments.
Customers can expect 4 to 5 hours of operating time on one charge, and charging with a DC fast charger over lunch will allow it to run another 4 to 5 hours in the afternoon. Customers can then charge the machine overnight for the next day's work.
"Some people are skeptical about a larger electric machine's ability to work all day, but with the right charging solution and an open mind, it is not as difficult as it may seem," says Arnold.
In a European pilot test, the EC230 Electric was used in Aarhus, Denmark – a city with similar ambitions to those of Volvo CE in terms of achieving net-zero greenhouse gas emissions by 2040. It was used to excavate the centre of a construction site ready for building, and key learnings from that project helped engineers improve upon battery capacity.
Volvo CE emphasized alternative power solutions throughout its CONEXPO booth with a hydrogen fuel cell hauler prototype, multiple compact battery-electric models available to test drive, various charging solutions from partner companies, and product managers available to discuss conventional machines' fuel efficiency and ability to run on renewable diesel.
"Battery electric machines will not be the perfect solution for every application or location, but they work for more situations than you might think," says Arnold. "We're excited to continue developing sustainable power options for all kinds of customers to continue building the future we all want to live in."
Related Articles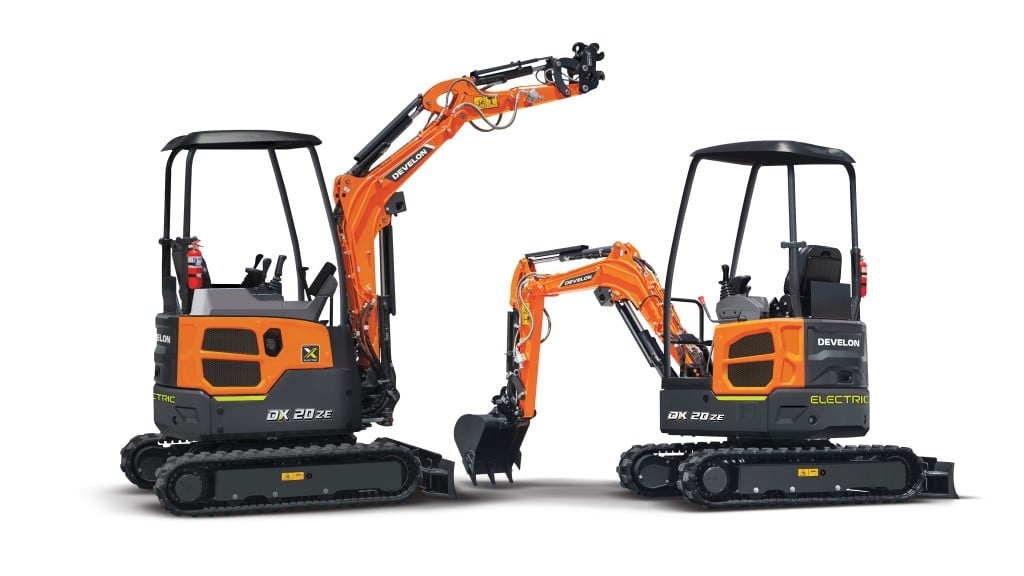 DEVELON adds electric mini excavator to -7 line of machines