(VIDEO) Waldschmidt, Elverman celebrate construction stories and culture with new YouTube channel
Longtime construction, landscaping, and power equipment professionals Nathaniel Waldschmidt and Bill Elverman have launched a new YouTube channel and podcast called "Hard Hats. Hard Heads. Hard Times." The duo is building the channel as an honour to the industries both have worked in and served from childhood through middle age, with a focus on topics that are focused on the people, culture, storytelling, and life in the industries.
"Elverman might be in middle age, but I'm in my prime," says Waldschmidt. "We've both spent our entire lives around the people, work, equipment, and cultures of this industry, and we're focused on sharing those stories – bringing a level of entertainment to the industry that focuses on the fun and personal side of things, and not just equipment or industry issues."
"We care deeply about technology and the big issues affecting our industry, and we'll touch on those from time to time, but that's not what this is about," says Elverman. "This is about celebrating the people and the heart of the industry. Some of the best storytellers I've ever met are the men and women we meet in the field every day. That's the spirit that moves this operation."
The first episode, which has already dropped, can be viewed on the YouTube channel and can be listened to on all major podcasting platforms, including Spotify. The episode – "Favorite Equipment and Work Songs" – features the hosts exploring numerous songs written for and about construction and related industries.
"There's a few curveballs in there, and we have fun with it," says Waldschmidt. "In future episodes, we'll explore beer, hobbies, food, health, and other topics that are more about the people and life of the industry. If you're looking for features and benefits of equipment or gear, this is not your show."
"We'll bring in special guests, too," says Elverman. "It'll be fun and different."
The show is produced by True North with Waldschmidt and Elverman as hosts, and Miles Cooksy serves as executive producer. Episodes will drop every few weeks.
To subscribe to the channel, visit https://www.youtube.com/@hardhatshardheadshardtimes/featured or follow the podcast along on Spotify and other platforms.
Related Articles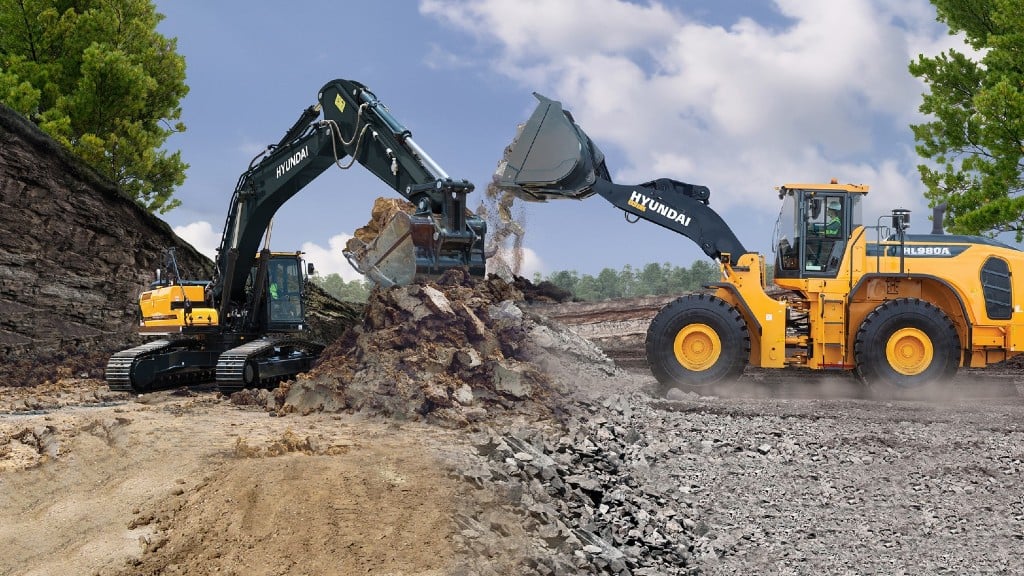 Hyundai to bring roadbuilding equipment and YouTube personalities to World of Asphalt 2022