Hyundai to bring roadbuilding equipment and YouTube personalities to World of Asphalt 2022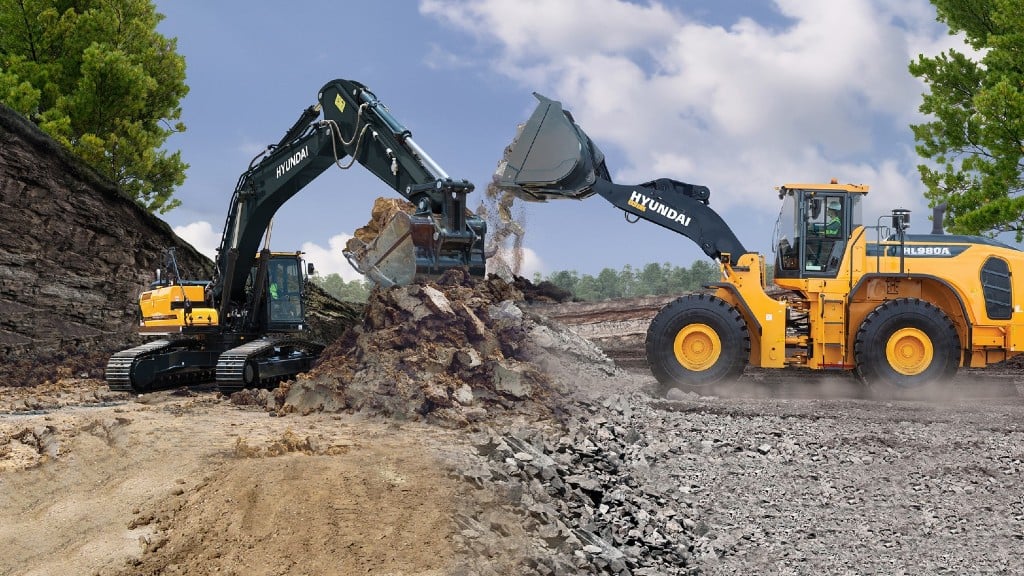 Hyundai Construction Equipment Americas will feature two of its machines for asphalt, highway/roadwork, and pavement maintenance – the HL980A wheel loader and the HX220AL excavator – at the World of Asphalt and Agg1 Aggregates Academy & Expo.
During the show, YouTube construction channel personalities Mike Simon and Matt Parr will both be at the Hyundai booth.
Showing the Hyundai HL980A wheel loader
The Hyundai HL980A wheel loader, with 351 hp (262 kW) and a 7.3 yd3 (5.6 m3) payload, is a heavy-duty machine that can handle roadbuilding and maintenance jobs. The machine can also be used in aggregates, quarries, mining, demolition, and industrial operations. The HL980A provides ideal durability, performance, and reliability, with features such as high-grade hoses and axles with extra load capacity.
Showing the Hyundai HX220AL excavator
With an operating weight of 69,120 lb (31,352 kg), the 351-horsepower (262-kW) HX220AL Hyundai excavator features several improvements over previous generations, including increased visibility, automatic engine shutdown, auto safety lock, and eco gauge lifting mode. The robust upper and lower frame structure can endure external shock and heavy workloads.
Mike Simon, creator of the popular YouTube channel Dirt Perfect and his "man behind the scenes," Matt Parr, who now has his own earthmoving-related YouTube channel, NYA Millennial, will be in the booth to meet visitors and share their experience with Hyundai construction equipment.
Hyundai product experts will be in the booth throughout the show to walk visitors around the machines and provide information on the features, such as Hyundai AAVM (all-around view monitoring) system and HiMATE fleet management.
The co-located World of Asphalt and Agg1 shows are expected to draw more than 8,000 aggregate, asphalt, and pavement maintenance industry manufacturers, contractors, and service providers.
Related Articles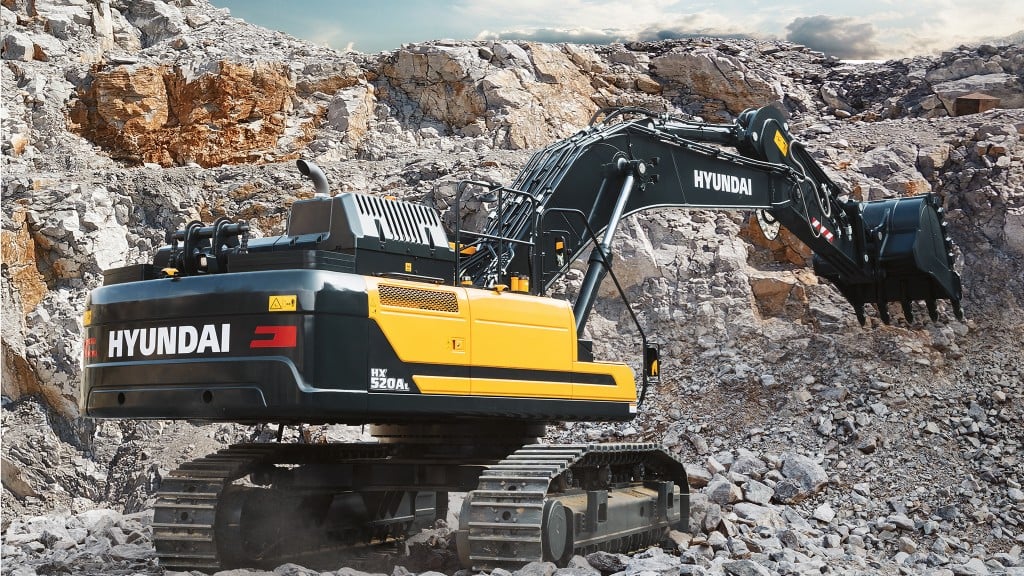 Hyundai updates excavator and wheel loader lines around new engines