What's the scoop on site dumpers?
These versatile machines save time on tight job sites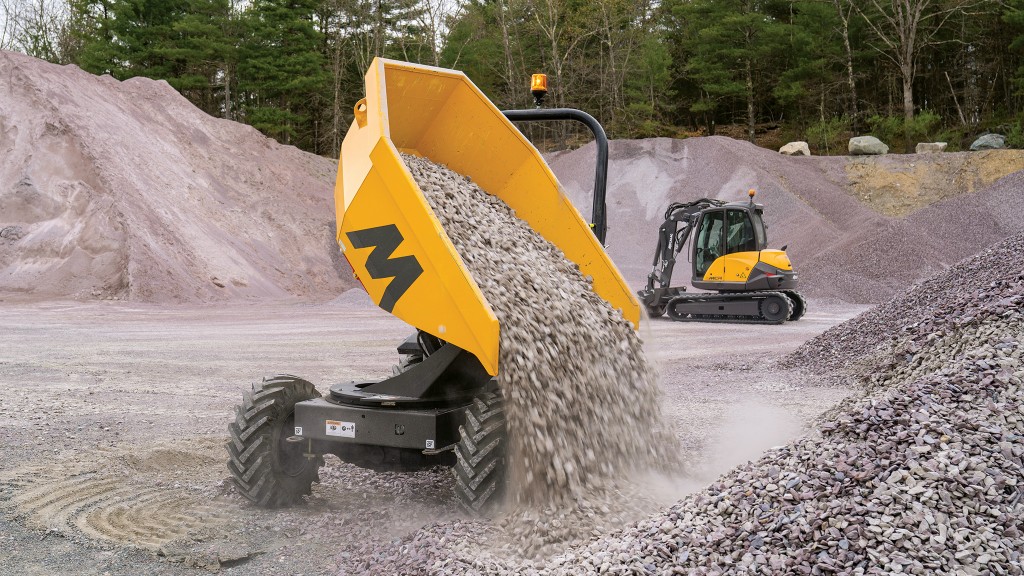 If you visit a construction job site in Europe, chances are pretty good that you will see a site dumper. In fact, over the course of the project, you might see a whole fleet of site dumpers. The crew will probably start by using a 9-ton model as they clear the site, transition to a 6-ton when they're moving material, then go down to the 3-ton dumper to put the finishing touches on landscaping.
You're less likely to see a site dumper in North America, much less an entire fleet. However, contractors looking for compact equipment solutions that offer more for their investment are starting to take notice of the factors that make the equipment so popular overseas. With advanced safety features and a compact footprint, site dumpers offer outstanding efficiency and safety on all job sites - especially those where space is at a premium.
Multiple industries interested in site dumpers
While contractors in Europe, accustomed to compact job sites, have long appreciated the benefits of the site dumper in industries ranging from construction to aggregate, landscape and more, North America's wide-open spaces invited and allowed larger equipment. Now, as urban sprawl continues and job sites become smaller with heightened safety concerns, contractors across multiple industries are reconsidering the site dumper.
Site dumpers first gained acceptance in North America in the concrete market. With numerous jobs requiring the delivery of concrete in tight areas that simply won't accommodate a large mixer truck or pump truck, site dumpers paired with an optional concrete chute accessory offer a viable and efficient solution. The chute provides the added benefit of precisely dumping the concrete where it's needed without splashing, effectively minimizing any cleanup.
Landscaping applications are also popular. With the ability to move much more material than a skid steer without tearing up turf, the site dumpers offer an ideal solution for not only hardscaping applications but also mulching and maintenance.
Smaller equipment drawing big attention
As job sites continue to get tighter, construction challenges are driving up demand in general construction applications. Contractors seek solutions to efficiently move material to, from and around job sites in rapidly expanding urban developments. With the ability to haul a variety of materials ranging from gravel to sand, dirt, waste and more, site dumpers enhance safety with compact operation, exceptional visibility, and enhanced safety features.
Perhaps at the heart of expanding acceptance is the enhanced efficiency site dumpers offer over traditional equipment solutions. Some manufacturers offer 3-ton site dumper models with capacities of 1.3 cubic yards for liquid material such as concrete, 1.7 cubic yards for struck material such as aggregate and 2.5 cubic yards for heaped material like mulch. Though skid steers were once the standard for moving a variety of materials, contractors are finding that replacing a skid with a site dumper and mini excavator duo often results in three to four times the material handling capacity. In addition, because the material can be loaded directly into the skip - or bucket - and left there until maneuvered wherever needed, then dumped, instead of moving material multiple times with a skid steer, efficiency is increased.
A more compact design and tighter operating footprint further enhances efficiency. The forward and swivel tipping mechanisms of site dumpers allow contractors to maintain a small job site footprint and improve safety. Unlike skid steers, most site dumpers swivel and tip material out of the bucket without the need to reposition the entire machine. This allows operation in tighter spaces and minimizes additional maneuvering around an already tight job site, further benefitting site safety.
Perhaps the biggest area for growth in general construction applications is found in the growing urbanization of North America. As more people move to cities, single and multi-family developments flourish and homes are consistently getting closer together.
Working space is getting smaller and smaller. Imagine a 9-ton site dumper used in the early stages to hold and move excavated material for basements or water and sewer lines, or to haul fill to build up lots before digging a basement. Then, as basements are dug and curb and gutter put in, the 9-ton unit is replaced by a 6-ton site dumper hauling concrete for basements and driveways or gravel fill for basements and water lines. Finally, as the houses fill in, a 3-ton site dumper appears on site to haul dirt for fine grading and mulch or rock for landscaping.
How to select the right site dumper
To realize the numerous benefits of the site dumper, it is paramount that contractors not just choose any brand or model, but a high-quality one from a trusted manufacturer. While site dumpers may seem like pretty simple and straightforward equipment solutions, don't be fooled into thinking the only difference between them is the paint and the price. Many features, though subtle to the eye, greatly affect things like safety, ease of operation, and performance. It's important to pay attention to some key details.
As sites get smaller and pressures increase to get more done, a keen focus on safety protects not only the operator but the entire job site and the company as a whole. Site dumpers designed with precise attention to detail, ensuring perfectly symmetrical wheels equal distance from the centre articulation post of the machine, maximize safety and stability even while driving through heavily rutted areas in mud or other unstable terrain. This reduces the risk of tipping and provides a smooth ride, as the back wheels follow the same path as the front at all times.
With current labour shortages, especially a lack of skilled or experienced labour, ease of use and intuitive controls present another key consideration. Contractors gravitate toward models with controls that are easy to learn and use, benefitting safety, and allowing for a lower barrier to entry for operators at any experience level.
Finally, some manufacturers produce site dumpers with engines rated under 75 hp. This helps avoid diesel exhaust fluid (DEF) and diesel particulate filter (DPF) related maintenance.
As the array of site dumper benefits – including capacity, efficiency, safety, and reduced diesel maintenance – become more apparent in North America, the growth of the site dumper market will undoubtedly increase.
Peter Bigwood is the general manager of Mecalac North America.
Related Articles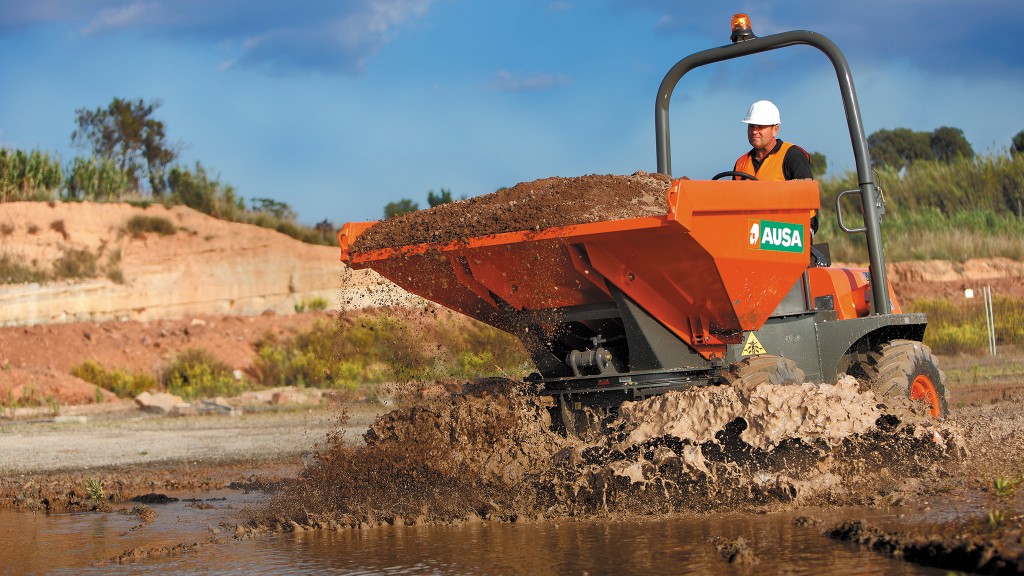 How nimble, efficient site dumpers are finding space on growing number of job sites