Custom Talbert Manufacturing trailer incorporates multiple axle configurations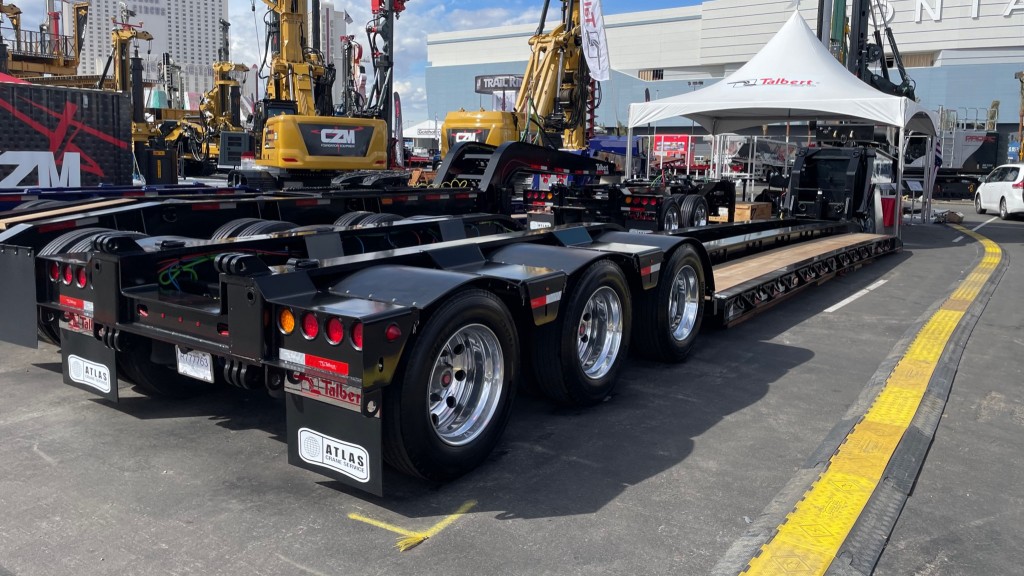 Talbert Manufacturing has customized its 70SA-RC-RA trailer for Atlas Crane Services Inc. of Aurora, Illinois. This custom trailer has incorporated multiple axle configurations based on custom requirements for ideal versatility. The trailer's design features a flip extension to accommodate a tri-axle jeep dolly, allowing for maximum load configurations. Talbert's E3Nitro self-tracking axle extension accommodates a 3+3+3 configuration to enable proper weight distribution and weight transfer. The trailer maintains a 70-ton rating at half the deck length and offers a 6-inch loaded road clearance.
"At Talbert, we understand that every customer's needs are unique, and we take pride in delivering customized solutions that meet those requirements," says Troy Geisler, vice president of sales and marketing at Talbert. "Our partnership with Atlas Crane Services is a prime example of this. We don't just sell trailers – at Talbert, we get to know our customers and the industries they serve. Our team ensures that when we receive an order from a customer, they are getting a trailer that is custom-engineered to fit their unique operations."
The 70SA-RC-RA features a wide centre bolster for axles one and two and two and three as well as a rear half bolster with a lightweight design of axle three to ensure even weight distribution from the truck to the rear of the trailer. The specialized trailer can run with three, four, or five axles in a row and offers a 120-inch swing radius with a gooseneck extension for up to a 222-inch swing radius. The trailer comes complete with lightweight components and flexible fenders over axles one, two, and three, which ensures Atlas Crane's ability to conform to weight regulations without sacrificing the durability required for heavy loads.
"We needed a trailer that could withstand the demands of transporting cranes to construction sites or maintenance equipment to wind energy locations, and Talbert listened by designing a trailer that is versatile and adaptable to meet the needs of our operations," says Todd Sauer, director of operations at Atlas Crane Services. "Talbert approaches trailers not as a simple commodity, but rather looks at the whole picture and being attentive to the needs of the customer. This approach is what keeps me coming back to do business with Talbert for 25 years and counting – they listen to what I'm asking for and then get to work building a trailer that meets the exact specifications I need."
Designed for trailers with capacities of up to 85 tons, the E3Nitro axle extension uses a combination of hydraulic fluid and nitrogen to equalize axle pressures. This provides proportionate weight distribution in each axle grouping, adding the versatility haulers like Atlas Crane Services need to run in the 3+3+3 configuration. The E3Nitro axle extension, a modernized version of a rigid bar used for the same purpose, optimizes the range of suspension movement, which minimizes stress and provides a smooth ride. In addition, the E3Nitro features a bearing pivot and pivot lockout for backing the trailer. Users can also hydraulically lock in axle loads regardless of the terrain. The E3Nitro, part of a larger series that includes the E2Nitro and E1Nitro, comes standard with two-speed dual landing gear for optimal stability when disconnected from the trailer.
Talbert recently featured the custom-built 70SA-RC-RA trailer during CONEXPO-CON/AGG 2023.
Related Articles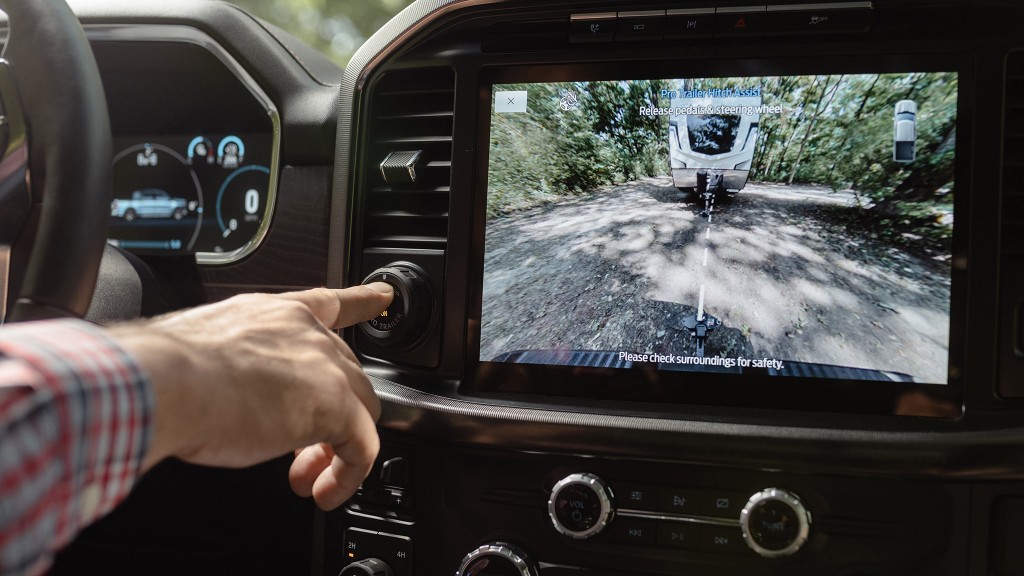 (VIDEO) Trailer hitching tribulations tackled by new AI-assisted technology from Ford