Topcon's new construction software streamlines digital layout workflows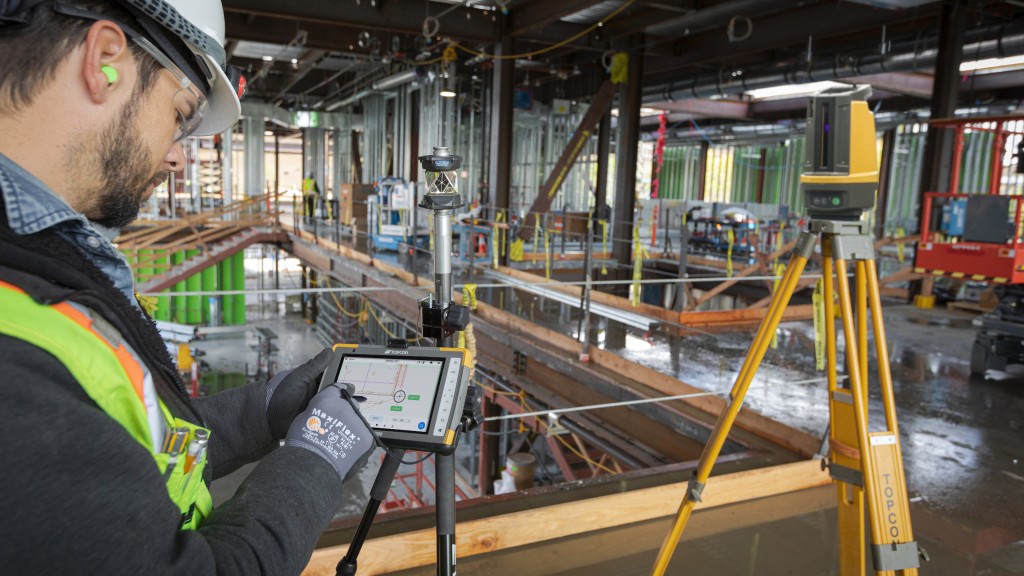 Topcon Positioning Systems has introduced Digital Layout. Digital layout is a building construction software that works to help contractors adopt a digital layout workflow. The software is designed for general contractors; concrete contractors; mechanical, electrical, and plumbing (MEP) contractors; steel erectors; fire suppression companies; and more. The software works in combination with a 3D laser - the Topcon LN - or a Topcon GT robotic total station, providing a step-by-step guide to streamline routines and workflows.
"With today's job site challenges, contractors need the best and easiest way to perform layout. Topcon provides that with this software dedicated to building construction applications," says Ray Kerwin, director of global product planning for Topcon. "It is intended as a valuable tool benefitting a wide variety of trades and professionals with varying technology skills - user-friendly for all building construction users."
"Many still perform layout using the traditional methods of string and tape or rotating lasers and they are comfortable with the tools they are familiar with," continues Kerwin. "For those taking the step to using Topcon's unique 3D laser, they will see that it is an easy transition and one that could now allow one person to complete the layout work that in the past took two or three people to accomplish. For those new, or skilled in the use of robotic total stations, they will see efficiency in the intuitive functionality of Digital Layout. Increased productivity results in increased profitability, ultimately helping offset labour shortages and minimize the training time for new workers."
Additionally, the software can be used with the Point Manager plug-in for Autodesk Revit or AutoCAD to create point files in the office and seamlessly transfer as-built data back to a contractor's design software. It is compatible with 2D, 3D, and BIM workflows and is supported by Microsoft Windows and Android operating systems. Users can generate PDF reports to summarize work progress for stakeholders. Topcon MAGNET Enterprise web service is also included, enabling users to easily share data between the office and the field.