B.C. contractor wins B2W Software award for innovative use of tracking technology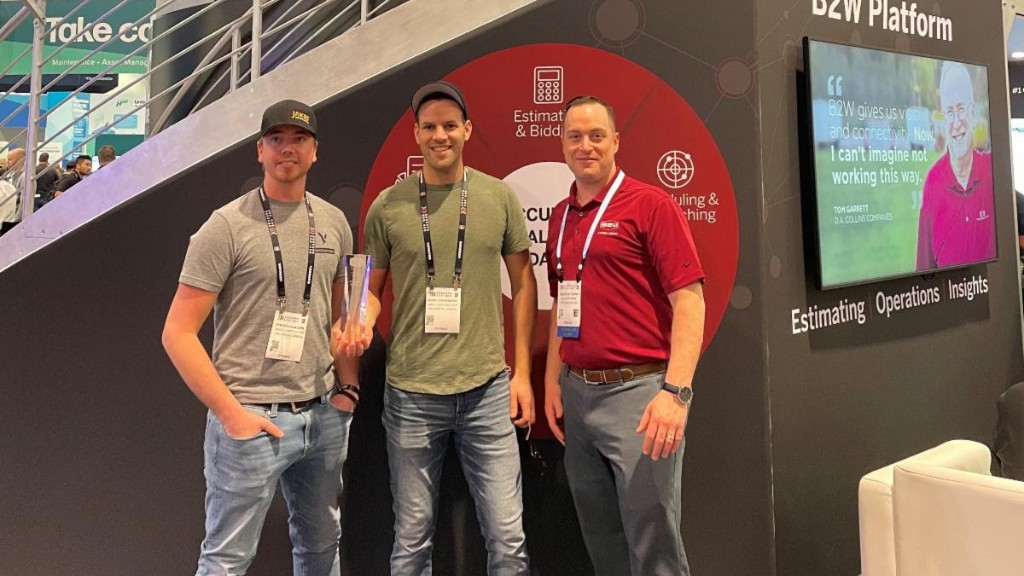 B2W Software has presented its 2023 Innovation Awards to Jakes Construction and three other contractors during its annual User Conference.
Jakes Construction, based in Chilliwack, British Columbia, won the award in the Most Innovative New Use of B2W Software category for the creative use of the B2W Track application for daily performance tracking. Jakes Construction used the software to cut administrative time by 66 percent, while at the same time tripling its work volume associated with the Trans Mountain Expansion Project (TMEP). Jakes is providing tree clearing, access road building, and aggregates to five general contractors on a section of the major oil pipeline project running from Edmonton, Alberta, to Burnaby, British Columbia.
Other winners included Superior Construction of Florida and Indiana and Feller Enterprises in Utah which were recognized in the Best ROI with the B2W Platform category for success with multiple applications of the B2W Platform. Ajax Paving Industries of Florida and Michigan won the Best ROI with a Single B2W Application award for results with the B2W Maintain application for equipment maintenance.
The Trans Mountain Expansion Project is managed entirely on a time-and-materials (T&M) basis, with daily reporting of progress and other data required. Instead of re-entering data from B2W Track into five separate spreadsheet-based systems originally required by the general contractors, Jakes demonstrated that customized reporting directly from B2W Track could provide the information in a more concise and user-friendly format.
"This was a monumental turning point," says Derek Sterkenburg, an estimator at Jakes. "We estimate that we have saved more than 2,000 hours of administrative time to date."
B2W Track has also streamlined reporting of work being done by various First Nation entities and of greenhouse gas emissions and fuel consumption of equipment, all requirements of the TMEP, according to Sterkenburg.
B2W has recognized 24 contractors since the origin of the Innovation Awards program in 2017. Judges select winners from applications submitted by contractors throughout North America.
Company info
99 Bow Street, Suite 500
Portsmouth, NH
US, 03801

Read more
Related Articles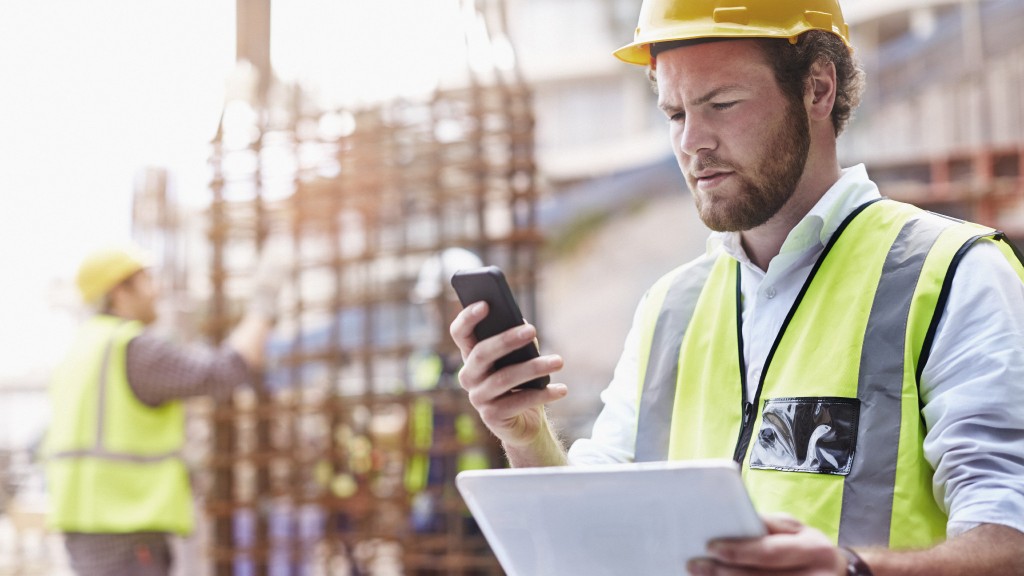 View B2W Software's construction technology improvements at CONEXPO-CON/AGG 2023