V-bottom excavator bucket from Weir ESCO tackles hard ground conditions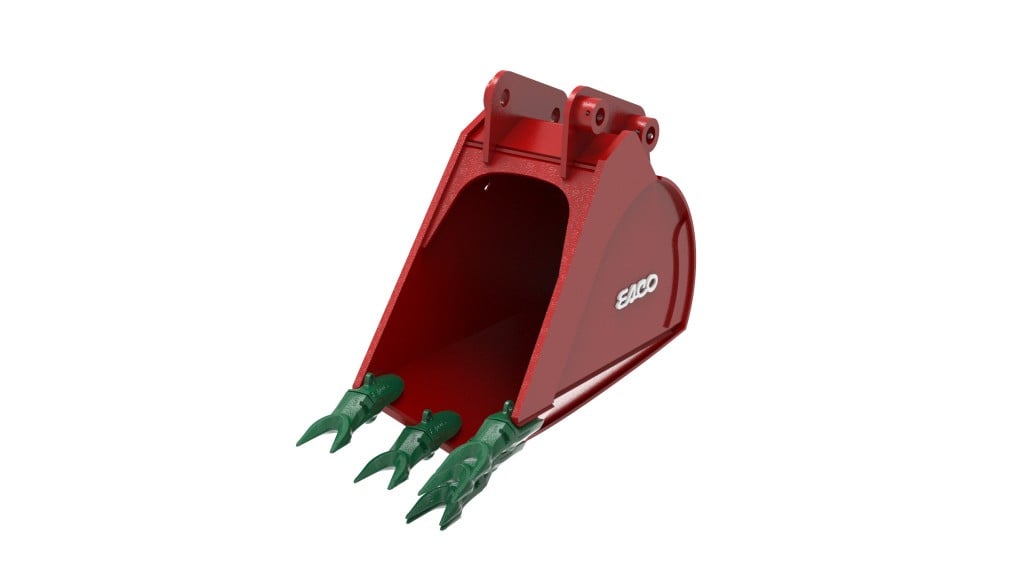 ESCO has introduced a new, aggressively designed bucket to help excavator users trench in the most difficult ground conditions.
The VDXP V-bottom excavator bucket is intended for difficult pipeline and trenching work where reliability and performance is important. Modeled after ESCO's extreme heavy-duty XDP plate lip bucket which performs capably in demanding applications, the VDXP is available for 25- to 30-ton hydraulic excavators.
The V-bottom bucket is intended to trench in shale, frozen ground, limestone, and other hard materials. It comes with ESCO's Ultralok twin-pick teeth, which provide exceptional penetration to complete trenching jobs faster. Ultralok teeth feature a hammerless integral lock which allows fast, simplified tooth replacement with an off-the-shelf pry tool. A new weld-on adapter style was designed specifically for V-bottom buckets.
Also included on the bucket are AR400 full bottom wear runner and full side wear plates, and a T-1 steel plate lip and side reinforcing plates.