Cat's new rotary cutters have less space between drums for narrower breaking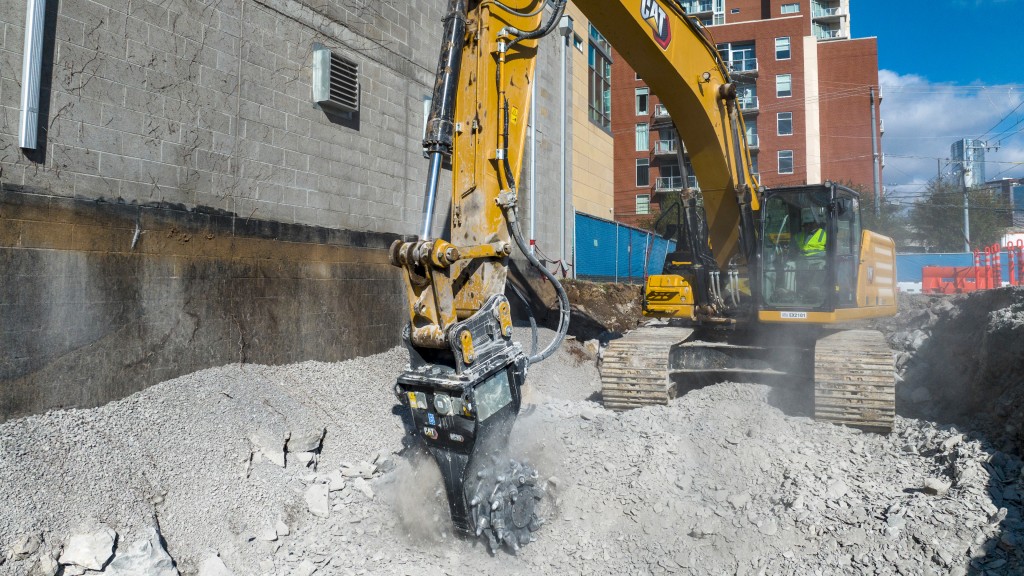 Because rotary cutters produce a lower decibel of sound compared to other breaking tools, they are ideal to use in sensitive areas like neighbourhoods and hospitals. They utilize controlled breaking for trenching and demolition work in urban and confined areas.
Caterpillar's new Cat RC20 and RC30 rotary cutters can be used with pin-on, S-type, Cat pin grabber, or CW couplers. The rotary cutters are compatible with Cat's hydro-mechanical work tool brackets, allowing operators to move from one task to the next smoothly. For space-constricting jobs, the rotary cutter can be manually turned either 90 or 270 degrees. Adding an optional hydraulic lines kit, the rotary cutter can be turned up to 180 degrees for cleaning narrow trenches or working away from the machine. Ideal for dredging applications, the rotary cutter can be submerged in water without modifications to the tool.
The direct drive motor offers ideal torque, production, and performance to help operators get the job done faster. With less space between the drums, operators can build narrower trenches while also burning less fuel. Rotary cutter picks are easily replaced with a simple tool and can be switched out quickly. Maintenance panels offer quick and easy access. Mechanical seals help to lock in grease and keep dust out to go longer between servicing.
Related Articles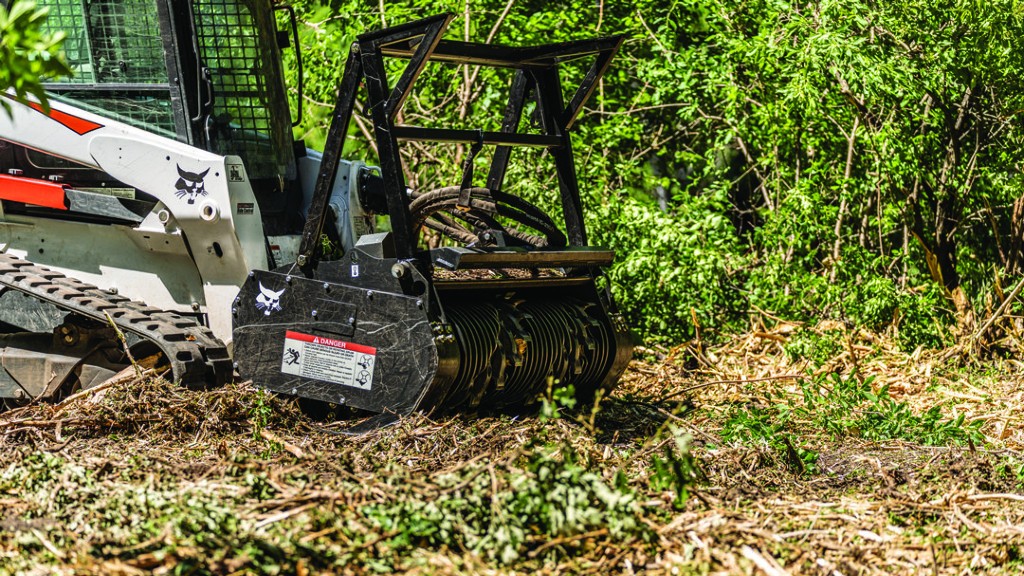 Bobcat launches two new rotary cutters and three new loader drum mulcher attachments