Western Global launches two new DEF storage tanks with universal filling technology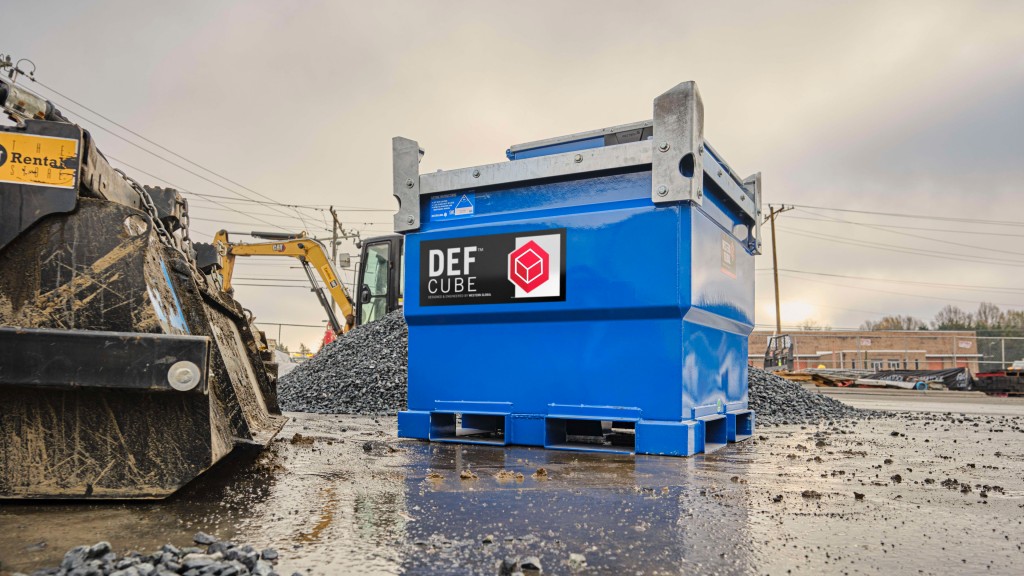 Western Global has introduced two new diesel exhaust fluid (DEF) storage solutions, the DEF Cube and Top Tote, to its lineup. The DEF Cube is a stand-alone storage tank that's ideal for large quantities of DEF and features a design outfitted for rough environments. The Top Tote can be attached to the top of a TransCube Global fuel tank for a two-in-one diesel and DEF solution. Both the DEF Cube and the Top Tote provide a solution for DEF storage and offer an option to help operations meet DEF requirements for Tier 4 Final engines. From excavators and wheel loaders to haul trucks and generators, Western Global's DEF tanks connect to any engine with only a few small adjustments to the control pad.
Jeff Lowe, vice president of product marketing at Western Global, says that DEF is a problem that needs a universal solution and that the DEF Cube and Top Tote can help.
"Our customers are looking for the same experience with DEF as they get with diesel, and these new storage tanks answer that call with the versatility to connect to and fill any piece of equipment," continues Lowe.
The DEF Cube
The DEF Cube has a blue, cube-shaped design and a capacity of 132 gallons. This can be situated next to on-site fuel storage tanks so operators can fill equipment with both fluids at the same time. This DEF storage tank has the same features as the TransCube Global, including four-way forklift pockets for easy transport, lockable compartments for enhanced security and a stackable design. The construction of the DEF Cube allows it to withstand the harsh job sites such as remote construction or mining and quarry operations. The DEF Cube is available throughout North America.
The Top Tote
The Top Tote has a low-profile design to keep the overall height below six feet to eliminate the hassle of using a ladder or harness to access the ports. This DEF tank has a capacity of 110 gallons and can attach to three models of TransCube Global fuel tanks: the 20TCG, 40TCG, or 50TCG. The tank holds both DEF and diesel at the same time. Additionally, Top Totes can be daisy-chained on the 40 and 50 TransCube Global to maintain the proportional relationship of approximately 10 percent of DEF per gallon of diesel. The Top Tote also includes a reusable nylon Micro Matic RPV valve. This valve is designed to pair with RSV/RPV couplers to provide closed liquid transfer. Ideal for use in DEF closed loop systems, the valve automatically closes once disconnected, keeping the fluid in the hose as well as sealing the Top Tote against contamination. The Top Tote comes preassembled so it's ready as soon as it hits the job site.
Lowe says that Western Global has started with 100-gallon tanks and that the DEF Cube and that Top Tote are just the first fluid storage tanks.
DEF storage technology
Western Global found the first generation of stainless steel DEF storage tanks too and too costly when it came to sourcing materials. To fix those problems, the company designed the DEF Cube and Top Tote with a poly interior to substantially reduce weight and cost. The thoughtful design of these solutions also provides integrated heating options for the DEF, with both systems capable of operating for extended run times in cold weather conditions.
The storage tanks allow for the broad compatibility of both tanks with a full range of equipment. Operations can choose from two pumping systems for their DEF storage tank: an AutoDEF Replenish system or a transfer pump with a nozzle. AutoDEF Replenish monitors the level of DEF in the equipment and automatically refills the fluid as needed. This makes it a perfect fit for those looking to extend run time on a stationary pump or generator. On the other hand, those running equipment that moves throughout the job site will benefit more directly from the transfer pump with a nozzle.
Related Articles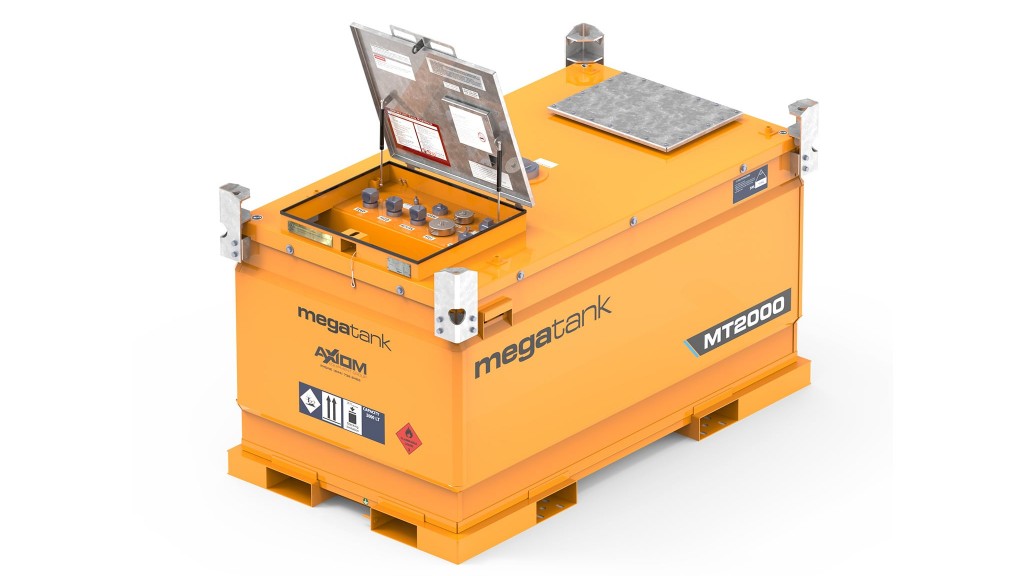 Dispense fuel to three machines simultaneously with new Axiom Equipment fuel tank