Trackunit and Sinoboom North America launch telematics partnership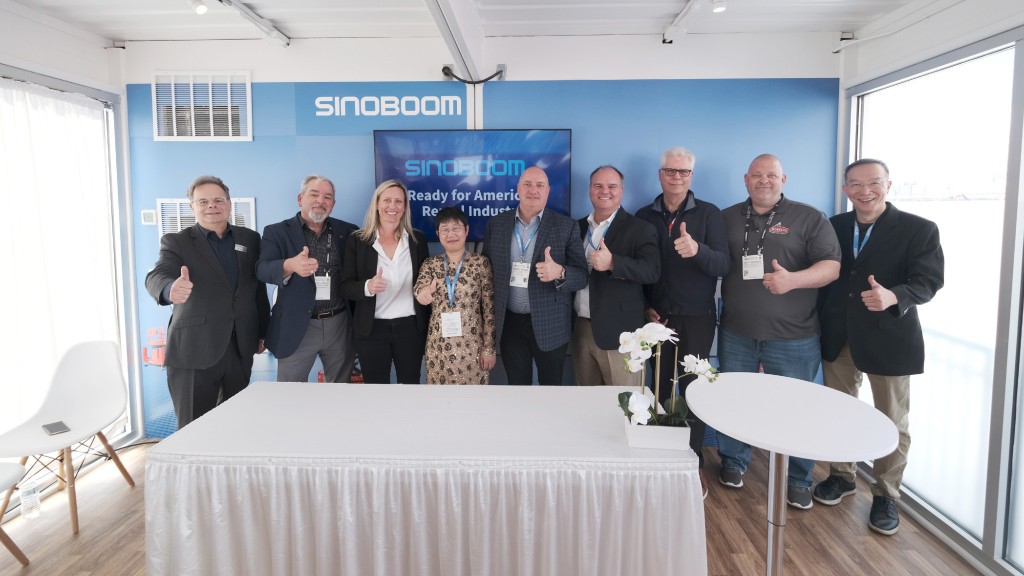 Sinoboom North America has launched a telematics partnership with Trackunit. The launch took place at a signing ceremony at the Sinoboom NA CONEXPO-CON/AGG 2023 booth. The agreement was signed by Paul Wilson, vice president of Trackunit's North American key accounts and by Susan Xu, CEO of Sinoboom.
Through this partnership, Sinoboom NA will offer telematics solutions through Trackunit's web- and mobile-based platform. The Trackunit Raw device enables Sinoboom NA to connect all types of machines and equipment to collect valuable data. Users will have real-time remote visibility of their fleets, with access to machine CAN and utilization data.
"We know that reliability of equipment is crucial for our customers, to keep fleet uptime to a maximum," says Susan X. "The quality of the data accessible through Trackunit's system gives customers the meaningful equipment insights they need to keep machines and fleets running smoothly and efficiently."
"We're proud to be partnering with Sinoboom NA in offering advanced machine data to its customers," says Soeren Brogaard, CEO at Trackunit. "We look forward to working with Sinoboom on creating value for its customers and further connecting construction. It's vindication for the partnership and our growing relationship with Sinoboom. We believe in the power of connectivity and this is part of that ongoing dynamic."
The new partnership builds on the foundations of an existing partnership between Sinoboom's European subsidiary and Trackunit, signed in January 2022.