How Doosan is enhancing its telematics services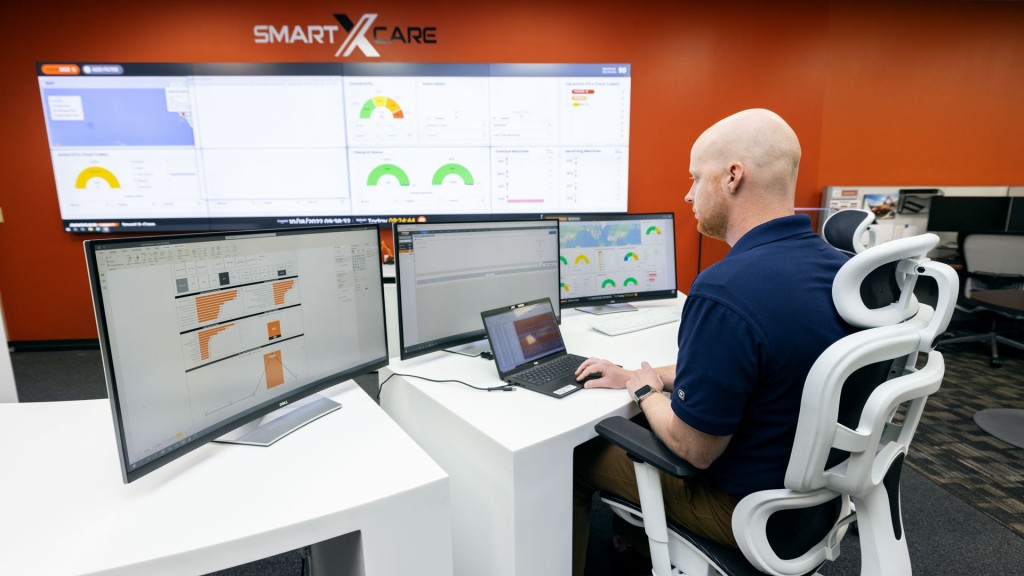 Doosan telematics users will have the option to expand their machine protection through a new service that brings monitoring of their equipment's critical information right to the head office.
Smart X-Care is a subscription-based telematics monitoring service based in a new machine monitoring centre located at Doosan Infracore North America's Georgia headquarters. Staffed by Doosan employees, the centre is set to monitor information being sent in by DoosanCONNECT telematics systems and provide notifications when owners and dealers need them.
Doosan equipment users who have DoosanCONNECT telematics in place can subscribe to Smart X-Care which will send their data to the new machine monitoring centre. Any time critical machine fault codes come up, or when the system indicates that there is upcoming or overdue service, or warranty expirations to be noted, the system will send alerts via email to both the owner and dealer. It will also trigger push notifications at the same time.
Owners will get a message to let them know their dealer has been notified of the issue, as well as information on any immediate action that needs to occur to protect their machine - for example, if there's a serious enough problem requiring an immediate shutdown. Dealers will get contact information for the customer, the triggered fault codes, and a troubleshooting guide.
In addition, Smart X-Care subscribers will receive a machine utilization report that collects information from the DoosanCONNECT data and presents key operation figures such as machine utilization and fuel consumption. The report will make recommendations for improving fuel efficiency and reducing machine wear, while also offering a summary of maintenance requirements coming soon.
Purchasers of new Doosan construction equipment will receive six months of Smart X-Care free, then can opt for a monthly subscription per machine after that.