Larger 13-foot aluminum mechanic body from Stellar increases storage space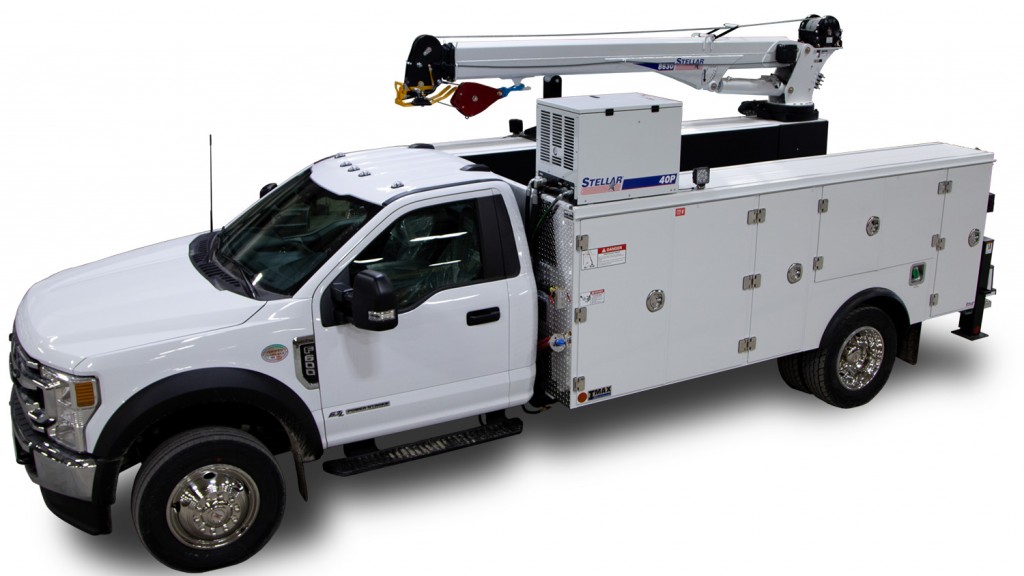 A large mechanic truck with a crane against a white background
Stellar Industries has introduced the TMAX 1-13 aluminum mechanic truck body at CONEXPO-CON/AGG 2023. The 13-foot truck body is capable of mounting a large crane body and features additional compartments thanks to the longer body.
Designed with a 108-inch cab-to-axle chassis in mind, the TMAX 1-13 can be fitted onto units with 22,000- to 22,900-pound gross vehicle weight ratings, including the Ford F600 or Chevrolet 6500.
Able to mount cranes up to 53,100 foot-pounds, including Stellar's 86 Series telescopic service crane, the new body is fitted with Stellar's Torq-Isolator torsion box understructure and crane compartment. The design isolates crane lifting forces into the stabilizers and chassis frame, rather than into the storage compartment, avoiding unnecessary twists to the truck's body and doors.
Like other TMAX bodies, the 1-13 features aluminum extrusion compartment tops with built-in accessory mounting rails that eliminate the need to drill holes in compartment tops, making it faster and easier to mount and relocate accessories. In addition, the aluminum bodies feature reduced weight in comparison to steel units, giving the operator more payload to work with.
Related Articles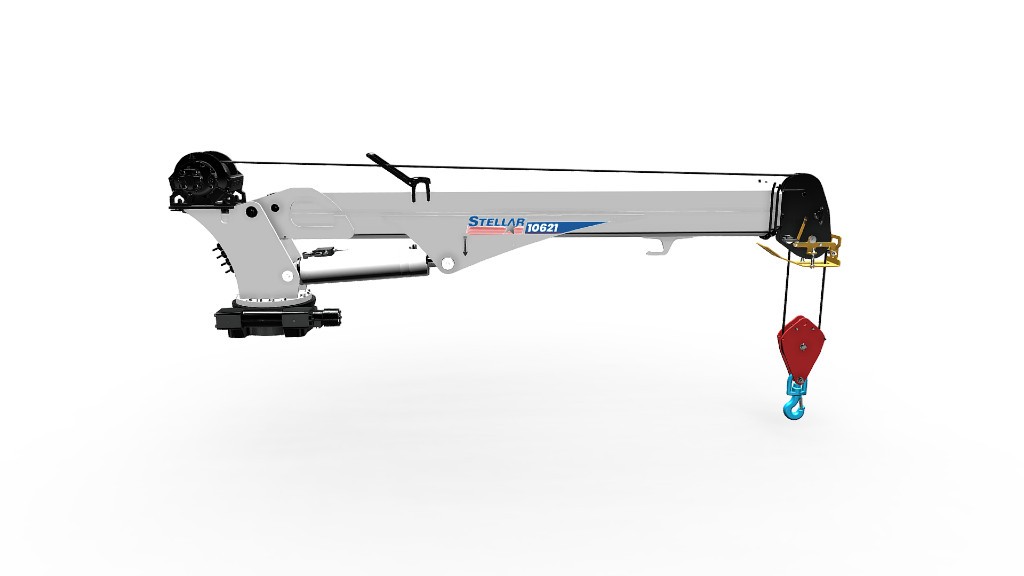 Six new Stellar telescopic service cranes feature redesigned booms and radio remote controls