Hyundai Construction Equipment launches new skid steer and compact track loader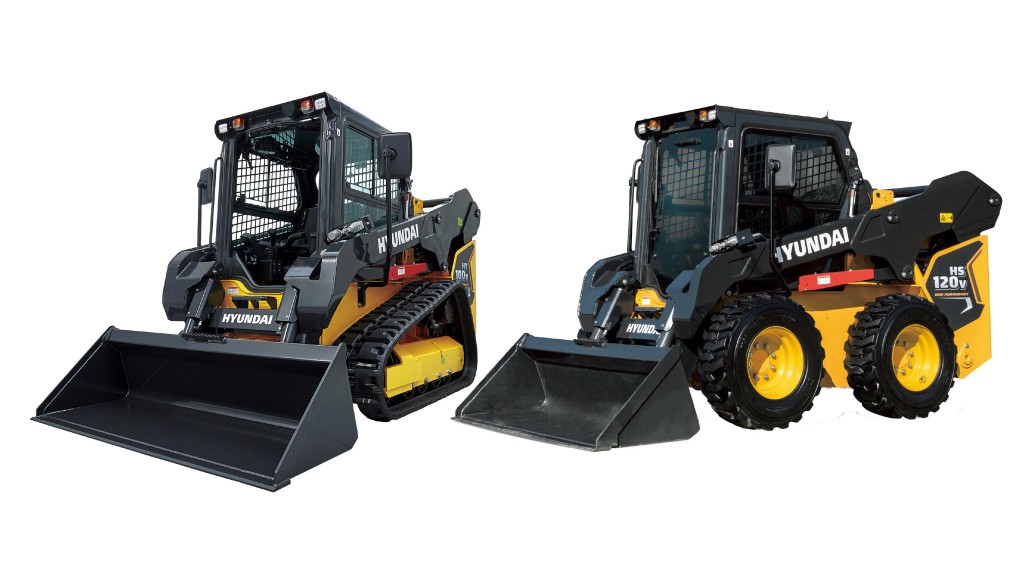 Hyundai Construction Equipment Americas has launched a new skid steer and a new compact track loader. Both models are large-frame machines. The new HS and HT Series models utilize Tier 4 Final-compliant Hyundai engines that provide efficient power while meeting the strict emissions standards.
"With the addition of the HS skid steer and HT compact track loader, Hyundai's compact equipment lineup will serve even more customers in construction, landscaping, agriculture, and material handling," says Adam Ford, product manager at Hyundai Construction Equipment Americas. "Combined with Hyundai compact excavators, these Hyundai machines provide a broader range of capabilities to contractors and other equipment users whose work requires powerful, dependable and affordable compact equipment."
Ford also notes that the new HS and HT Series machines are engineered to meet the job site's need for performance, durability, and operator comfort.
Hyundai engines power HS and HT Series machines
The new Hyundai HS and HT models are powered by a Hyundai HTI4 four-cycle, turbocharged, electronically controlled diesel engine. These new engines meet Tier 4 Final and EU Stage V emissions standards and deliver 70 net hp (52 kW) at 2,200 rpm.
The Hyundai HS120V skid steer loader has a rated operating capacity of 2,690 pounds (1,220 kilograms), and its heaped bucket capacity is 0.58 cubic yards (0.44 cubic metres).
The Hyundai HT100V compact track loader has a rated operating capacity of 2,300 pounds (1,220 kilograms), and its heaped bucket capacity is 0.58 cubic yards (0.44 cubic metres).
Features of the HS and HT machines
Hyundai's HS and HT machines are built on the same platform and have a suite of standard features that are geared towards increasing productivity on the job site. Standard features include a multi-function joystick enabling operators to control all machine functions with their hands only; a vertical lift path that allows the boom to raise the bucket straight up to full height for better stability, less spillage, and greater lift height; and two-speed travel enabling quick movement around the job site.
Operators will appreciate the standard control and comfort features, including excellent visibility from the operator's seat, cab air-conditioning, spacious cabin, easy to open and close sliding door that lets the operator work with the door opened or closed, and LED working lights to illuminate the job site in reduced-visibility circumstances.
"Operators will also enjoy Ride Control, which comes standard on HS120V skid steer," Ford said. "Owners will also appreciate the extra load retention and productivity they get from Ride Control." He noted that Ride Control will be available for the HT100V CTL this fall.
HS and HT Series models all feature a hydraulic quick coupler enabling the operator to change attachments quickly and safely from the cab, boosting uptime and productivity.
Standard safety features of the Hyundai HS and HT Series machines include a rearview camera for enhanced operator awareness of job site hazards; an "escort system" that keeps the LED lights illuminated for 30 seconds after the machine has shut down to give the operator a safe view of the job site when exiting the cab; emergency escape through the front door; and an emergency boom-down feature that enables manual descent of the boom in the unlikely event of electrical system failure.
Optional features
The optional high-flow hydraulic system provides extra capacity to run attachments that need an additional hydraulic boost. Optional ride control reduces operator fatigue and material spillage when operating over rough surfaces.
Hyundai's exclusive Hi MATE telematics system is available on both the new HS and HT models. With Hi MATE, users can remotely evaluate machine performance, access diagnostic information, and verify machine location. A geo-fencing capability helps protect equipment from theft or unauthorized use outside custom-defined boundaries.
Related Articles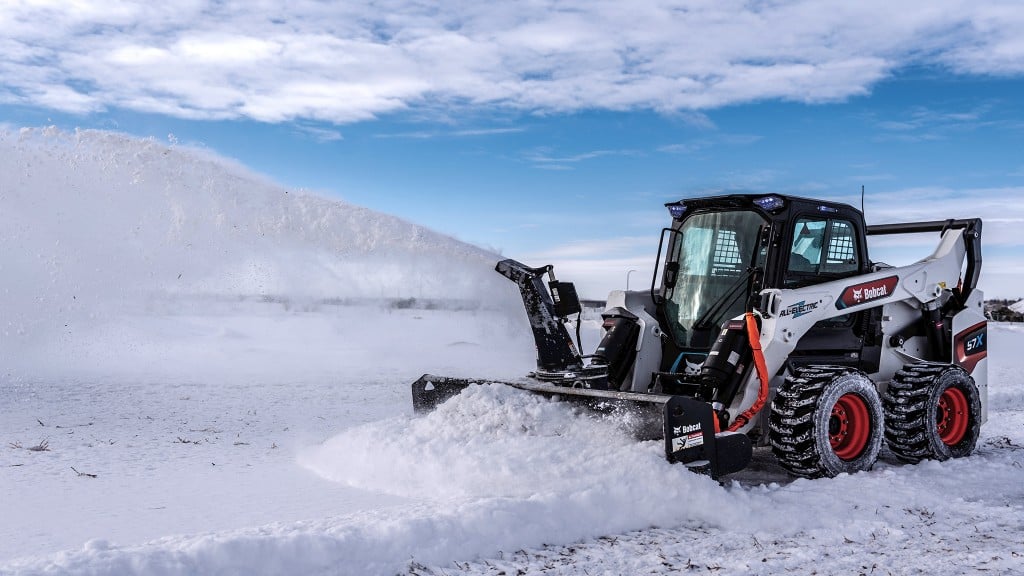 Bobcat reveals all-electric skid-steer loader prototype