Wacker Neuson redesigns rear linkage for maximum visibility on new CTL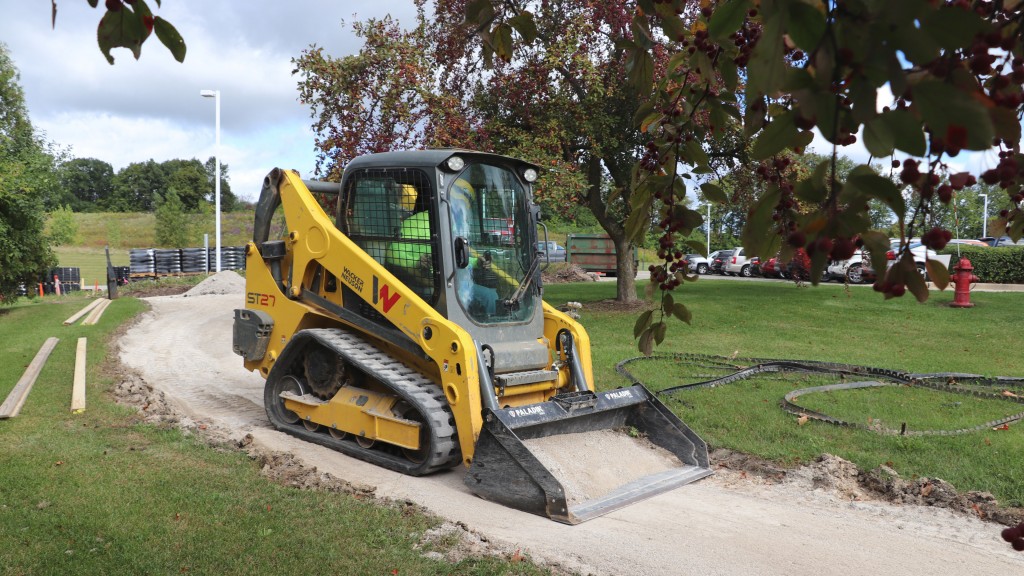 Wacker Neuson has launched a new compact track loader, the ST27. This new model is the smallest in the company's line-up of CTLs. Weighing in at only 7,350 pounds, this machine is easily towable and delivers a Rated Operating Capacity (ROC) of 1,890 pounds (@35 percent of tip).
This low operating weight combined with a 74-hp Kohler KDI 2504 turbocharged engine enables the ST27 to deliver an excellent power-to-weight ratio, according to Wacker Neuson. The compact design, measuring 60-inches wide and under 80-inches in height, also makes it the perfect fit for working in tight spaces with low overhead clearance.
The design maximizes the ROC of 1,890 pounds, while offering excellent reach at dump height of 36.5 inches. This extra reach at max height means it is easier to dump material into the centre of a dump box and keeps the loader farther away from the vehicle or trailer being loaded. The vertical lift ST27 offers a hinge pin height of 120 inches and dump height of 94.3 inches.
Wacker Neuson's ST27 features a 2-speed standard travel drive that offers 9.1 miles per hour travel speed. Enhancing the driving experience is a standard auto-shifting two-speed drive system which can be active or disabled based on the application. It automatically senses the operator's need to shift. The auto feature engages in and out of the two speeds based on joystick input and eliminates the need for the operator to make manual shifts.
New Wacker Neuson CTL is designed to maximize visibility
The vertical loader arm linkage is designed to maximize visibility to the rear. The shape of the rear linkage aligns with the cab posts in the operators line of site in order to minimize visual obstructions, creating a better view to the rear. Additionally, the dedicated track frame design allows for a lower profile loader arm orientation, vastly improving side visibility.
The spacious cab offers all day comfort that includes a 5.7-inch colour display and controls to meet the operator's preferences. The selectable EH joystick controls allow the operator to toggle between ISO and H-Pattern via a switch in the cab, and the large display makes it easy to adjust the joystick sensitivity and machine response settings for a fully customizable operating experience. From switch location and layout, to an angled foot rest in the floor board, and the ergonomically located handles, joysticks, and armrests, the cab is specifically designed to reduce operator fatigue.
Easy access to maintenance points
The cab fully tips forward with the loader arms down, providing complete access to all maintenance components. The machine is engineered to be user-friendly with a simple, open design and efficient layout that requires less time on daily service checks.
Related Articles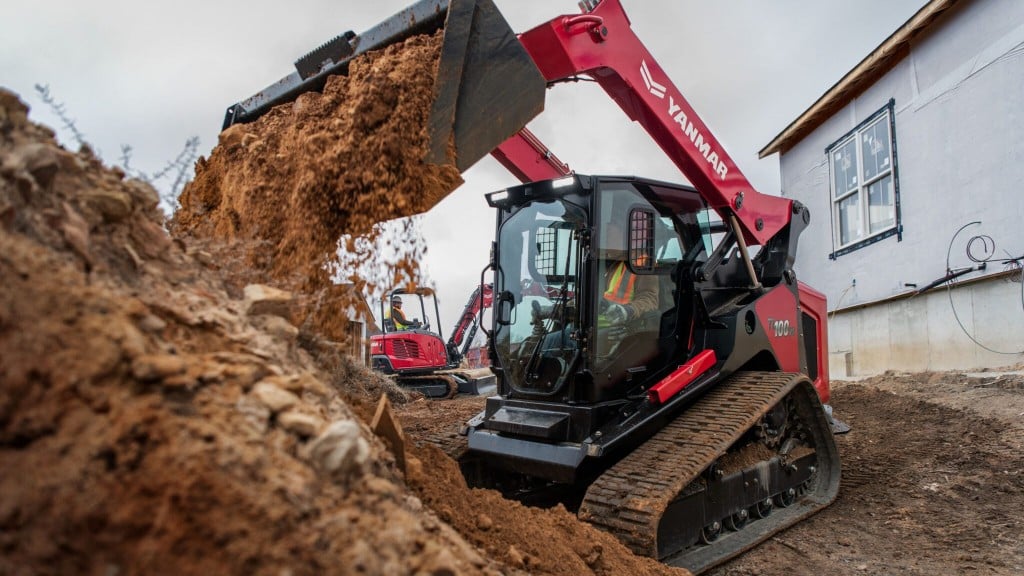 Yanmar launches its first compact track loader at CONEXPO-CON/AGG 2023