Electric equipment and connectivity take centre stage at Komatsu's CONEXPO-CON/AGG exhibit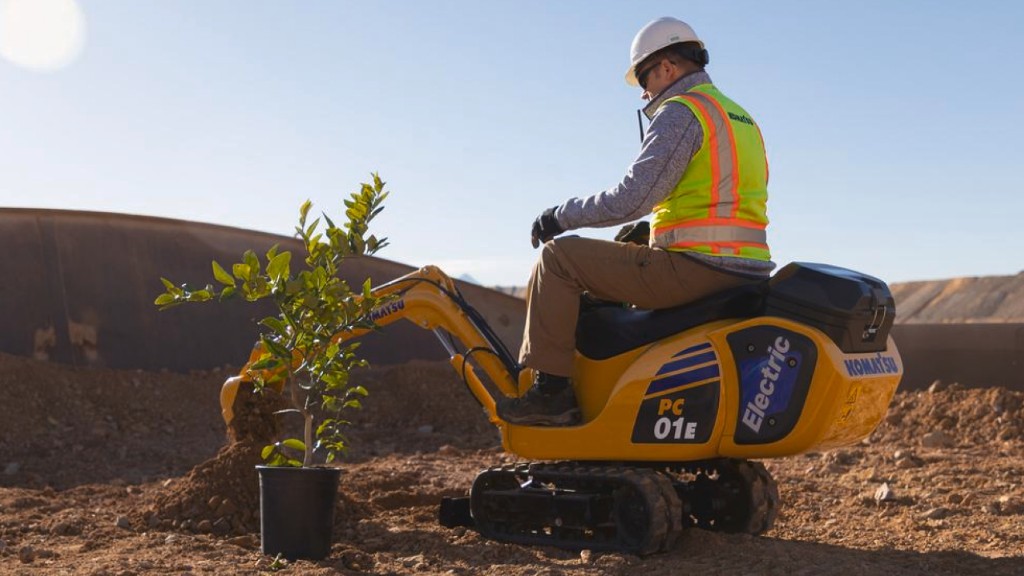 With a focus on technology, sustainability, and workforce optimization, Komatsu will unveil new equipment and solutions at CONEXPO-CON/AGG 2023.
Komatsu's new and updated equipment at CONEXPO-CON/AGG 2023
Komatsu will showcase a number of products including the PC30E and PC210LCE electric excavators, as well as the PC01E electric micro excavator. The products are aimed at helping users reduce their carbon footprint and plan for sustainable solutions.
The booth will also highlight the company's WA electric wheel loader concept machine based on the chassis of the Komatsu WA70 wheel loader, as well as battery technology and charging advancements. The PC210LCE, PC30E, and PC01E will be available in select markets in 2023.
To support the company's One Komatsu global mining strategy, sizers, reclaim feeders, and surface feeder breakers will be rebranded to Komatsu yellow. Displayed in the booth will be the newly rebranded Komatsu MVT-II 600 crusher, which consumes less energy than compression crushing methods, minimizes fines, and reduces waste.
Integrated solutions at Komatsu's CONEXPO-CON/AGG 2023 booth
At the booth's service and support tower and throughout the equipment on the floor, users can learn about a variety of Komatsu services support equipment, job sites, and overall operations. My Komatsu, an all-encompassing customer portal, provides complimentary and convenient access to fleet data and all the information needed to manage operations. Mixed-OEM telematics data, warranty coverage, publications, oil samples, and online parts ordering enable users to make critical business decisions 24/7.
Komatsu Academy is a new digital learning community focused on providing training needs virtually online. The blended course is offered online and in person at Komatsu's training facility – or at a user's location. Expert instructors offer operator, technical, service, and technology training for equipment operation, maintenance, and service.
In-booth highlights for Komatsu
Live presentations highlighting the latest challenges facing the construction and quarry industries, every hour starting at 9:30 a.m. each day of the show.
On Friday, March 17, 10:45 to 11:30 AM Komatsu's Jason Anetsberger, Director of Customer Solutions, will present "Digital Transformation of the Job Site," a session that will demonstrate how even small steps toward a digitally transformed job site can promote safety, help optimize production, lower costs and waste, and help attract and retain talent.
Related Articles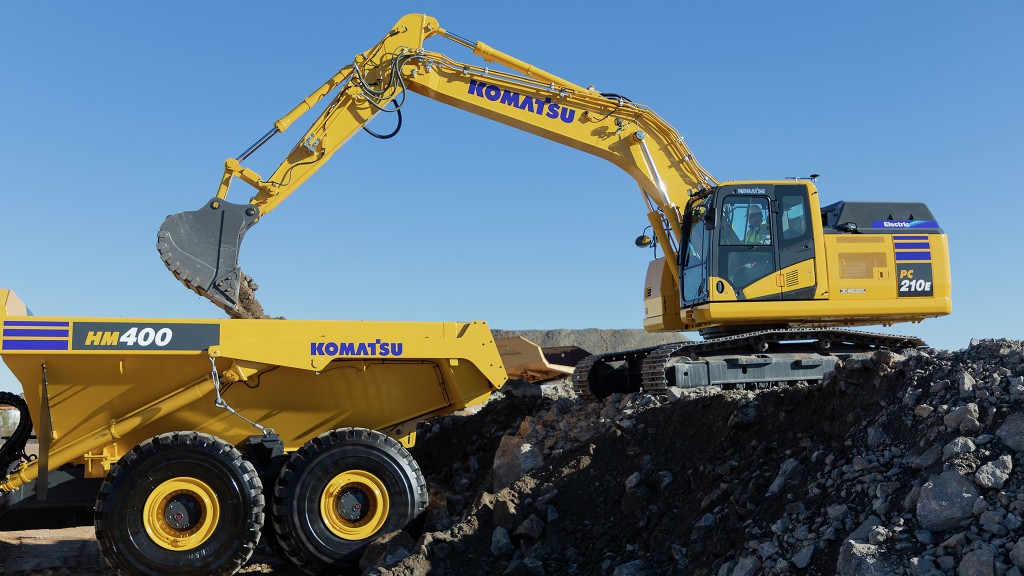 Komatsu aims for sustainability with electric machines and battery technology at CONEXPO