Komatsu aims for sustainability with electric machines and battery technology at CONEXPO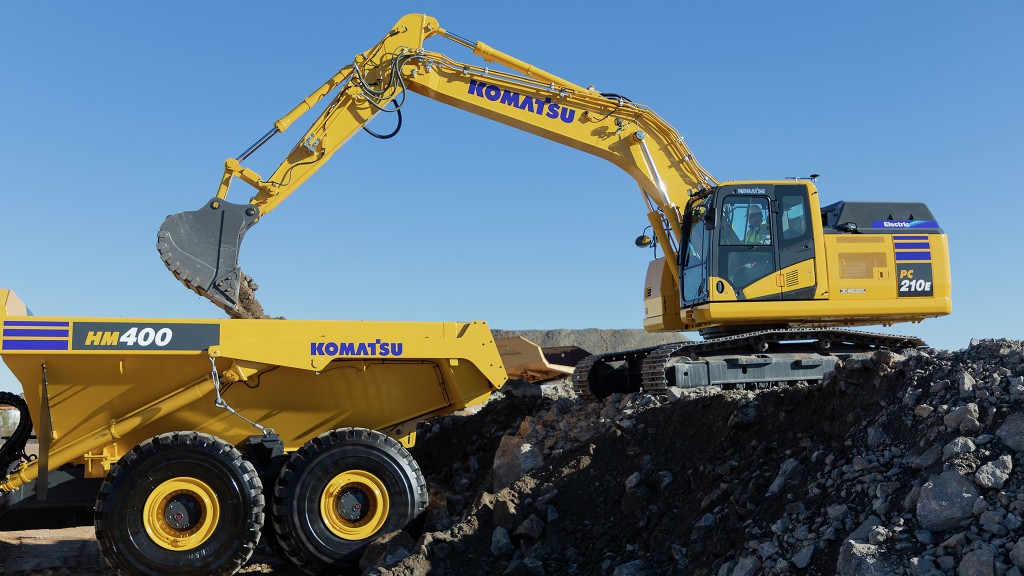 At CONEXPO-CON/AGG 2023, Komatsu will showcase machines and technology engineered to help customers reduce their carbon footprint and plan for implementing sustainable solutions including electrification.
Arriving soon in North America will be Komatsu's 20-ton PC210LCE electric excavator which was first displayed at bauma 2022 in Munich. The excavator is built with lithium-ion battery technology from Proterra, and has 451 kWh of capacity - enough for up to 8 hours of operating time, depending on workload conditions.
On the smaller side of the range, the PC30E electric mini excavator features quiet and simple operation with no vibrations or emissions. It is equipped with a 35-kWh battery and 17.4 kW electric motor, and can be fast-charged, Komatsu states.
Also featured will be the PC01E electric micro excavator, which was jointly developed with Honda. It has portable and swappable mobile batteries, and is designed for use in confined spaces and in landscaping, construction, and agriculture. Komatsu says it plans to scale the swappable battery technology up for use in larger micro excavator models.
All three excavator models will be available in select markets in 2023.
Komatsu is showing its WA Electric wheel loader concept, developed in partnership with Moog Inc. It uses an "intelligent electrification system," and features an electric traction motor, lift, tilt and steering cylinders, power electronics, system control computer, battery, and battery management system.
Charging systems part of Komatsu's electric explorations
Battery-operated machines need charging systems, and Komatsu is exploring that area as well. Three types of charging infrastructure options will be shown at CONEXPO.
Komatsu's Generation 2 charger can be used in varying site conditions, and is able to step voltage up or down depending on charging needs. It has an input range between 400 and 1140 V, and an output of 300-900 V. It has a universal CCS (AC/DC) charge plug, and is transportable.
Developed in partnership with Proterra, another portable charging system is designed for use in off-grid locations or where site power is inaccessible, or unreliable.
A third charging option is Komatsu's portable concept for mini-excavators, which will be shown fitted out for environments with no power supply. It is compact for ease of transportation, and can be used to charge other electric equipment on the job site.
Other technology on display
The HB365LC-3 hybrid excavator can provide an additional 70 horsepower on demand, allowing operators to be up to 15 percent more productive in power mode. At the same time, it is more environmentally friendly, offering up to 20 percent more fuel efficiency and 10 percent less CO2 emissions compared to the PC360LC-11.
For quarry and cement production, the newly rebranded Komatsu MVT-II-600 crusher uses tension, rather than compression, which can save up to 90 percent of energy in some cases. The crusher uses matched velocity technology (MVT) to produce far less fines, minimizing waste production and disposal costs. It has replaceable bolt-on roll wear segments, durable pick technology, and can consistently crush a combination of hard abrasive minerals and wet sticky material.
Related Articles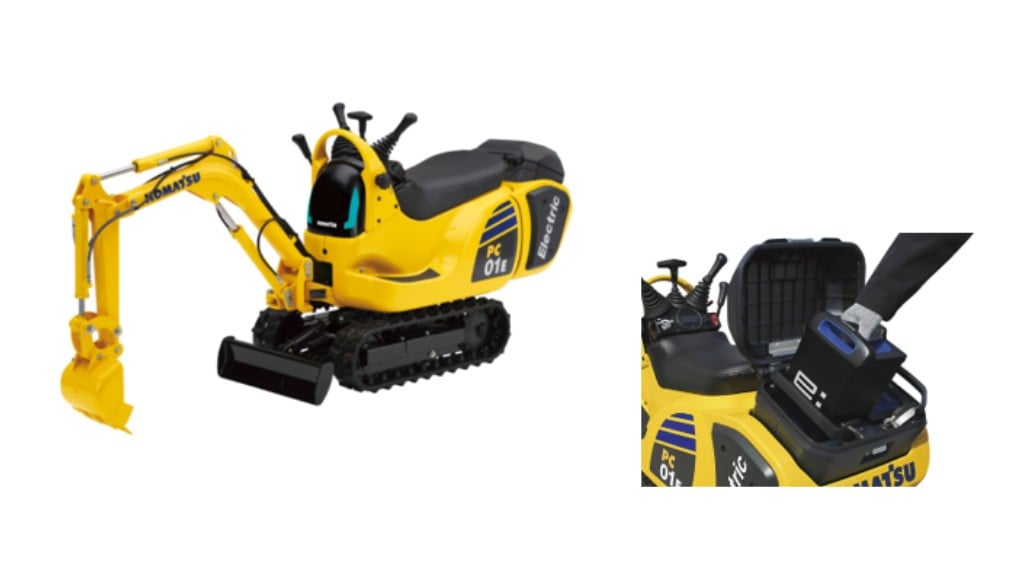 Komatsu and Honda jointly developed electric micro excavator to launch in Japan