Intelligent coupling of Kleemann crushing plants now safer using wireless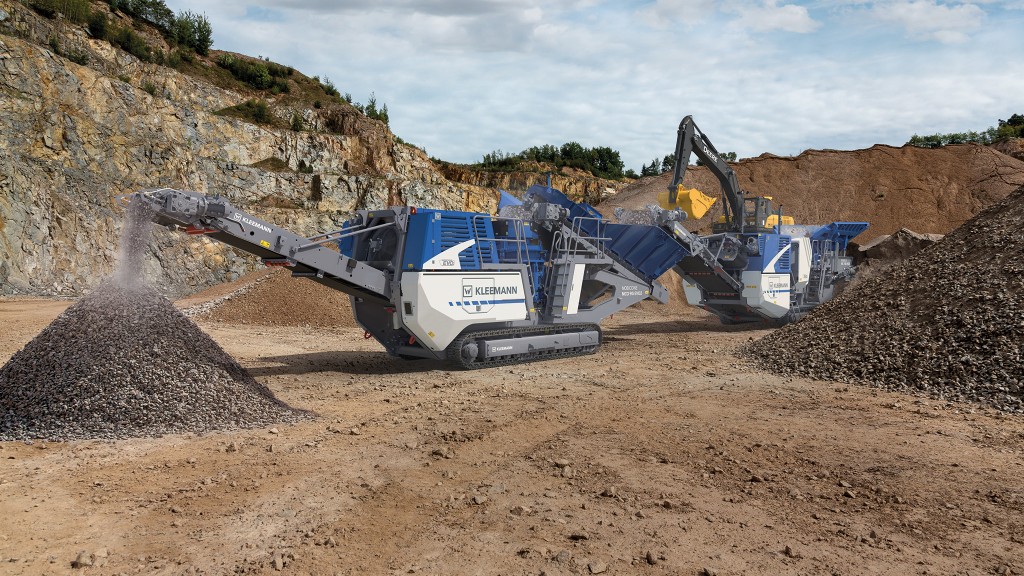 Kleemann has improved the coupling of its crushing plants, using a wireless version of its safety coupling to allow for fine-tuning of operation for better optimization.
The crushing process for Kleemann plants is automatically optimized using its innovative Continuous Feed System to ensure material is always conveyed through the line of linked machines with maximum efficiency. At the same time, the fill level of crushing chambers is monitored. When the filling level reaches a predefined height, the material feed of the machine is adjusted.
Through this approach, Kleemann is able to ensure good flow through the line coupling of an interlinked plant train. Optional probes at the crusher discharge conveyor or fine grain conveyor of the upstream machine monitor feeding unit fill levels on the respective upstream machine. When the filling level reaches a defined height, output of the upstream plant is temporarily reduced.
If an emergency stop button is pushed on the plant train, all of the machines are safely stopped through the plants' safety coupling. This is the primary benefit of coupling the units through a radio system - wireless line coupling is easier to handle than cable connections, which often need complex cable routing, and makes the job of the operators much easier.
Through the use of intelligent wireless line coupling, Kleemann says that overload situations and potential damage are prevented, resulting in high machine availability and output with low wear.
Wireless line coupling is available on a number of Kleeman jaw, cone, and impact crushers.