Trio of crushing and screening plant premieres planned by Kleemann at CONEXPO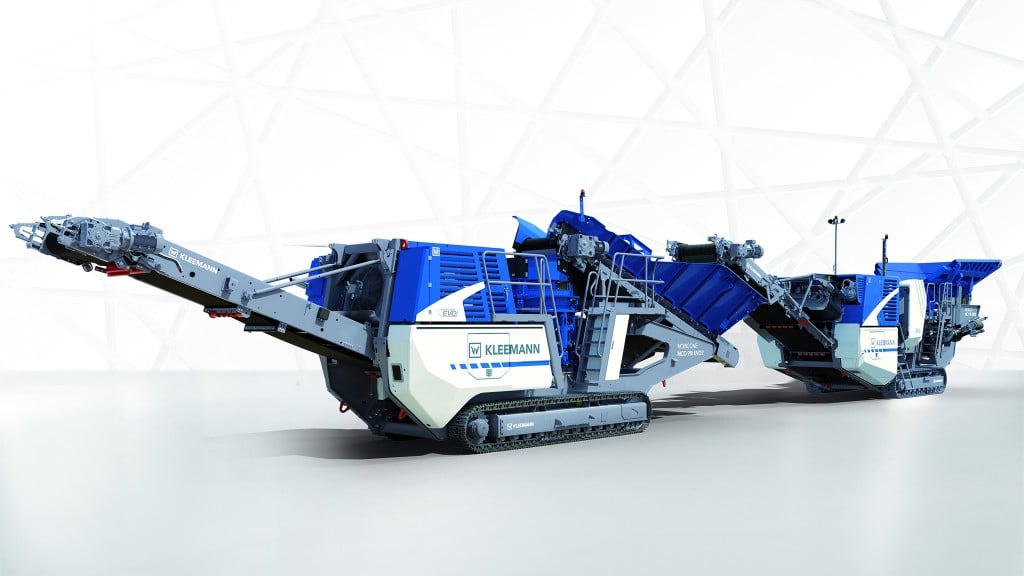 CONEXPO 2023 is set to feature a wide range of crushing and screening solutions from Kleemann, including three new plants that are celebrating their premieres in North America.
Making its first appearance in front of North American audiences is the MOBISCREEN MSS 802i EVO mobile screen for coarse elements. Designed to meet changing challenges in different application areas, it features flexible conversion options and guarantees optimum material flow in natural stone and recycling uses.
A range of screen surfaces and easy setting of screen parameters make it possible to adapt the MSS 802i EVO easily. If a fine final product is to be screened from particularly coarse feed material, the plant can be quickly converted from three to two final grain sizes.
Further advantages of the plant include its simple operability thanks to its intuitive control, ease of physical and visual access to all relevant machine components and its H-DRIVE concept which offers the option of an external power supply for emission-free work.
Output, flexibility, and efficiency are hallmarks of the EVO2 generation of plants. The latest members of this product line, the MOBICAT MC 110i EVO2 jaw and MOBICONE MCO 90i EVO2 cone crushers, will be premiering at CONEXPO. Both feature the D-Drive efficient drive concept and intelligent overload systems. Both are easy to operate thanks to the SPECTIVE and SPECTIVE CONNECT operating concept, and both are available with an optional double-deck post screening unit to aid in application diversity.
SPECTIVE will also be central to Kleemann's display at CONEXPO. SPECTIVE includes various concepts that are ideally tuned to one another and accompany the machine operator through the entire working day. Apart from the intuitive touch panel and different radio remote controls, the digital application SPECTIVE CONNECT, above all, supports the work site digitalization. All relevant process information and reporting are now displayed on your smartphone without having to leave the feeding device. SPECTIVE CONNECT has new features, which will be presented at the trade fair in Las Vegas, and which make work for the operator even easier. A new configuration tool, for example, supports in the selection of correct machine settings.
Kleemann has made line coupling of its plants much easier using radio and SPECTIVE, removing the nee for cable installation between machines when putting together a plant train.
Related Articles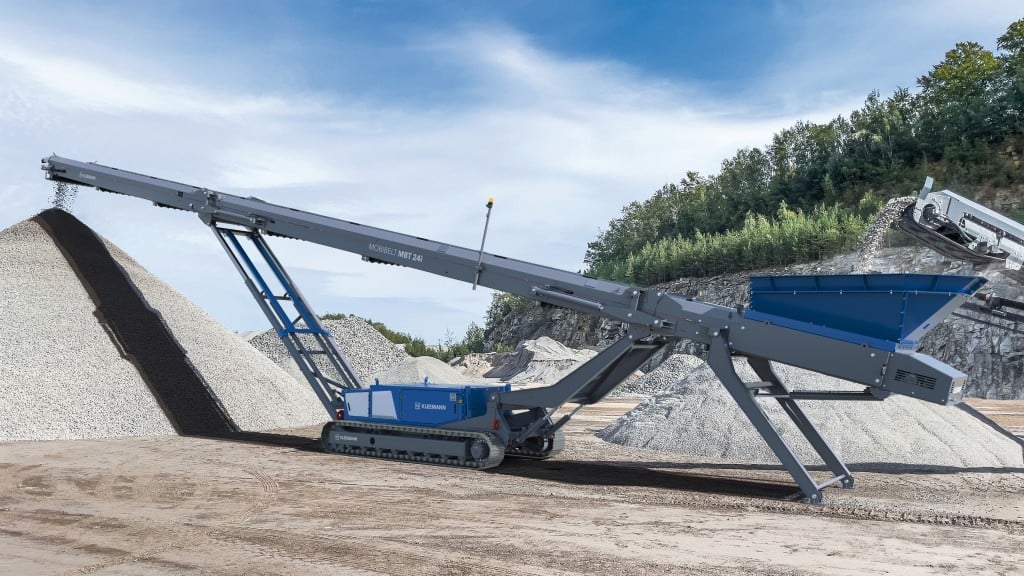 Kleemann track-mounted stackers enable larger piles and improved job site logistics