New materials and systems improve Astec asphalt pavers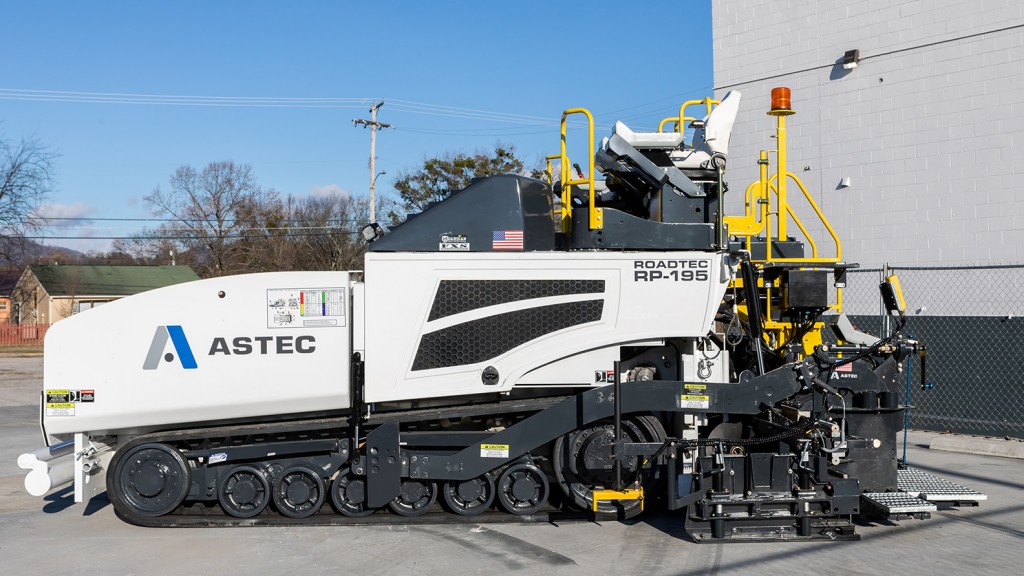 New track pavers from Astec Industries feature upgraded styling, simpler maintenance, and enhanced operator experience. Introduced at CONEXPO-CON/AGG 2023, the RP-175 and RP-195 F series track pavers are more efficient, durable, and easier to operate thanks to new modern styling, solid castings, and innovative reconfigurations.
New lightweight hoods make accessing daily maintenance areas quick and easy, with no need for hydraulics. Keith Hagy, product manager - paving with Astec, said "We've transitioned to a composite design with our solid doors and hoods. Now one person can easily raise the hood and access the engine area without any need for extra hydraulics."
The upgraded models feature a new cooling system which makes the paver run quieter and more efficiently. Previously, the pavers used a single fan cooling system, which has been replaced with a dual fan system moved to the top of the machine. The new fan blows away from the operator and ground crew.
Repositioned and redesigned handrails enhance safety and comfort. In addition, overall design has been transformed and updated to enhance the operator's experience. Controls have easy-to-use switches, joysticks, and touchscreens, each designed to put control at the operator's fingertips. Using the touchscreen controls, operators can easily view daily production data.
The F series of pavers is built with Stage V engines and meet the most stringent emissions requirements in the global market. Both the RP-175 and RP-195 have redesigned track systems for improved durability and ease of maintenance, while hydraulic systems have fewer connection points to reduce maintenance.
Both pavers can be purchased with one of three Carlson screeds.