CASE steps into stand-on mini track loader market with the TL100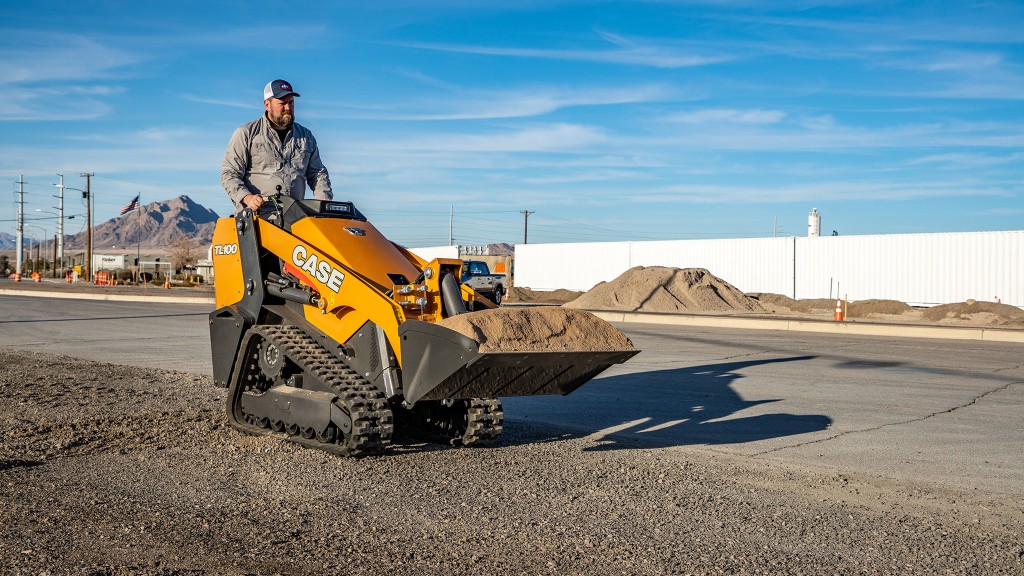 CASE Construction Equipment is stepping into the stand-on mini track loader market with the introduction of the TL100 MTL, targeting landscaping, tree removal, and other jobs that require travelling over existing lawns and turf without causing damage.
The TL100 has a rated operating capacity of 1,000 pounds (35 percent of tipping load), will be available with premium features, and has the ability to operate numerous attachments.
"We're entering the MTL market with the weight and power of a global full-line manufacturer who has taken its time, researched the product demand, and engineered a machine that is ready to deliver serious performance for landscapers, residential services contractors, utilities and farms — we also expect this to be extremely hot with rental businesses," says Brady Lewis, product manager, CASE Construction Equipment. "The compact size, ease of transportation and excellent attachment compatibility makes this an extremely dynamic addition to the CASE product line and dealer network."
The 25-horsepower CASE TL100 features hydraulic pilot controls (ISO pattern) and a powerful standard auxiliary hydraulic setup (13 GPM, 2,700 psi). Attachments connect through a Common Industry Interface (CII) compatible with most major manufacturers of MTL attachments.
Optional equipment on the all-new CASE TL100 will be a 14-pin front electric connector that includes a hydraulic case drain circuit, multiple track widths, additional counterweights, environmentally friendly hydraulic oil and multiple bucket options.