CASE re-enters wheeled excavator market with new model previewed at CONEXPO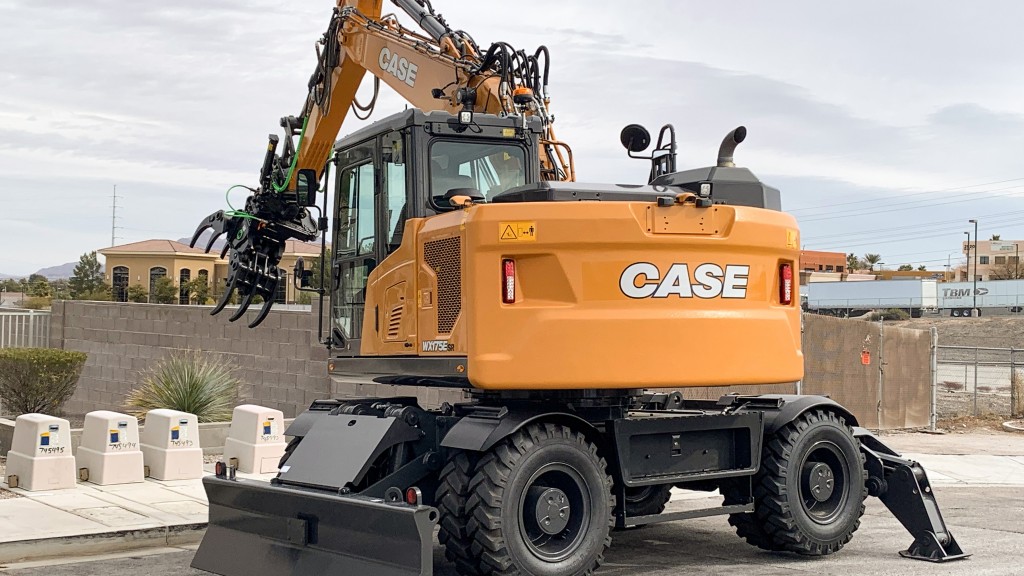 CASE Construction Equipment is re-entering the wheeled excavator sector with a new product line that will be introduced at CONEXPO-CON/AGG 2023.
The WX175E SR wheeled excavator features a short radius design that fits well in metropolitan areas, on roadside projects, and in other tight spaces. It is designed to be reliable and productive, and features very responsive controls in a well-balanced machine.
The WX175E self-transports easily on standard roads, with a maximum travel speed of up to 22 mph. The wheeled undercarriage cuts down on transportation costs related to steel-tracked machines, as well as the long-term maintenance that comes with tracked equipment.
The WX175E SR on display at CONEXPO weighs in at just over 44,000 pounds and operates at a rated 173 horsepower at 2,200 RPM. The short radius design allows it to work easily up against structures, existing infrastructure, and along roadsides while taking up a minimal amount of space.
CASE says the new wheeled excavator line will include some key features and performance capabilities. These include a load-sensing hydraulic system that allows for multifunctional operation and precise machine movements, and proportional auxiliary hydraulics that enable smooth, precise control of attachments. An optional Fine Swing control increases precision with less material spillage, and a Power Boost feature adds instant increases in power when needed.
These machines include joystick steering, making maneuvering easier. A four-wheel hydrostatic drive ensures great traction, even in rough conditions. Ride Control provides a smooth ride, increased comfort, and less material spill. The machine display can store up to 20 customized attachment control settings.
An auto-idle and shutdown feature saves fuel while reducing engine hours, noise, and exhaust emissions. An ECO gauge monitors engine efficiency and helps reduce emissions as well as operating costs.
Auto-Brake allows the machine to begin work immediately after the machine is stopped. An electronic reversible fan provides automatic engine cooling, while a self-cleaning mode eliminates dust and debris from the engine compartment.
CASE's Max View camera system provides the operator a full 360-degree field of view, with intelligent moving object detection technology and warning system around the machine in any weather, day or night.
Related Articles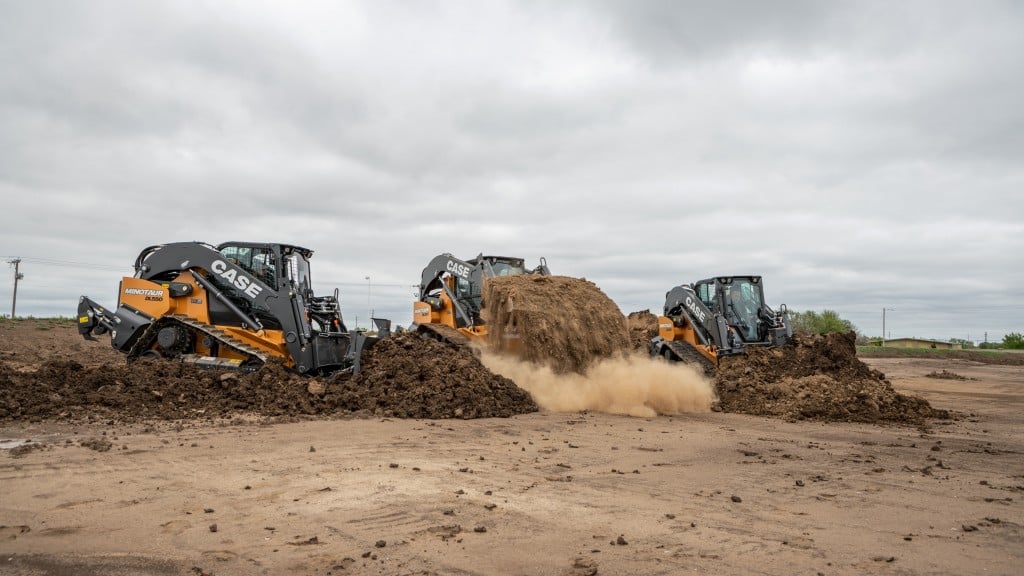 (VIDEO) Project Minotaur awakens: CASE launches industry-first compact dozer loader