Volvo Trucks North America names Sheehan's Truck Centre as Canadian Dealer Group of the Year
Ballard Truck Center wins American Dealer Group of the Year award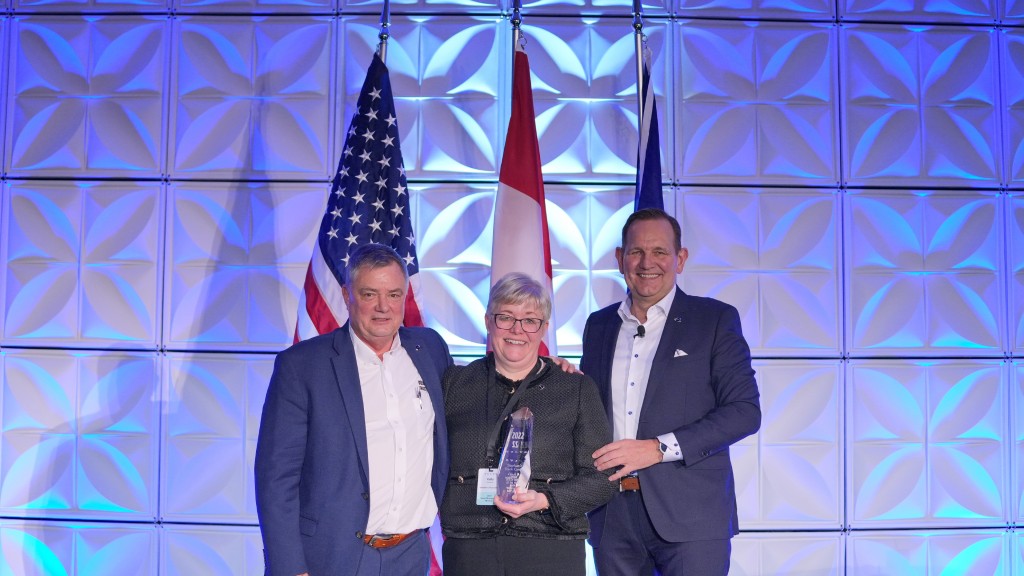 Volvo Trucks North America has named two of its North American dealers as U.S. and Canada Dealer Groups of the Year. Sheehan's Truck Centre in Ontario was named the 2022 Canadian Dealer Group of the Year and Massachusetts-based Ballard Truck Center was named the 2022 U.S. Dealer Group of the Year.
"Our two award winners played a key role in helping to increase market share and customer satisfaction for Volvo Trucks as they remained focused on delivering quality vehicles and services in another challenging year," says Peter Voorhoeve, president of Volvo Trucks North America. "We are excited to announce Ballard Truck Center as the 2022 U.S. Volvo Dealer Group of the Year and Sheehan's Truck Centre as the 2022 Canadian Volvo Dealer Group of the Year and proud to honour their outstanding performance in all of the criteria including customer satisfaction and business performance, with a focus on expanding Volvo's sustainability efforts and service offerings."
Sheehan's Truck Centre was founded in 1989 by Pat and Gayle Sheehan. Pat was a former truck driver and considered a true trucking ambassador in the industry. Their children, Kelly and Dennis, took over the dealership in 2000, growing it into one of the largest used truck dealers in Canada. The Sheehan's chose to locate the dealership's headquarters in Burlington, Ontario, to serve the Toronto market and purchased Beaver Truck Centre in 2017 to add facilities in Winnipeg and Brandon, Manitoba. The dealership was a 2020 Volvo Trucks North America Used Truck Dealer Group of the Year award winner and continues to make investments in facilities and services.
'We continue to grow in our current location with a focus on my father's goal to become Canada's premier Volvo Trucks dealer and are excited to receive the award of Volvo Dealer Group of the Year for Canada," said Kelly Sheehan, president, Sheehan's Truck Centre. "The award recognizes the work that my brother and I, along with our whole team have done to provide unmatched service and support to our customers."
Ballard Truck Center is a fifth-generation family-owned business operated by co-owners John Picking and Steven Grahn and headquartered in Avon, Massachusetts, ideally located to support and service customers in the Boston market and throughout the Northeast from its seven locations in three states. Ballard Truck Center was awarded top U.S. dealer in Customer Satisfaction in 2019 and recently became the first Volvo Truck Certified Electric Vehicle Dealer in Massachusetts at its Tewksbury location.
"Ballard Truck Center is honoured to receive this award that recognizes our efforts to adapt and expand our business to meet the evolving needs of our customers," says John Picking, president of Ballard Truck Center. "Our team of dedicated employees has been keeping New England rolling for more than 100 years by always making customer service our primary focus."
Earlier in the year, Ballard Truck Center was named Mack Trucks' 2022 North American Dealer of the Year.
The Dealer Group of the Year Award winners were announced at Volvo Trucks' recent annual awards dinner in Las Vegas.
Volvo Trucks' 2022 Regional Dealer Group of the Year Awards recipients are:
Central Region: Gateway Truck & Refrigeration, Inc.
Northeast Region: Ballard Truck Center
Southeast Region: Action Truck Center
Southwest Region: Bruckner's Truck & Equipment
West Region: TEC Equipment
Related Articles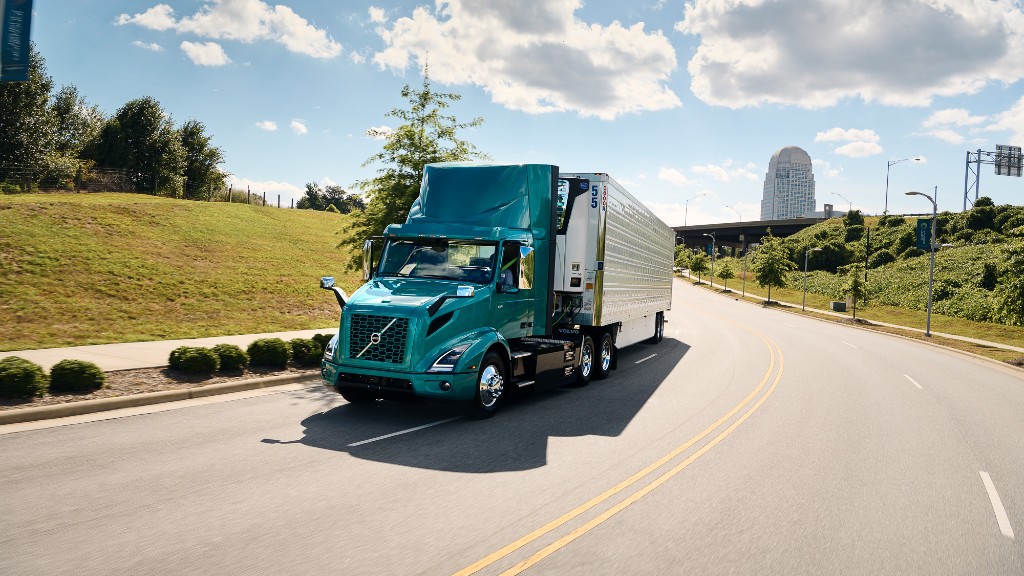 Volvo Trucks North America introduces total cost of ownership tool for battery-electric trucks