Simex to display range of milling and cutting attachments for loaders, compact loaders, and excavators at CONEXPO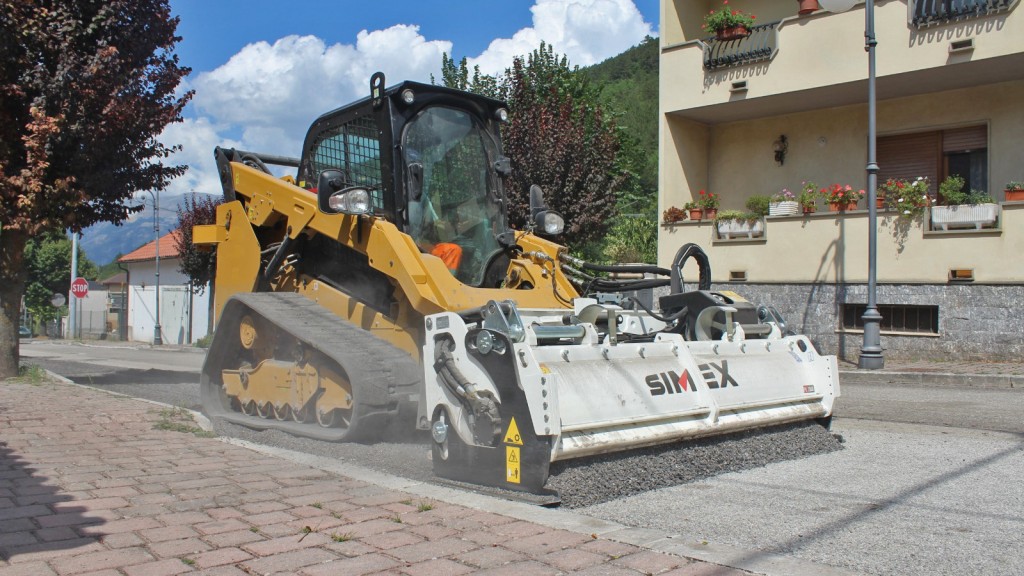 Simex is kicking off a new approach to marketing its road maintenance and underground utilities products at CONEXPO-CON/AGG 2023. The company, which opened its first North American branch in 2021, will display attachments for milling, cutting, and more in its booth.
More than 30 models of cold planers and wheel saws are being offered by Simex. The PL line of asphalt cold planers, which ranges from 250 to 2,000 mm (10-80 inches) in width and up to 350 mm (14 inches) in depth, is highlighted by the PL 2000, which has a 200-cm drum and can reach 4 milling metres in just two passes.
The RW and RWA wheel saws will be on display for use in mini- and micro-trenching. These units have a segmented wheel, which allows quick variations of the trench width while maintaining the same base wheel, and are able to self-level to the work surface. The RWA 500 features hydraulic lateral tilt, which keeps the cutting wheel vertical at all times, even when the prime mover is not parallel to the road surface. Simex now offers 15 models of wheel saws, specifically designed for reduced set-section trenches.
An innovative skid steer attachment, the D-Blade 200, is a floor saw with diamond blade that can cut up to 200 mm (8 inches). This was designed for linear cuts on road surfaces and in concrete, and for creating expansion joints on continuous surfaces. It produces minimal quantities of waste material, and avoids trench deformation.
For demolition and recycling, Simex offers buckets and drum cutters that facilitate demolition and recycling of materials. The company will feature its VSE range of screening buckets, as well as FIT screening tools, CBA asphalt granulator buckets, and CBE rotor crusher buckets. Drum cutters can cover a wide range of need. Simex offers the TF drum cutter line and MB cutter heads for profiling.
Related Articles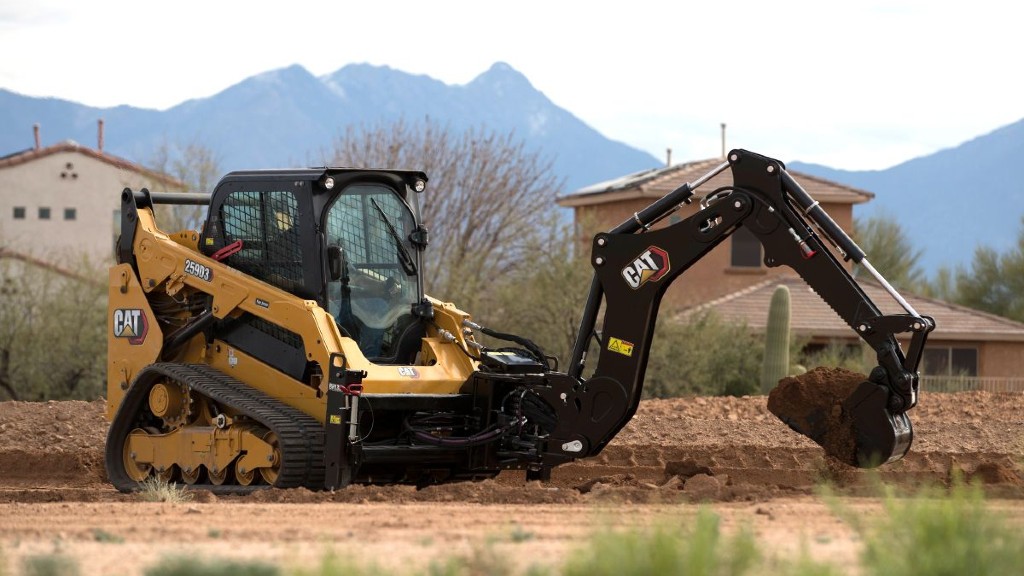 How a backhoe attachment can extend the capability of your skid-steer loader