Innovation in asphalt paving, quarry, and more on display by Weiler at CONEXPO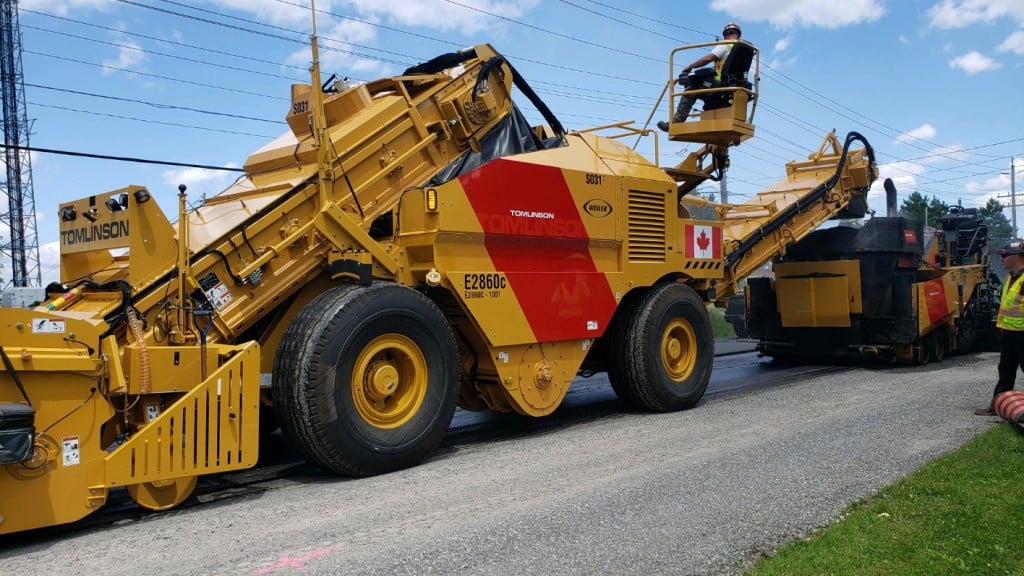 Weiler is bringing its innovations in several sectors of construction to CONEXPO-CON/AGG 2023, including products for commercial, heavy highway, and quarry work.
All four models of the company's material transfer vehicles will be showcased. The E2850C and E2860C provide 25 tons of storage with both front and rear mounted operating platforms. E1650A provides 18 tons of storage with identical output to the larger machines. The E1250C continues to provide contractors with the lowest cost per ton of operation and most effective material remix available in the industry, Weiler states.
Weiler's lineup of commercial pavers will include the all new P385C and P285. The P385C features an increase in horsepower, improved conveyor drive system, variable speed and reversible conveyors and augers, and a more reliable heat system. The newest paver to the Weiler line, the P285 features identical components as the flagship P385C in a smaller package. Weiler will also show the P395, P265, and P195 path paver.
The updated W530B road widener features a hydrostatic powershift drive, improved tooling, and conveyor spray down. The S200 soil stabilizer features a rear-mount rotor, soil or combination bit options, auto depth set, auto load control rear steer, machine tilt, and emulsion water spray options. The new G65 compact motor grader features big grader features in a compact package including a new front wheel drive option. The CT3A 9-wheeled pneumatic roller provides kneading action for a smooth surface in a 3-ton machine.
For the quarry market, Weiler will showcase the D560 top hammer rock drill. The only top hammer drill manufactured in North America, the D560 has a proven, reliable hammer, innovative software, and solid parts availability and support.
Weiler will introduce Weiler Watch asset management system. The system will provide fleet managers with machine health, utilization reporting, maintenance history, and an innovative wear life calculator to maximize wear components for Weiler material transfer vehicles.