Pair of new pavers lead the way for Blaw-Knox at CONEXPO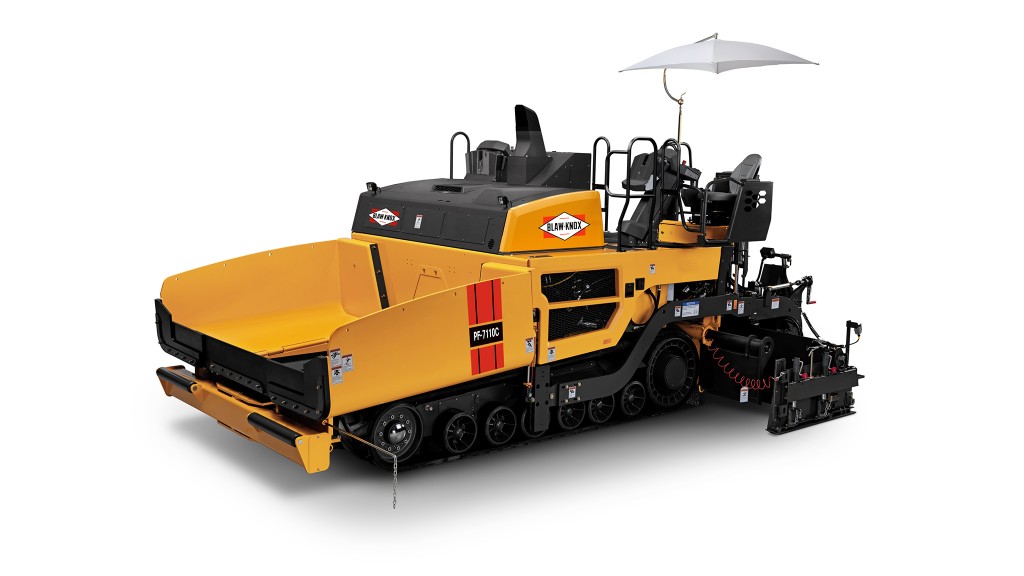 CONEXPO-CON/AGG 2023 marks the debut of two new pavers for Blaw-Knox, with a new highway class and a new 8-foot machine being introduced for global markets. A new telematics system is also being shared with show visitors.
The PF-7000C series highway class pavers are being shown with a new Tier 4 Final engine from Cummins, as well as new telematics. They also have a new seating configuration, as well as MOBA automatic grade and slope control options.
A brand-new telematics system will be on display at CONEXPO for Blaw-Knox pavers. The Blaw-Konnect system can show real-time GPS location, monitoring of machine vitals, and paver specific performance. Features of this system include screed heat, paving speed, ad material delivery.
A new screed is also set to be on display, as the Omni-118 front-mounted screed for PF-5000 series pavers is introduced.
For global operations, the PF-4410X highway class paver is being launched. A new Cummins 165 horsepower engine is designed to suit the needs of countries with high-sulfur diesel, without the need for DEF.