Large demolition projects no match for Genesis Attachments' new demolition tool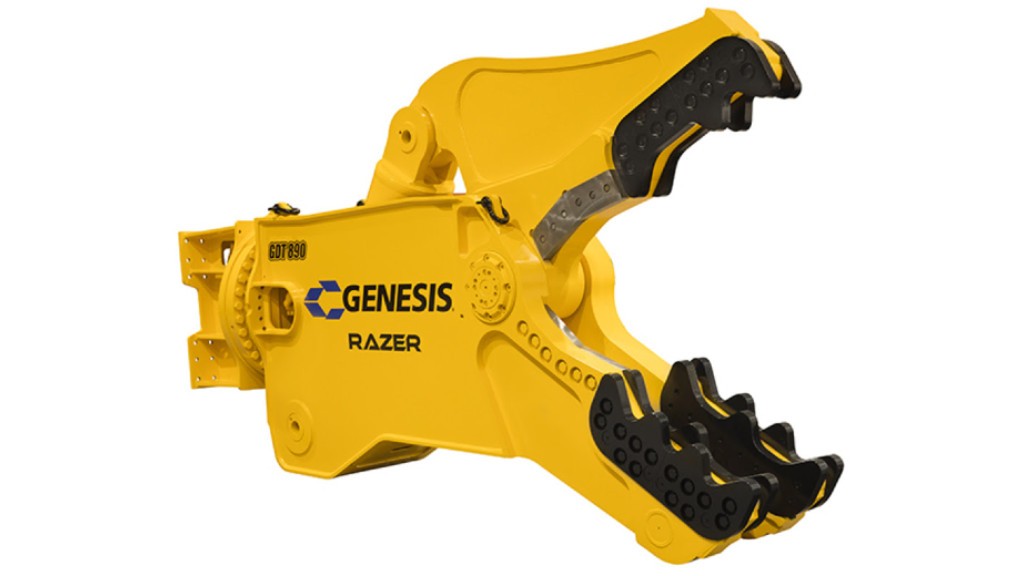 Genesis Attachments has unveiled the GDT 890 razer demolition tool.
Fitting 180,000-pound and larger excavators, the GDT 890 features a 64-inch jaw opening with a 62-inch jaw depth and over 13-foot reach, making it ideal for large, high-reach demolition projects.
In addition to high-reach demolition, the GDT 890 is an ideal tool for jobs of different sizes and applications, including general and bridge demolition, concrete recycling, and C&D processing. The attachment uses a short, flat-top head with a bolt-on bracket that simplifies installation and switching between excavators.
Users can also select from several arrangements of reversible crushing teeth to further configure the GDT 890 for ideal material processing.
The new GDT 890 razer will also be featured in Genesis' CONEXPO-CON/AGG booth (C-30034).