Priestly Demolition completes majority acquisition of Green City Demolition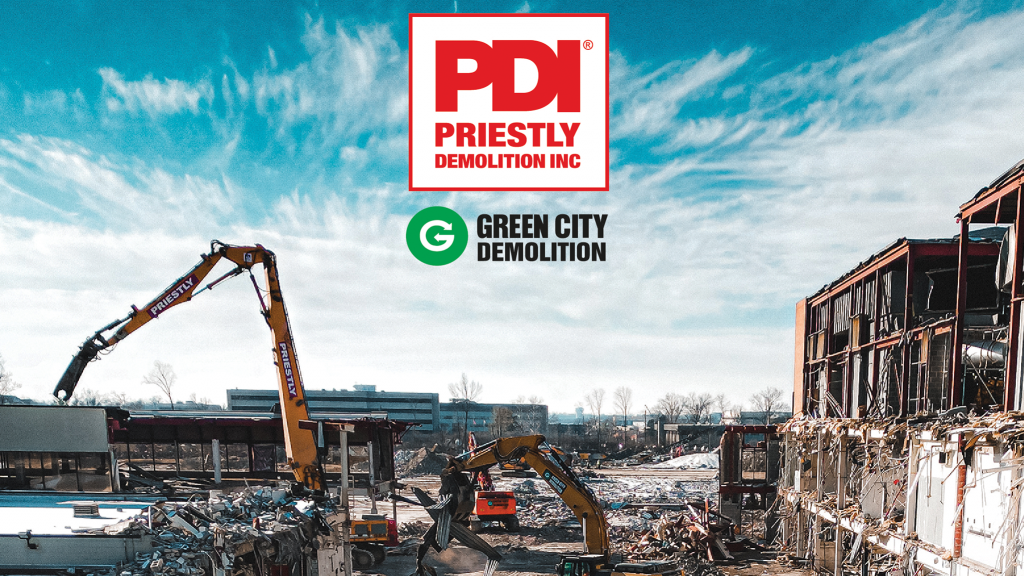 Priestly Demolition Inc. has completed a majority acquisition of Green City Demolition Inc., facilitating the expansion of PDI USA from Virginia to Kentucky and Ohio. By joining the two companies, PDI is creating a partnership that will enable both companies to expand their service offerings and collaborate on bigger demolition projects.
"With an abundance of aging infrastructure and big projects up for bid, we are confident that we can grow the business in a way that everyone will be proud of. We look forward to working with Dan and his team. They are well-established, experienced, and all-around good people. The kind of people you want to do business with," says Ryan Priestly, president of Priestly Demolition.
"Joining forces with Ryan and the PDI team will give us the edge we need to compete in this aggressive marketplace. Now we can bid on projects that previously were out of reach. Knowing that we have access to engineers, industry experts, bigger equipment, and additional resources is an exciting step forward for GC," says Dan Thompson, president of Green City Demolition Inc.