John Deere adds two ADTs to its Performance Tiering strategy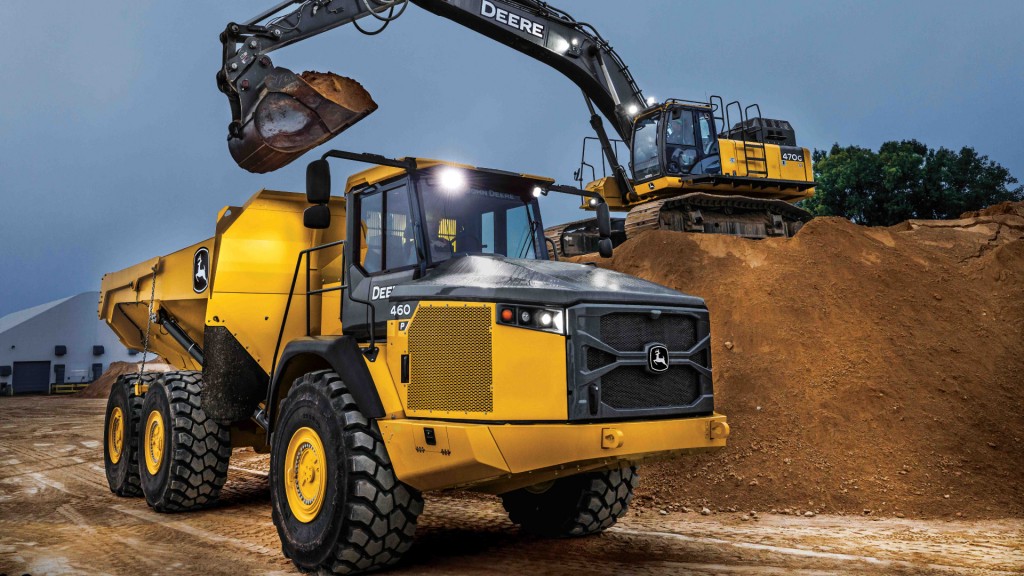 John Deere has expanded its Performance Tiering strategy with the addition of two P-Tier articulated dump trucks. The 410 and 460 ADTs have the same fuel efficiency, dump body and drive modes as the previous E-II series models, with a number of updates.
External styling and interior cab layout have been modernized while maintaining the productivity that Deere ADTs have been known for. A range of standard onboard settings allow for easier operation and increased efficiency during any application.
"The P-Tier models were built with the operator in mind to support ease of use and operator comfort," states Justin Steger, solutions marketing manager, John Deere Construction & Forestry. "Redesigning the layout of the components in the cab and grouping features together and packaging them in a meaningful way based on the application are a couple of examples of how we're incorporating customer feedback and delivering further improvements."
Two trim levels are available, allowing customers to customize their trucks. A number of options can be added as well; these include packages for enhanced operator comfort, cold weather conditions, debris management, and maintenance and service capabilities. One trim package includes features such as a black exhaust stack, manually adjusted rear view mirrors and temperature controls, a standard seat and radio, a 15-amp converter, and halogen vehicle lights. The second trim level takes comfort up a notch - it includes a chrome exhaust stack, power adjusted rear view mirrors, a premium seat and radio, a 25-amp converter, automatic temperature control in the operator's station, and LED vehicle lights.
Standard features on the P-Tier ADTs include a variety of owner and operator settings that ease operation and improve job site safety. These include such features as rollover protection, downhill dump protection, frame protection, hill hold, shuttle shifting, and descent control, which reduce operator input and simplify operation. Other features such as dump body limits, standard transmission warm-up cycle, and maximum speed limits help keep the operator and machine safer while increasing uptime.
The 410 P-Tier ADT has a rated payload of 82,157 pounds (37,266 kg) and net power of 441 horsepower, while the 460 P-Tier's payload is 92,197 pounds (41,820 kg) driven by a net power of 481 hp. They join the previously updated 260 and 310 P-Tier machines.
Related Articles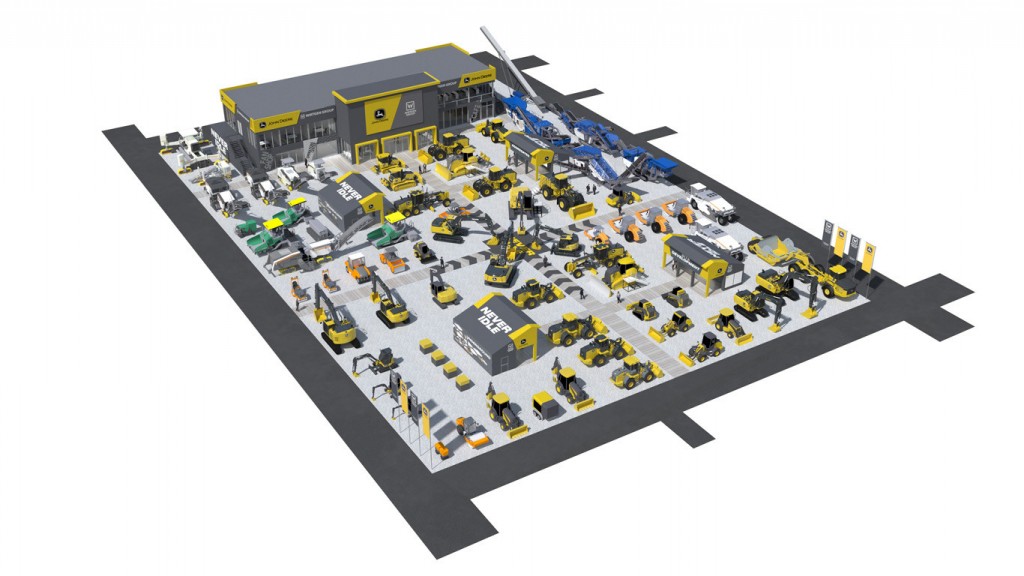 John Deere and Wirtgen's massive CONEXPO booth focuses on new machines and future technology