Tiltrotator and grade control popularity grow on mini excavators
Size preferences vary, but technology and comfort are becoming more important to contractors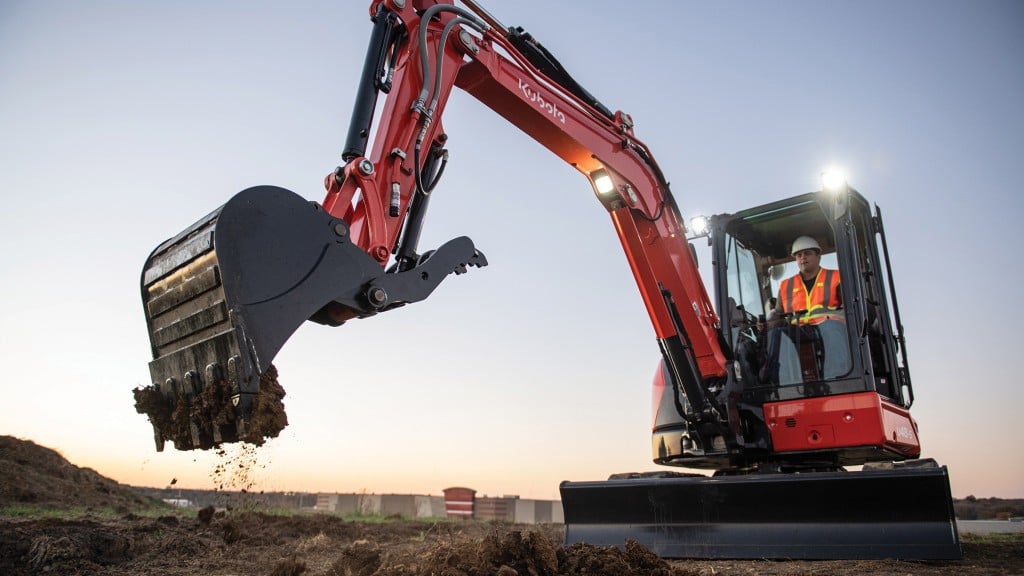 Despite their comparatively small stature, mini excavators retain a loyal base of seasoned operators from a variety of industries across Canada. Often used for construction and landscaping projects, their small size makes them more popular for high-traffic work sites, working around other equipment, and they are much easier to transport between projects. Efficiency will always be the name of the game when it comes to compact equipment options, which is why a versatile tool like the mini excavator will remain popular in Canada for years to come.
The demand for mini excavators continues to be highest in Eastern Canada, particularly in Ontario and Quebec as both provinces experience soaring demand for new housing. The development of new housing communities requires tools that can tackle jobs, such as road resurfacing and landscaping, with both speed and precision, putting the multipurpose mini excavator front and centre.
Size varies, but versatility through attachments is popular
Current industry trends in Canada do not point to a particular size of excavator growing more in popularity than other size options. The wide variety of jobs – whether construction, agriculture, commercial, or residential – require excavator equipment of all sizes. While compact equipment might not be able to complete jobs as quickly as larger machines, mini excavators can access places and complete tasks that other machines cannot.
Among mini excavator options, the most popular unit size is three to four metric tons. Equipment options in this range are versatile enough to navigate through a job site with relative ease and can be transported from point A to point B without much fuss. These units also have digging and lifting capabilities that aren't too far off from the capabilities of bigger units.
Looking at mini excavator attachments, there continues to be a strong market for popular choices like the auger, hydraulic breaker, plate compactor, and tilt ditching bucket. Tiltrotators – couplers that will rotate a bucket 360 degrees and tilt at the same time – have become more popular, underlining the importance of versatility to compact mini excavators.
Labour trends drive technology features
It is becoming increasingly difficult for many businesses to find the labour required following the unintended economic effects of the COVID-19 pandemic. That is why technology features are becoming a major selling point for buyers looking for an efficient tool to get the job done. Grade control features, for example, are becoming more popular in the mini excavator market, with the grading indicator system the most in-demand in Canada. The system will beep once the operator hits their grade, keeping the operator in full control. There are also other grading systems that won't allow the operator to go past the grade that was pre-set. These systems lessen the need for a person on the job site who has to physically check grade for the operator.
Advanced digital displays are making it easier for operators to monitor the machine's capabilities and solve more problems on the go. Owners and operators can toggle through attachment settings, switch languages, create operator profiles, and set up keyless start. Some mini excavator displays also have touchscreen options and Bluetooth for additional ease of use.
Cameras, safety, and comfort important to buyers
No matter what the equipment size is, safety will always be a priority for operators and businesses. Rear-view cameras have quickly become an important feature, as they allow an operator to always have full visibility behind them. Beyond visibility, mini excavators also have a certified roll over protection system in place to add that extra layer of protection for operators. We can expect further safety enhancements to become available to buyers as time goes on.
Comfort is also an area that is growing in importance, with cabs becoming larger and mini excavators frequently having joystick adjustment options to ensure seating comfort. A popular option that more mini excavator operators are gravitating toward is an air ride seat, which ensures smoother travel and longer term comfort. Designs have been tweaked in recent years to maximize efficiency in operation, while the suspension elements have been updated for a more stable experience. These upgrades mean that the seats will be more durable over time and the operator will have more optimal performance over the life of the equipment.
There should also be further improvement to HVAC systems in 2023 given the importance of temperature control for optimal operator performance. Operators can keep the cab at a steady climate no matter what erratic weather they're facing and feel comfortable in the cab while on the job.
One of the more common, yet underrated, problems with a mini excavator is excessive vibration during operation. Recent upgrades to track roller systems and machine design have helped reduce the amount of vibration that the operator experiences, potentially making a job a little more manageable and a little less painful.
Diesel still key to power, but electric on the rise
Mini excavators with a diesel engine have been an industry staple since the equipment concept was first developed, and to this day remains the preferred choice of operators. However, a growing number of operators are looking into electric power options on mini excavators, a trend that will grow throughout 2023 as the world shifts toward a carbon neutral mindset; this isn't strictly limited to electric power sources, but also hydrogen and hybrid systems for equipment.
Choosing your next excavator really depends on the type of work you are doing. Operators may go smaller or larger depending on the situation, but it will always be important to assess the features that come with the equipment, no matter the size. Mini excavators are harnessing technology to boost productivity as well as operator comfort, and we can expect this trend to continue in Canada as we journey into 2023 and beyond.
Jonathan Gardener is a construction equipment product manager with Kubota Canada.
Company info
5900 14th Avenue
Markham, ON
CA, L3S 4K4

Website:
kubota.ca
Phone number:
905-294-7477
Read more
Related Articles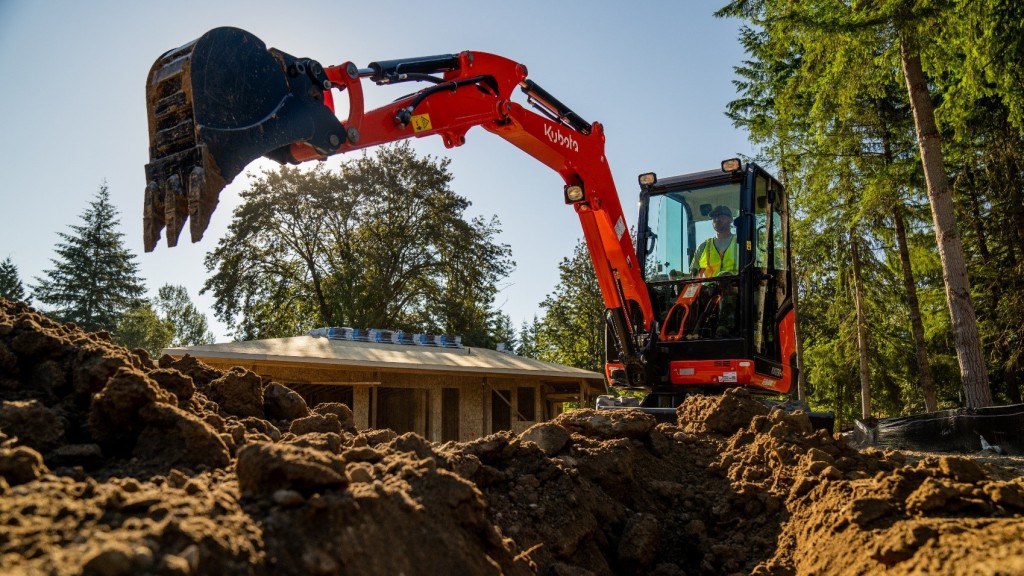 Lighter, easier to transport Kubota compact excavator joins KX series lineup