New concrete technology highlights Peterbilt's World of Concrete 2023 booth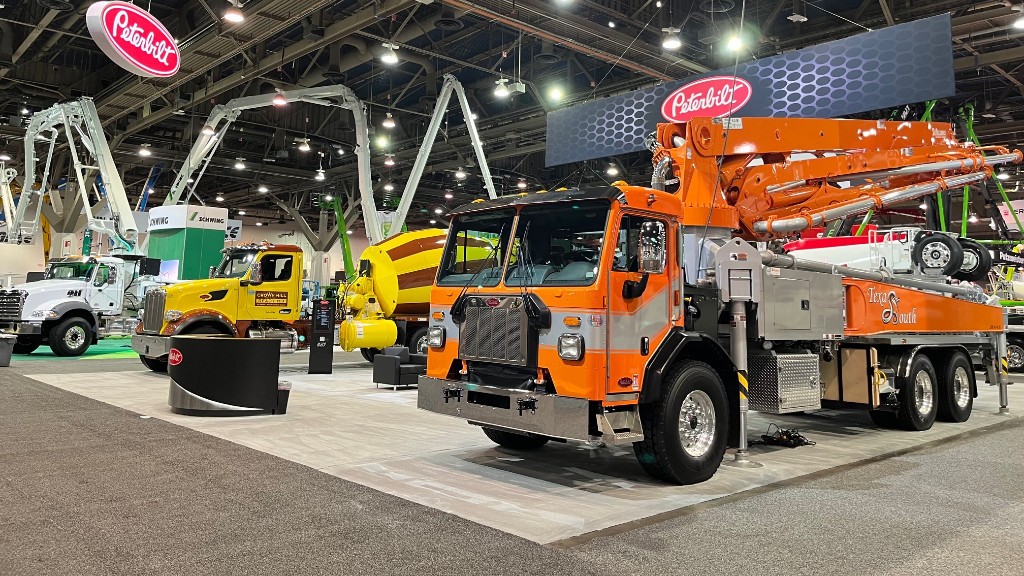 Peterbilt Motors Company will display its lineup of vocational vehicles for the concrete industry at World of Concrete 2023.
World of Concrete attendees are invited to visit the Peterbilt booth to see Peterbilt's latest technologies demonstrated on three trucks on display. These include a Peterbilt Model 567 with a mixer body from Con-Tech, a Model 520 with a concrete pumper from Alliance, and a Model 548 with a mixer body from Continental.
Peterbilt trucks come with VMUX electrical architecture that allows for quick and reliable body integration. This simplifies customization for contractor needs in a manner that is consistent across all Peterbilt truck models. These trucks are powered by PACCAR MX-11 and PX-9 engines.
In addition to the booth display, Peterbilt is partnering with Con-Tech and key suppliers to donate a Model 567 paired with a bridge formula mixer to Concrete Industry Management's (CIMs) 2023 auction. Auction proceeds will benefit CIM degree programs.