Bobcat brings most powerful loaders, compaction tools, and more to World of Concrete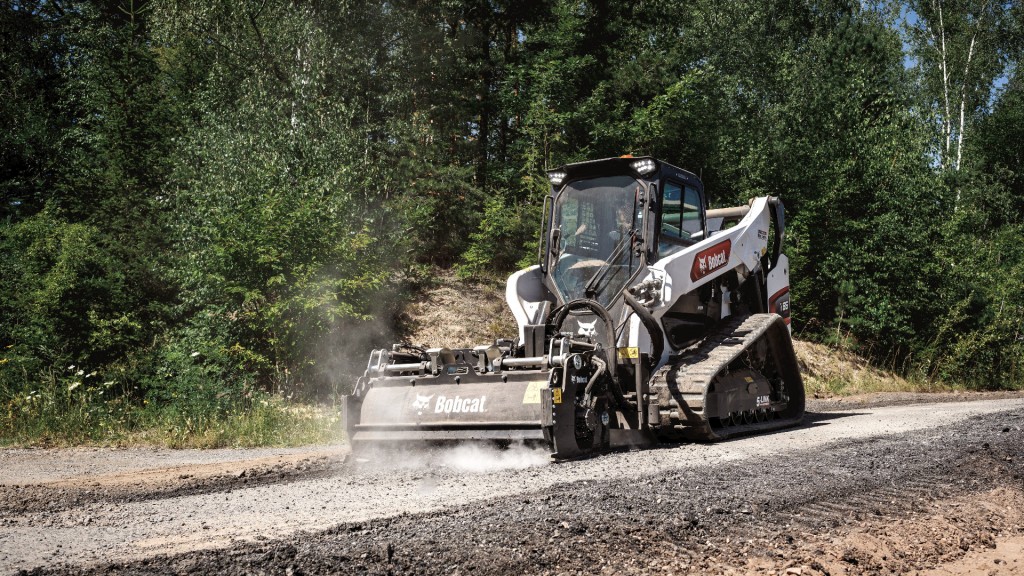 From compaction to powerful digging strength, Bobcat will display a range of new and recent products to help concrete customers get the job done during World of Concrete 2023 at the Las Vegas Convention Center.
The Bobcat display, in the LVCC's Central Hall, will show off a broad selection of solutions, including new and popular machines. One highlight will be the company's T86 compact track loader and S86 skid-steer loader - which Bobcat says are the most powerful compact loaders it has ever built. Delivering a higher engine and hydraulic output, the T86 and S86 offer three hydraulic flow outputs - standard flow, high flow, and super flow - in one compact loader. The T86 and S86 can power a wide variety of attachments including those specifically designed for super-flow hydraulics such as super-flow snowblowers, cold planers, and forestry drum mulchers.
A limited-time offering, Bobcat's platinum edition E35 compact excavator will be part of the World of Concrete offering. A machine that features performance, comfort, and power, the zero-tail-swing E35 provides unrestricted rotation so operators can work near walls and other objects. It is versatile and can handle a variety of attachments.
The platinum edition brings a VIP experience to the E35, pairing sleek, modern details and features with state-of-the-art technology and amenities. Those features include a rearview camera, LED light kit, 5-year subscription for Bobcat IQ wireless communications, an engine block heater, auto HVAC cab, 7-inch touch display screen, Bluetooth radio, heated high-back suspension seat, motion alarm, long arm, angle blade, clamp diverter valve, and hydraulic X-Change.
A practical machine with great value, the T650 compact track loader strikes a balance: it offers excellent lift capabilities, fast cycle times, and powerful breakout forces while featuring simplified options and configurations. The result is high productivity, reliability, and versatility at a good price point.
The cab-forward design moves the operating area closer to the attachment, giving you a better vantage point to see your work. This machine is engineered for all-around visibility to the working end of the machine.
The T650 compact track loader and S650 skid-steer loader deliver jobsite versatility to accomplish more with one machine. These compact loaders are designed to operate a variety of attachments, including breakers, planers, buckets, and box blades.
The L85 compact wheel loader has a high bucket capacity, high lift height, good maneuverability, and swift travel speed. It is able to deliver performance, versatility, and premium comfort to handle tough jobs in tight spaces. It is equipped standard with the Power Bob-Tach system for attachment versatility.
On the compaction side, Bobcat introduced nine light compaction machines to the North American market in October 2022. This line delivers effective ground preparation results for use in concrete work as well as other compaction needs. The line includes rammers, forward plate compactors, reversible plate compactors, and the remotely-operated TR75 trench roller.
Related Articles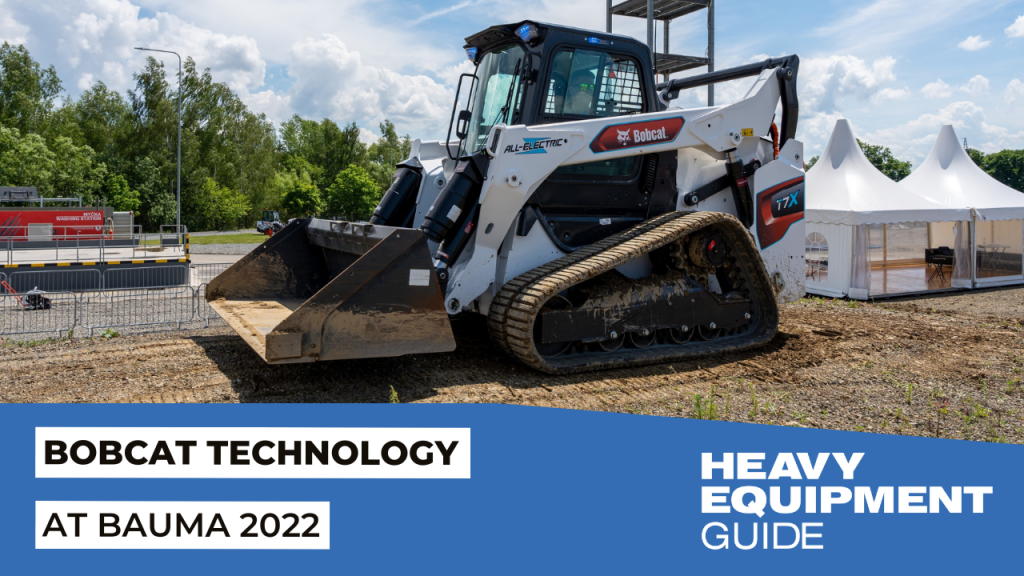 (VIDEO) Bobcat unleashes a wave of new technology at bauma 2022