Two new Dressta crawler dozers feature redesigned cabs and high torque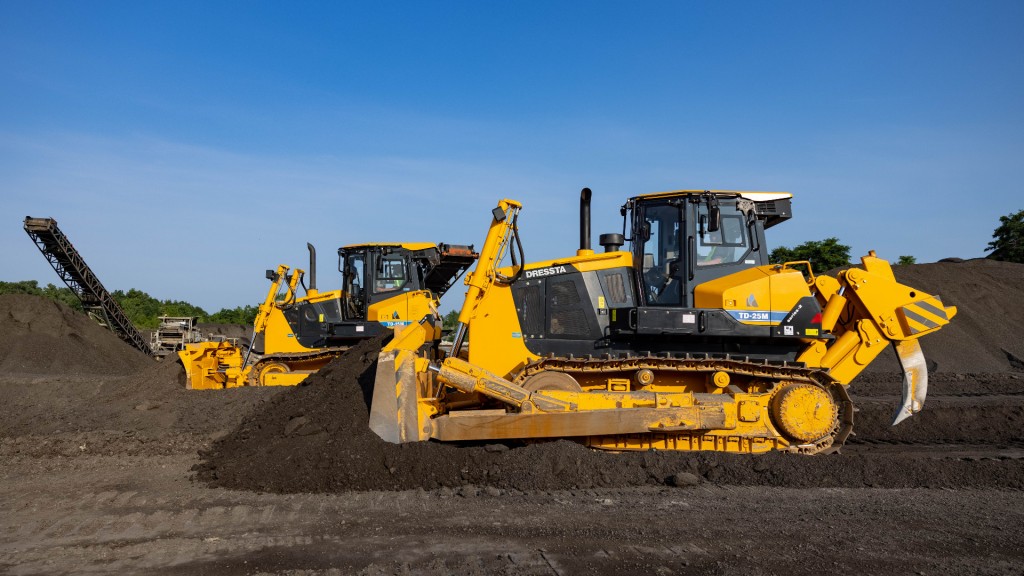 Dressta has launched two new crawler dozers for the North American market. The TD-15M and TD-25M are targeted to two different size classes and offer a range of improvements to reduce costs and improve operator comfort.
For mid-size dozer users, the TD-15M will be a good fit, while the TD-25M is targeted at the heavy-duty range. Turbocharged Cummins engines provide the power for these versatile and easy to use dozers, which also feature electro-hydraulic controlled proportional joysticks.
Dressta has redesigned the cabs on these dozers, with 33 percent more glass surface area as a key feature to improve visibility. A tapered engine hood provides clear sightlines to the blade corners, while a rear-view camera that is optional on the TD-15M but standard on the TD-25M provides more safety, along with additional ripper lighting.
Mid-size dozer powered by Cummins engine with up to 232 horsepower
Ranging in weight from 45,660 to 47,780 pounds, the TD-15M features a turbocharged Cummins engine generating up to 232 horsepower. It is built on Dressta's one-piece weldment mainframe and heavy-duty steel trackframe system. These modular undercarriage components are designed to provide extended wear and can be easily removed for replacement.
A three-speed power shift transmission and unique two-speed steering drive deliver 472 kN of drawbar pull, Dressta states. Two-speed steering drive saves time and effort by delivering 100 percent of engine power to both tracks, letting operators push a full load through turns without losing material.
The new electro-hydraulic controlled proportional joysticks provide predictable and precise blade control, which helps operators control the machine with minimum effort. Three intelligent blade speeds - slow, neutral, and fast - adjust speed to application, which adds accuracy and precision.
Big jobs handled with big torque and efficiency
At a weight of up to 92,410 pounds, the TD-25M is driven by a 375-horsepower turbocharged Cummins engine and provides 794 kN of drawbar pull. This machine features the same transmission and steering drive system as the TD-15N.
A wide range of blade options are available for the TD-25N, which is grade-control ready with a choice of Trimble-ready grade control solutions for road and highway applications. These smart solutions can be factory-fitted to provide improved productivity by increasing accuracy, reducing passes, and saving time and fuel.
Related Articles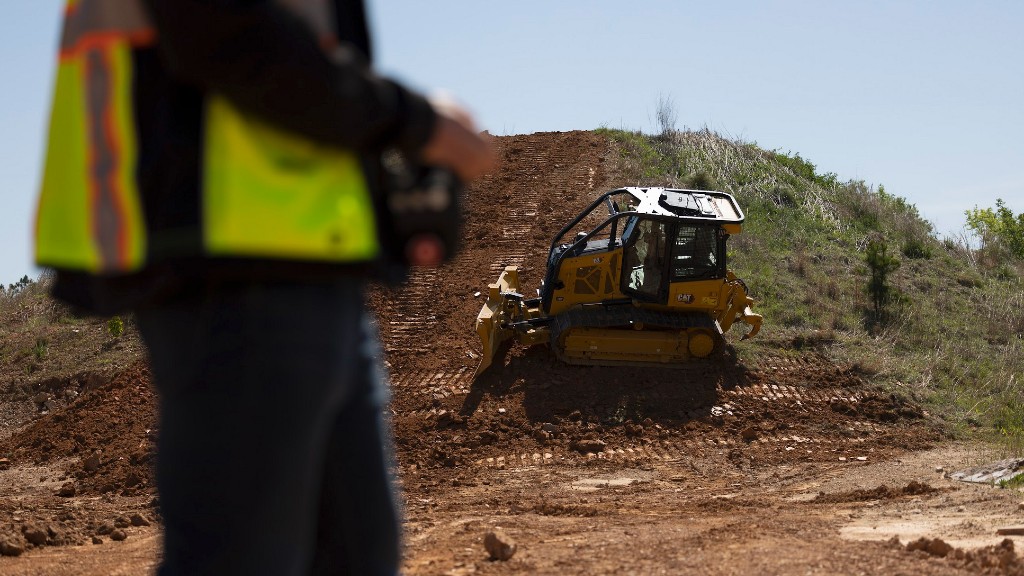 Cat dozers increase productivity with expanded operator assist and remote operation features